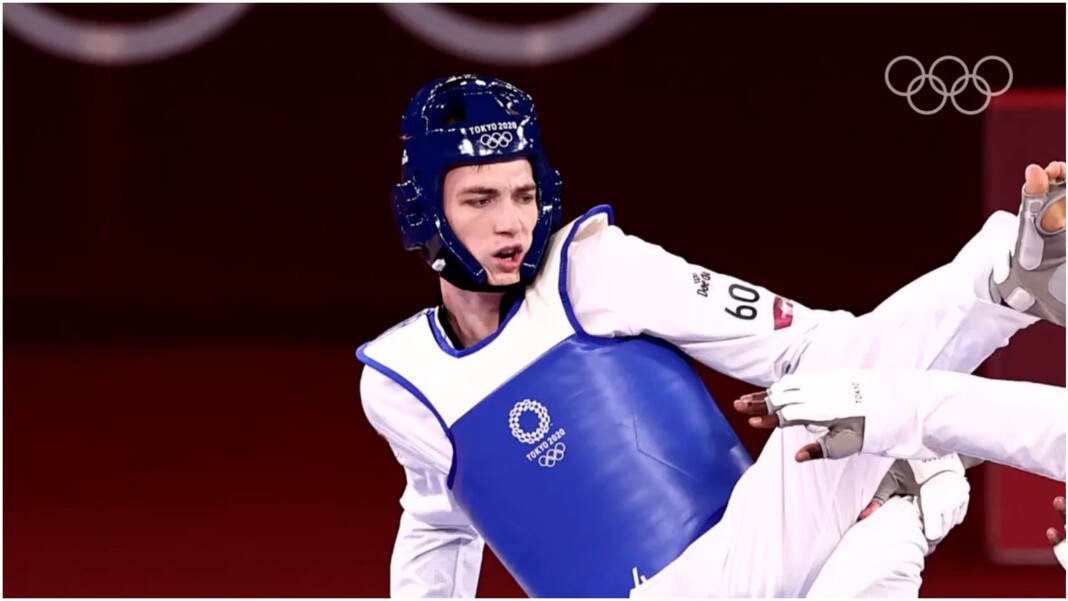 Maksim Khramtsov did his home country of Russia proud in the Men's 80 kg Taekwondo, as he cruised to a 20-9 win over Saleh Al-Sharabaty of Jordan. A total of 16 competitors from 16 nations took part in the tournament, which took place at Makuhari Messe in Tokyo.
Barring, Sharabaty, Khramtsov just ran through his opponents in one of the most dominant gold medal performances in men's taekwondo history. It is to be noted that, the Russian was coming off a strong European Championship performance in Sofia, earlier this year.
Maksim Khramtsov blanks Toni Kanaet 22-0!
Maksim Khramtsov faced Faysal Sawadogo of Burkina Faso in the Round of 16. He beat Sawadogo 13-6, progressing to the quarter-finals. The Russian then took on Toni Kanaet of Croatia, and obliterated him. Khramtsov scored 22 as opposed to the Croatian's 0.
Following his drubbing of Kanaet, Maksim Khramtsov faced Seif Eissa of Egypt. Once again, another demolition. This time the Egyptian managed to score 1. Khramtsov scored 13 to emerge victorious. It was time for the final. Saleh Al-Sharabaty from Jordan was his opponent. The Russian made light work of the Jordanian, scoring 20, while Saleh scored 9.
Saleh's path to the final was rough on another level. He edged out Richard Ordemann of Norway 5-4 in the Round of 16, scraping through to the quarter-finals. Ahcraf Mahboubi was next. The Morrocan gave a tough fight as he lost out on a spot in the semifinals, losing 15-17. Saleh once again prevailed in a close encounter in the semi-finals, scoring 13 as opposed, to Uzbekistani Nikita Rafalovich's 11.
Toni Kanaet and Seif Eissa win bronze medals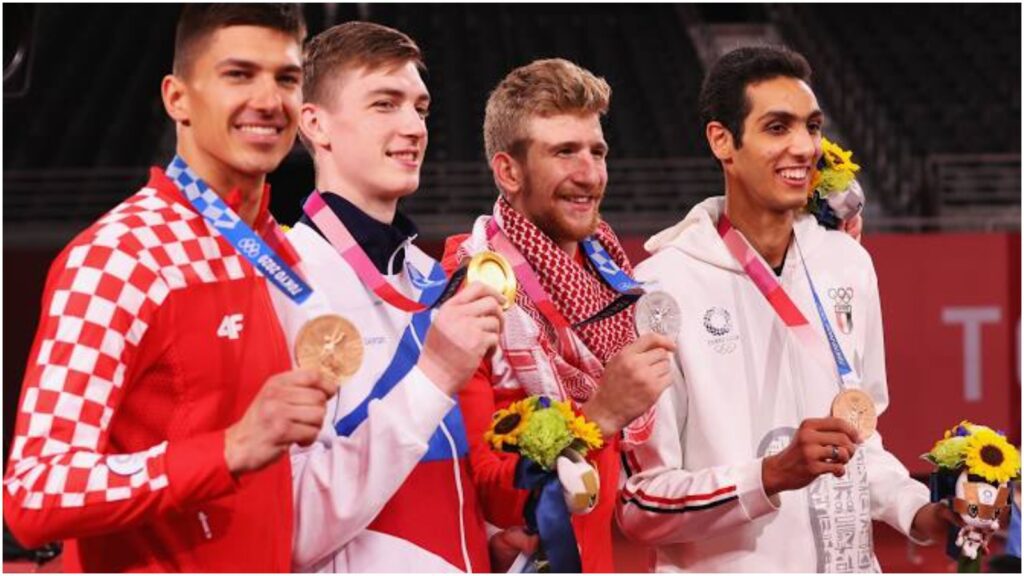 Toni Kanaet who was destroyed by Maksim Khramtsov in the Round of 16, came back strong in the repechage to win the bronze medal. After his dismal loss in the Quarterfinals, the Croat beat Faysala Sawadogo in the repechage, before going on to beat Nikita Rafalovich 24-18 in the bronze medal.
Same goes for Egypt's Seif Eissa, who lost 5-6 in the quarterfinal to Simone Alessio. The Egyptian earned a bronze medal match following his loss in the Semi-finals. He took on Norway's Richard Ordemann and beat him 12-4.
Also Read: Zhao Shuai Net Worth: Know all about The Chinese Taekwondo practitioner, Bio, Career achievements, Coach, Parents, and more
Also Read: Jang Jun Net Worth: Know all about The South Korean taekwondo practitioner, Bio, Career achievements, Coach, Parents, and more