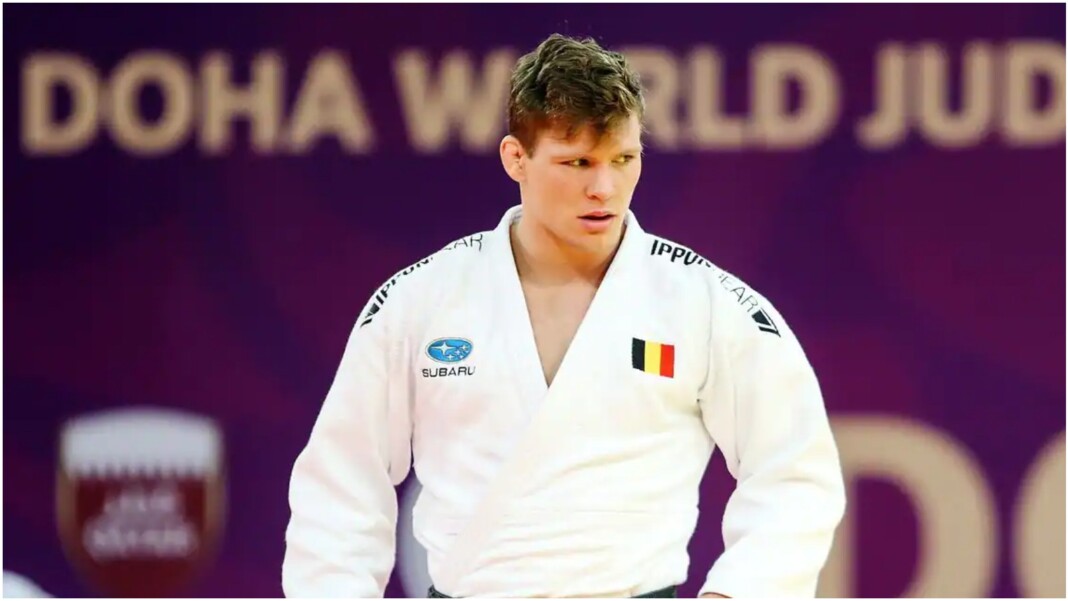 | | |
| --- | --- |
| Name | Matthias Casse |
| Date of Birth | 19 February 1997 |
| Birthplace | Mortsel, Belgium |
| Current World Ranking | World No.1 (-81kg) |
| Sport/Event(s) | Men's Judo (-81kg category) |
| Major Achievements | 2021 World Championships Gold medalist, 2019 European Championships Gold medalist |
Matthias Casse is just 24 years old, and is already right at the top of the Men's Judo -81kg rankings. He attained the ranking in 2020 after winning the Paris 2020 IJF Grand Slam.
The Belgian who recently won the Gold medal at the recently concluded World Championships in Budapest, will be looking forward to get hold of his first Olympic medal (preferably gold) at Tokyo 2020. He also became the first Belgian male Judo champion at the senior level.
Here is everything you need to know about Matthias Casse.
Matthias Casse Bio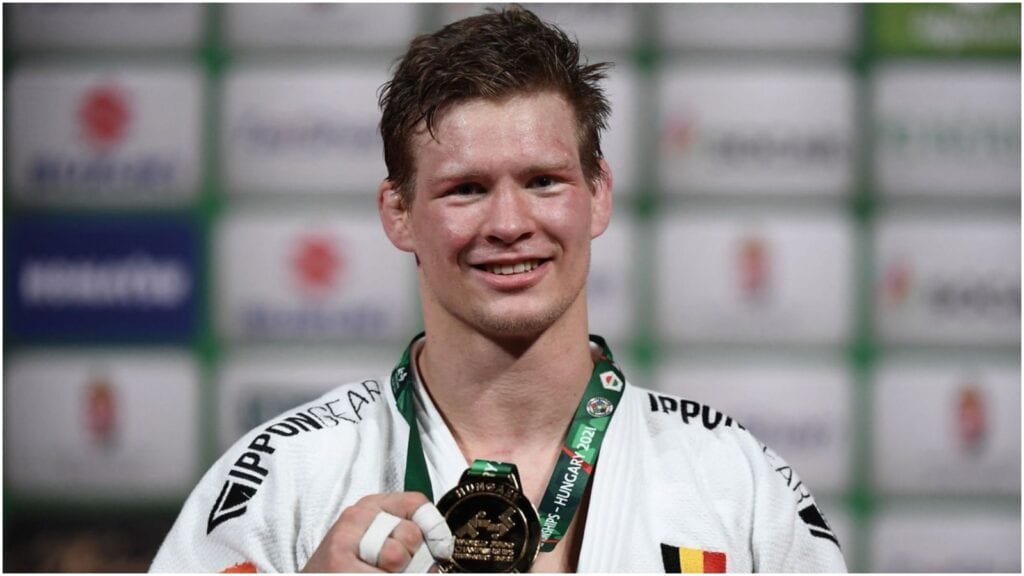 Matthias Casse was born on the 19th of February in 1997. He was born in Mortsel which is a municipality located very close to Antwerp. Coming from a region where the sport isn't that outwardly popular Casse has made it big and made the region of Mortsel popular.
Matthias Casse Career achievements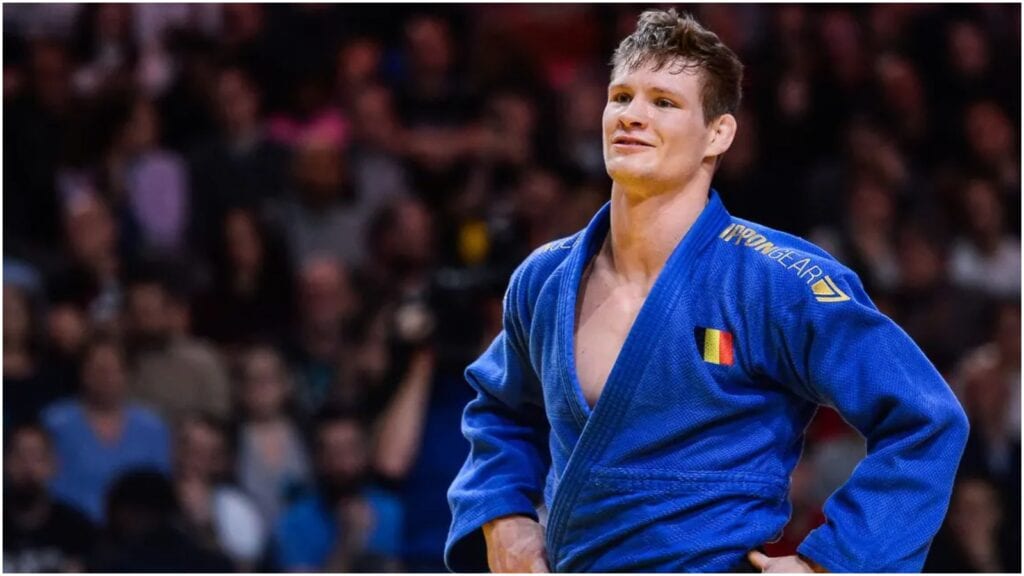 Matthias Casse started off with a gold medal at the World Junior Championships in Zagreb, 2017. He has four medals at the IJF World Grand Prix with two silver medals, and two gold. His most recent win was in Montreal, 2019.
Casse has one gold medal in IJF Grand Slam at 2020 Paris. Besides this, he has a silver medal and two bronze medals at Abu Dhabi, Dusseldorf and Baku respectively. He won the Gold medal at IJF World Masters at Qingdao in 2019.
Casse has been quite successful at the European Championships as well, winning a silver medal and a bronze medal at Lisbon 2021 and Prague 2020 respectively. At the European Games in Minsk, 2019, Casse struck gold.
More recently he won the gold medal at the World Championships in Budapest, this year. His previous best performance at the World Championships was a silver medal, which he won in Tokyo 2019. Casse is currently the number one rank in the -81kg category.
Matthias Casse Net Worth
Casse started out as a senior only a few years ago. He still has a long way to go in his career. His net worth is estimated to be around $500,000, which might probably be due to the fact that he won the World Championships Recently. As of now, Casse doesn't endorse any big brand in particular.
Matthias Casse Coach
Casse is coached by Van der Ham, who was a double Dutch champion in the -73kg category, during his heydays. Casse owes a lot to his coach Ham, while also putting a lot of trust in him. In a recent interview, with then24.com, Casse said of his coach, "I have been working with Van der Ham for a while now and the collaboration went very smoothly from the beginning. I trust his experience and expertise. I believe what he says is good for me."
Matthias Casse Parents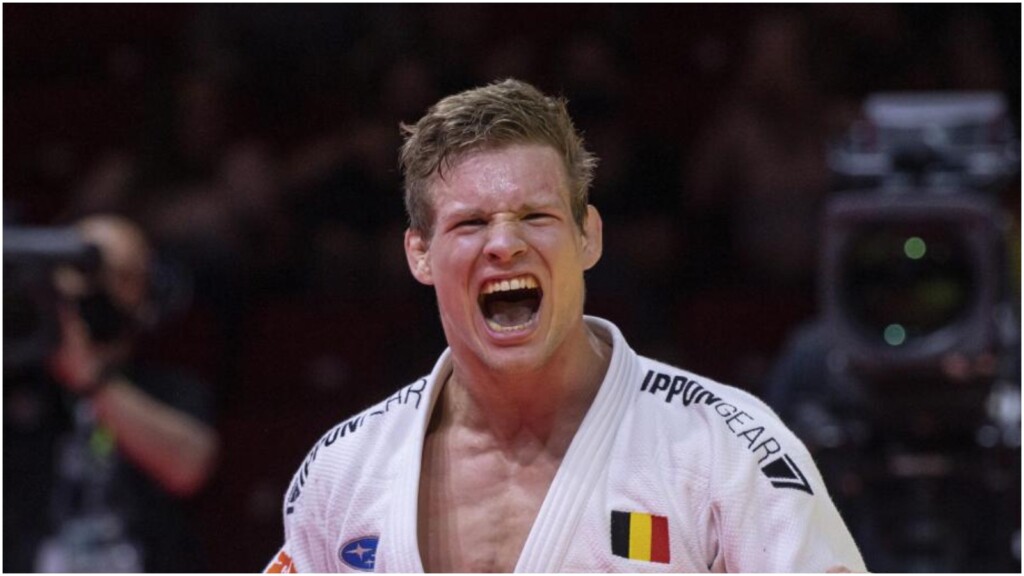 Not enough details are available about Matthias Casse's parents, nor has Casse revealed himself. He probably will once his name keeps rising. As for his personal life, Casse is currently single, and judging by his Instagram he has been solely focusing on his Judo career.
Q. What is Matthias Casse net worth?
Casse is believed to have a net worth of $500,000
Q. When was Matthias Casse born?
Matthias Casse was born on the 19th of February in 1997.
Q. Where was Matthias Casse born?
Mathhias Casse was born in Mortsel, Belgium.
Q. What weight category does Matthias Casse compete in?
Matthias Casse competes in the -81 kg weight category.
Q. What is Matthias Casse's nationality?
Casse is a Belgian.
Q. Is Matthias Casse married?
No, Matthias Casse is not married.
Also Read: Who is Islam Makhachev? How is he related to Khabib Nurmagomedov?
Also Read: Teddy Riner Net Worth: Know all about The French Judoka, Bio, Career achievements, Coach, Parents, and more