Skiing queen Lindsey Vonn stated that she is currently experimenting with different techniques to relieve the pain caused by a jellyfish incident. The skier, who used to participate in the Olympics, mentioned on Tuesday that she had experienced a jellyfish sting. On her Instagram story, she uploaded photos of her painful wound and sought advice from her fans on ways to alleviate the pain.
Later on, Vonn posted a photo of herself attempting a recommended technique by submerging her legs in a transparent water-filled tub. Apparently experimenting with a hot water soak is a method to evaluate its effectiveness. The final image displayed a close-up shot of the injury caused by the jellyfish. The swelling had diminished, yet prominent deep red marks were still visible.
Lindsey Vonn composed a message and included a poll for fans below the picture. After undergoing surgery on her knee a few weeks ago, the sports star experienced stinging and discomfort. Vonn shared on Instagram last month that she had undergone a recent knee surgery on her right leg, providing a visual representation of the scars in a video.
"What do the scars look like?" She asked in her caption. "One week after the surgery, the wounds are still a bit sensitive but healing nicely. I will have to remove the stitches soon. If you're easily bothered by these things, I recommend not watching. But to be honest, it's not too gruesome."
The former Olympic skier's recording of her surgical procedure was synchronized with the video footage. Giving people a chance to understand the sensation of removing postoperative strips, Vonn grabbed the strips from her knee while stating, "Here's your opportunity to find out what it's like."
Related: "Have nothing but respect and praise for her," Lindsey Vonn calls Billie Jean King an 'inspiration', admires tennis legend for determination and resilience
Lindsey Vonn talks about her latest knee surgery and progress from it
According to Lindsey Vonn, the knee contains small openings through which tools can be inserted to cleanse it while someone is inside. She finds this disgusting. "My thread got caught in the strip and I couldn't untangle it. So, I decided to use a kitchen knife to cut it because it seemed like a good idea." She further added, "It's still a bit bloody, but mostly healed."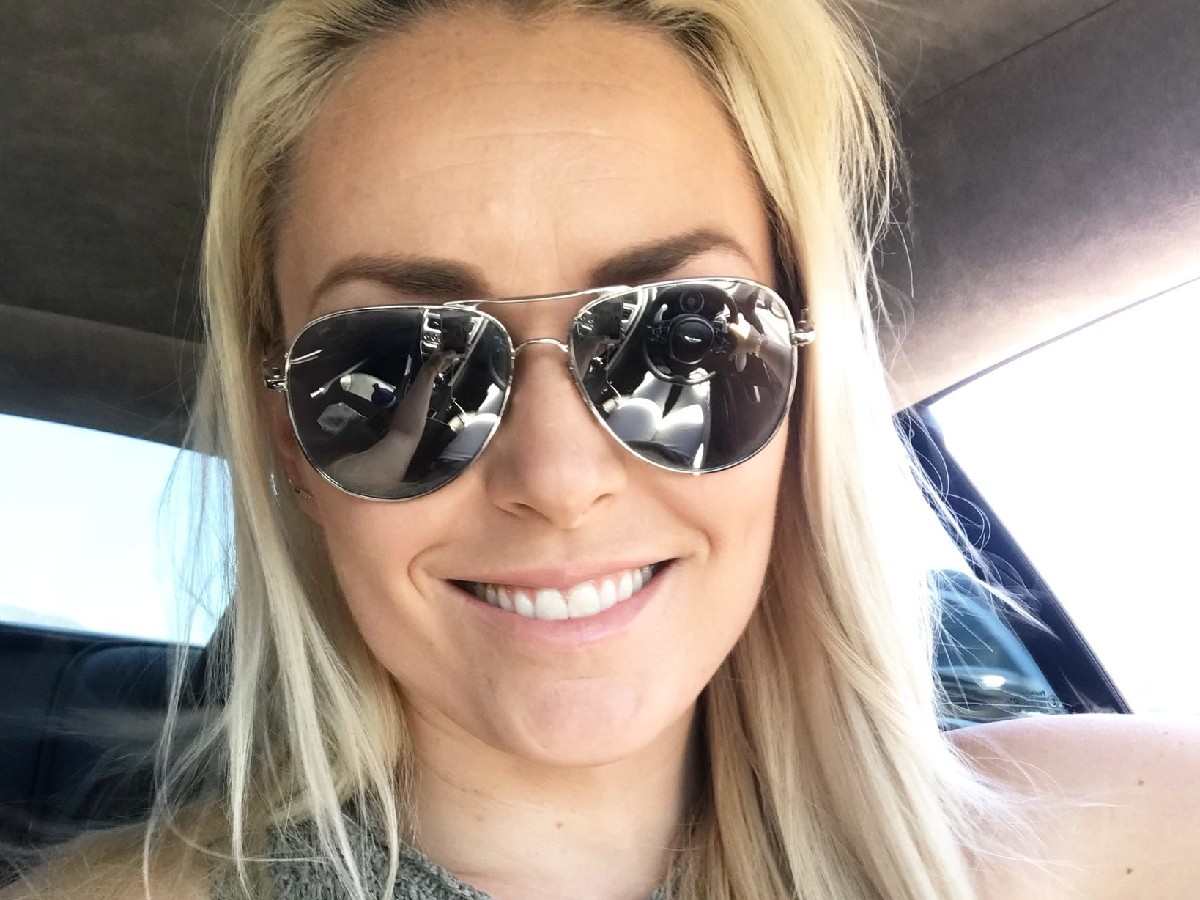 Having garnered three Olympic medals and a remarkable tally of 82 World Cup victories, the athlete had previously acknowledged the necessity of the surgery, attributing it to the numerous injuries sustained while competing in ski races. Despite having undergone surgery, Vonn managed to partake in enjoyable experiences such as jet skiing, surfing, and diving into the water on a recent visit to Lake Powell, Arizona.
"Maybe the doctor wouldn't approve, but wow, I had a great time." She wrote next to the August post. "Today was my first day trying out a foil and my knee feels amazing. Let's keep going strong with healing." Fans are hoping for the fast recovery of the skiing queen and to see her back on her fun adventures.
In case you missed it:
3x Olympian Lindsey Vonn admits having 'no regrets' despite undergoing multiple knee surgeries following professional career success
Tiger Woods' ex-Lindsey Vonn reveals DARK and 'stubborn' side of dating golf legend amid rumors of relationship complications