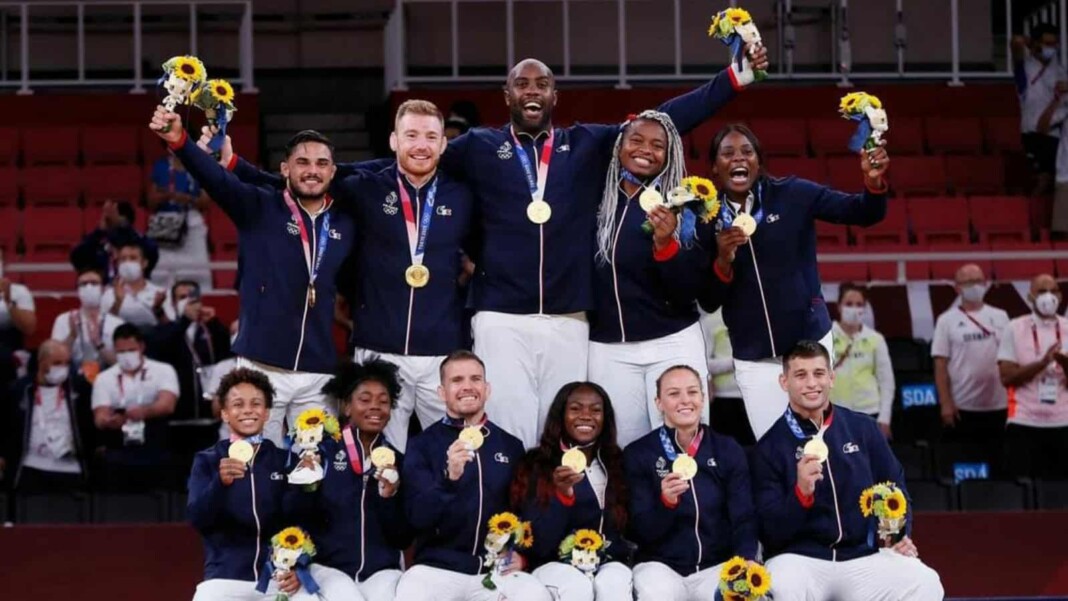 The last day of Judo's competition at the Tokyo Olympics marked the first-ever judo mixed team event in Olympic history. Japan displayed a really dominating performance throughout the judo competition and won nine Gold Medals.
But France Judo team created a major upset in the finals of the first-ever Judo Mixed Team Event and defeated Japan in the finals. Japanese team consisted of nine Olympic Champions but the French team outclassed them and wrote the history.
The French team defeated a very strong team from Israel in their first fight. This team consisted of players like Margaux Pinot, Teddy Riner, Axel Clerget, and others. While the Israeli team holds big guns like Butbul Tohar, Or Sasson, Gili Sharir, and others. France Judo team won the fight in this judo mixed team event by 4-3 and moved to the semifinals.
In the semi-finals, they faced Netherland, who used players like Noel Van't End, Michael Korrel, Sanne Van Dijke, and others and it was a clean sweep for France who defeated the Netherland team by 4-0.
The fight for Gold Medal marked the competition between the stars studded Japanese team and the favorites, Japan. The Japanese team used all the Olympic Champions in this contest such as Shohei Ono, Aaron Wolf, Chizuru Arai, and others.
But the French team defeated Japan on their home turf by 4-1 and claimed Gold Medal in the first-ever Judo Mixed Team Event in Olympic history.
Japanese Judo team grabbed Silver Medal in the Judo Mixed Team Event at Tokyo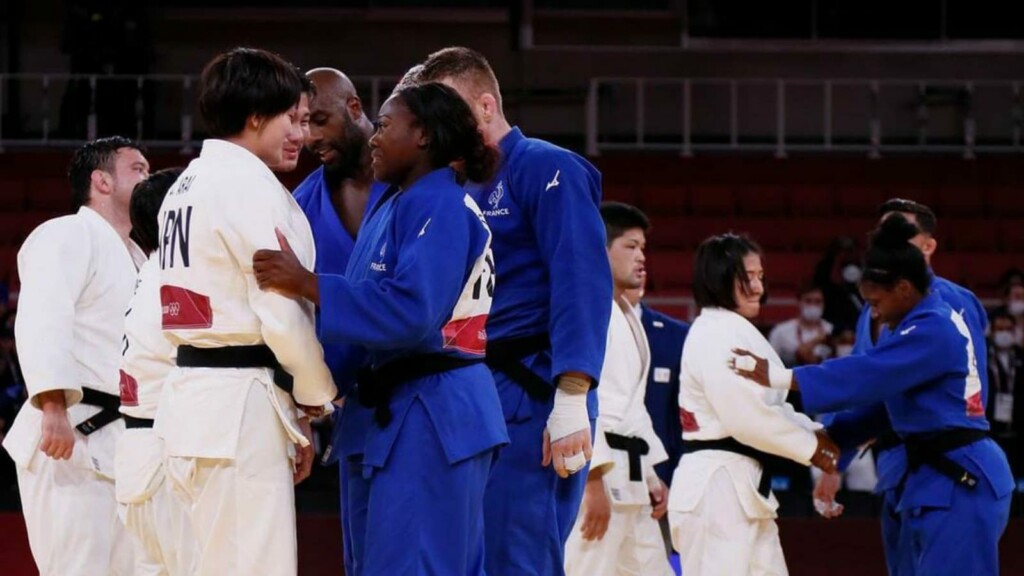 The hot favorite team to win this Judo Mixed Team Event, Japan won the Silver Medal at Tokyo Olympics 2020. Japanese team defeated Russia in the semi-finals by 4-0 and entered the finals to face France.
In the finals, they lost the contest against France and claimed Silver Medal.
Israel and Germany claimed Bronze Medal in the Judo Mixed Team Event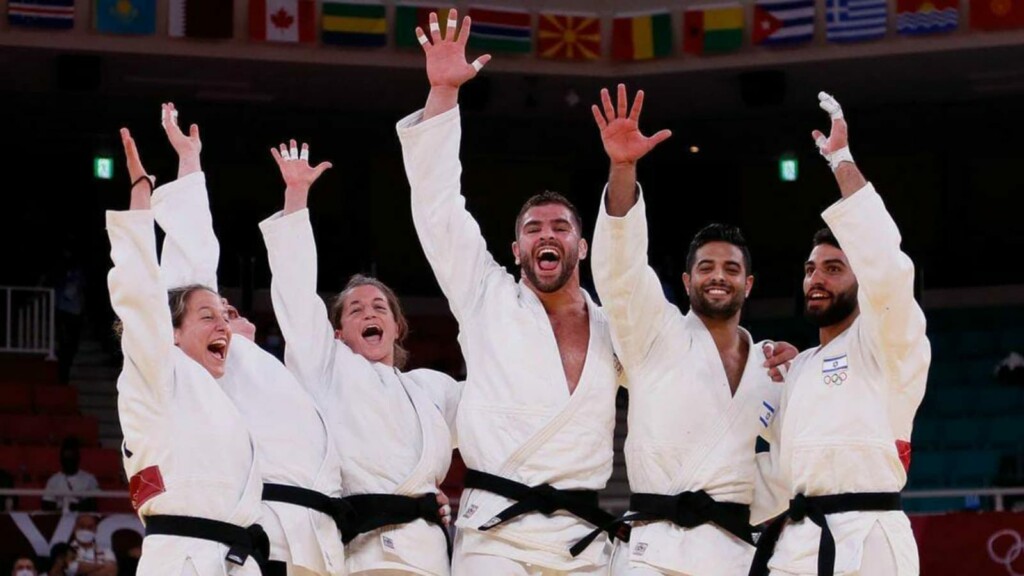 The Israeli Judo team also ended their Olympic campaign with a Bronze Medal in the Judo Mixed Team Event. They defeated Russia in the fight for Bronze Medal.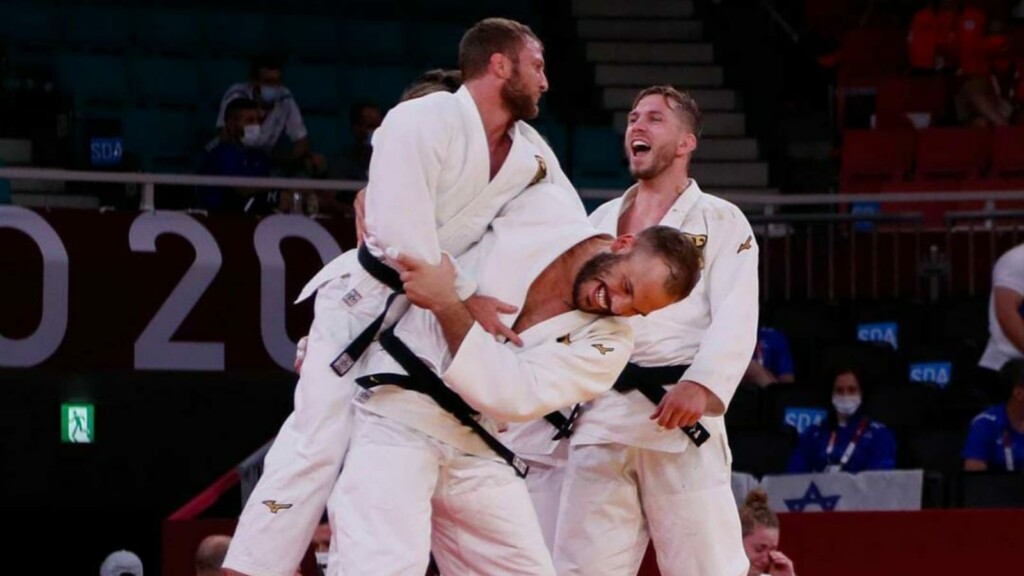 The German judo team also claimed Bronze Medals in the Judo Mixed Team Event by defeating the Netherlands in the fight for the second Bronze.
Also Read: Tokyo Olympics: Lukas Krpalek from the Czech Republic claims +100 Kg throne in Judo, claims third Gold Medal for the country.