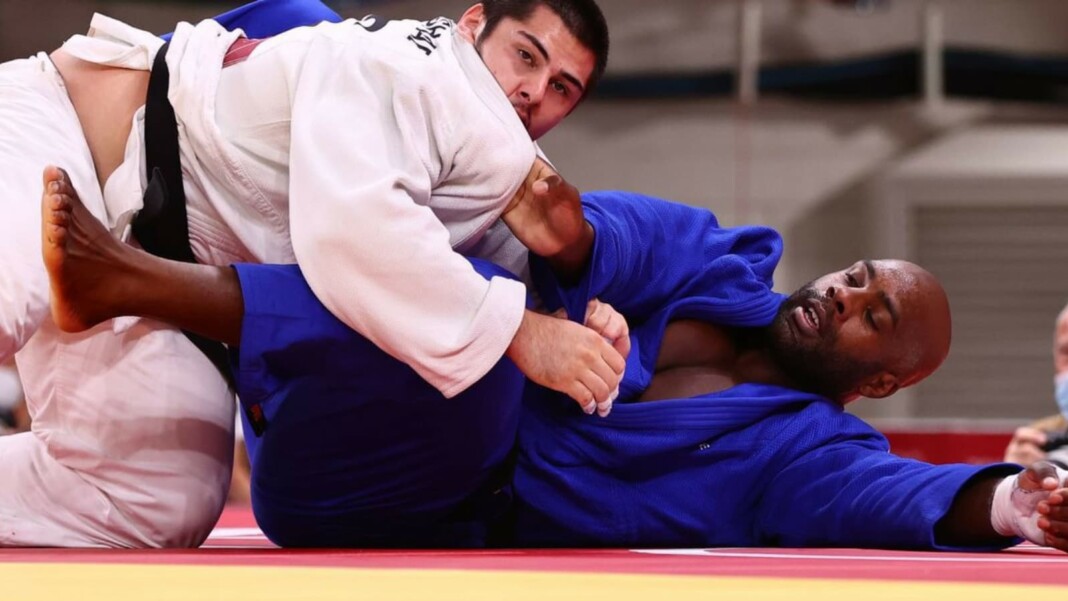 The French Judoka, Teddy Riner is one of the biggest names in the sports of Judo. Riner is a ten times World Championship Gold Medalist and 2012 London Olympics and 2016 Rio Olympics Gold Medalist. He was the hot favorite to win a Gold Medal at Tokyo Olympic Games as well but Tamerlan Bashaev created a major upset in the division.
Teddy Riner started his Olympic campaign against Or Sasson from Israel and defeated him with a Waza-ari. In the very next fight, he faced the Silver Medalist of the 2021 World Championship from Russia, Tamerlan Bashaev.
Bashaev created a major upset and defeated the former Olympic Champion with a Waza-ari. Now, he'll be facing Guram Tushishvili from Georgia in the semi-finals. This is Riner's second defeat in almost 10 years as he lost the first one to Kokoro Kageura in the Paris Grand Slam that ended his 154 fight winning streak.
Now, with this, it is going to be really interesting to see who is going to be crowned as the new Olympic champion of the +100 Kg weight category.
Teddy Riner defeated Rafael Silva from Brazil in the repechage fight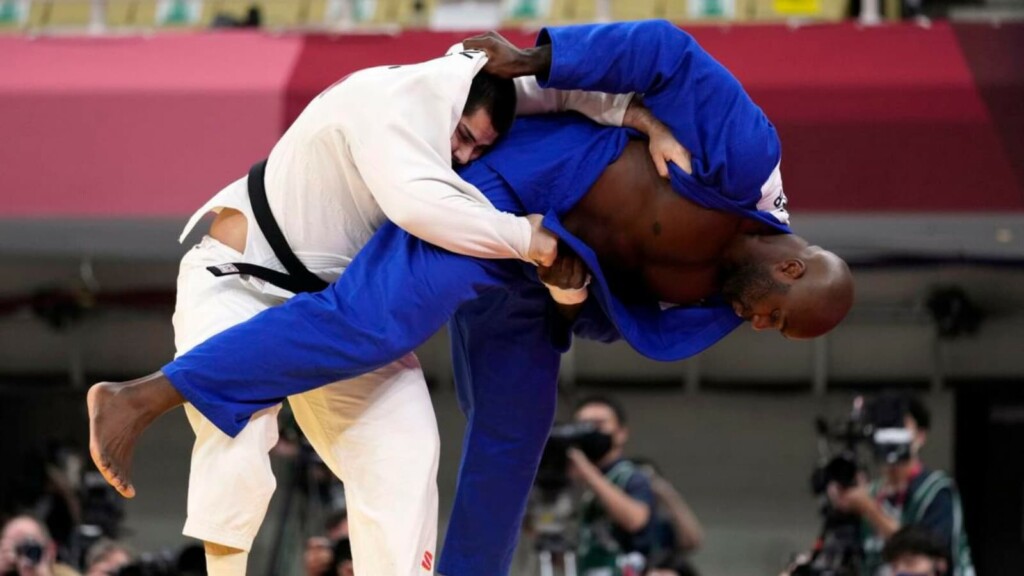 The Judo giant from France, Teddy Riner faced one more prominent name of the division, Rafael Silva from Brazil in the repechage fight. Riner defeated him with an ippon and moved to a bronze medal fight.
Riner will be facing the loser of Hisayoshi Harasawa vs Lukas Krpalek's fight to claim his contendership for the Bronze Medal in the +100 Kg category.
It is going to be interested to see whether the defending champion will end up on the medal podium this time or not.
Also Read: Tokyo Olympics: Aaron Wolf from Japan claims the -100 Kg throne in Judo, adds eight Gold Medal for Japan in Judo.