Simone Biles and Michael Jordan are both greats in their respective fields. While the NBA legend is touted as one of the greatest basketball players of the previous generation, Simone Biles has also made a name for herself as being a star Olympian and gymnastics athlete.
Besides their athletic ability, a striking difference between the two sportspersons would be their height. Simone Biles, compared to Michael Jordan, might be quite tiny and small when compared in terms of physical structure and height. While Simone Biles is just 4 feet 8 inches in height, Michael Jordan is a whopping 6 feet 6 inches, which is a good standard for a legendary basketball player.
Now the question arises: How is Simone Biles similar to Michael Jordan? Well, they have one particularly striking similarity, and it might seem uncanny and unexpected to many people. Like Jordan, Simone Biles also has the tendency to stick out their tongue when they perform.
Furthermore, another major similarity between them is that they are both Olympic Gold medalists. Their height or physical differences do not diminish the fact that Biles and Jordan are among the greatest in their respective fields.
Related: WATCH: Simone Biles is all prepared for her wedding by practicing cake cutting for the 'Big Moment'
Simone Biles compared to Michael Jordan for one distinct habit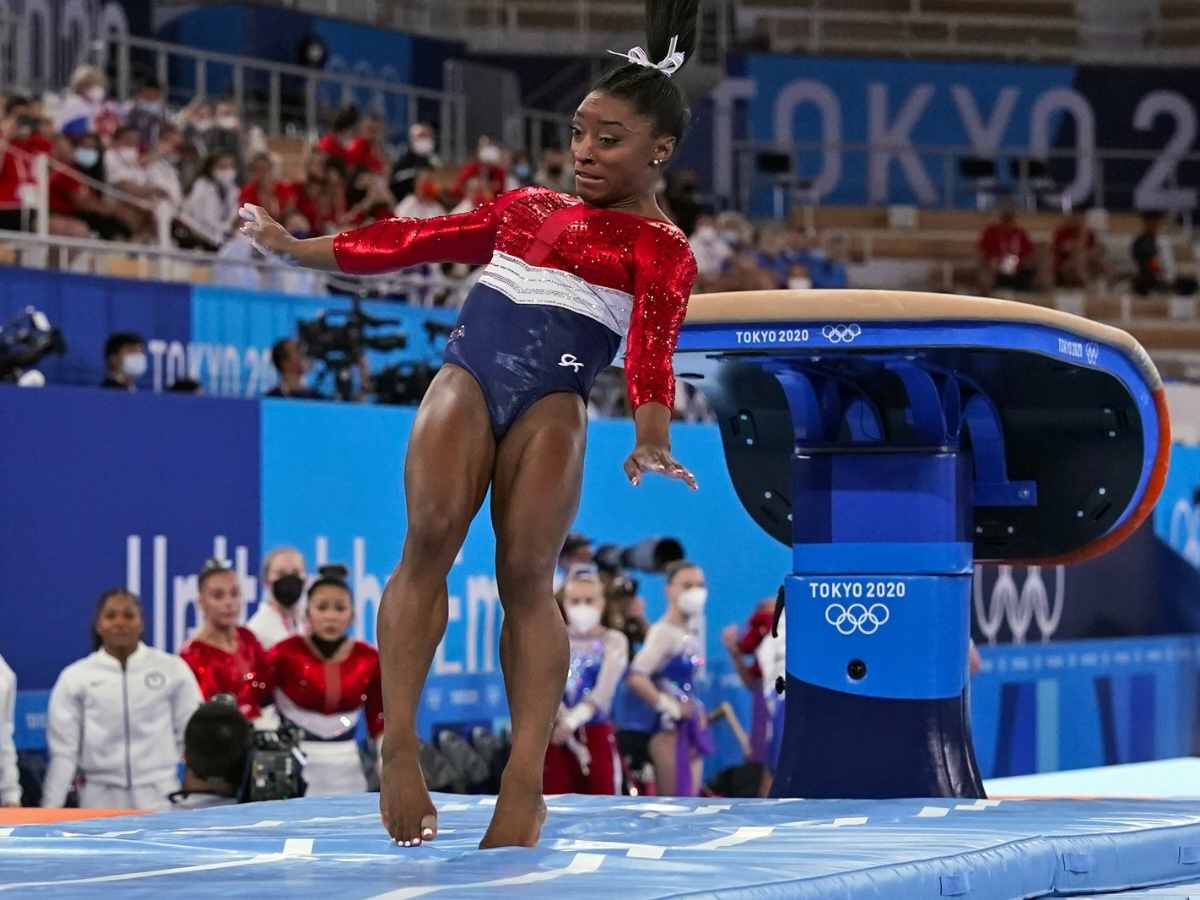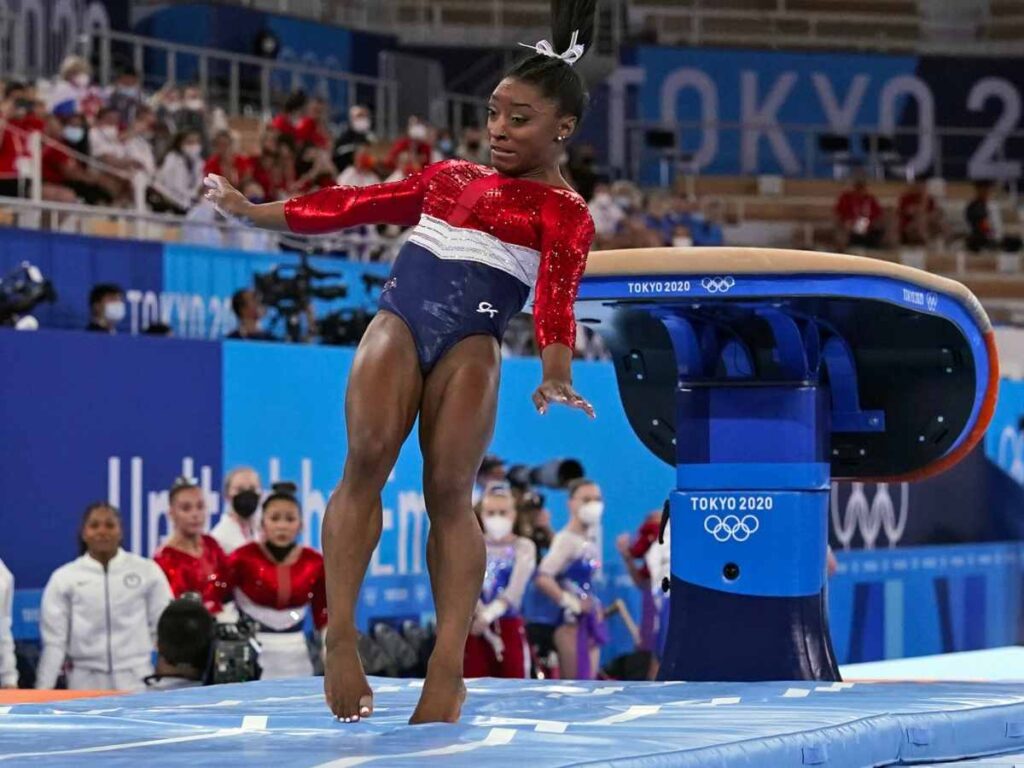 Simone Biles has often been called the MJ of gymnastics. Truly, this distinction very well suits her for all the achievements she has had over her career. Biles has won four Olympic gold medals and was also the first gymnast to win three consecutive World All-Around titles from 2013 to 2015.
Besides her stellar achievements, another thing that draws her comparison with Michael Jordan is her habit of sticking her tongue out while performing. Biles is well aware of these comparisons between her, and Jordan is more than humbled for the same.
On being compared to Jordan, Biles says, "It's an amazing feeling because he's one of the greatest of all time, not just in basketball. To be compared to him is just amazing, and I still can't believe it. I used to think they called me the Michael Jordan because I stick my tongue out in gymnastics, it kind of slips out."
When comparing Biles to basketball legend Jordan, another funny comparison that comes to fans' minds is between her and Shaquille O'Neil. Standing at 7'1″, Shaq is one of the tallest athletes to play basketball, and compared to Biles' 4'8″ figure, they both seem like a rendition of 'David and Goliath'.
The tweet shows the significant difference in height between Shaq and Simone Biles, which indeed cracked up some smiles for the fans. Nevertheless, there is no denial on the individual abilities of these athletes and their contribution to sports at large.
Biles, Jordan, and Shaq command immense respect and fan following in the United States, with several current athletes, including NCAA star Olivia Dunne looking up to Biles as an inspiration.
In case you missed it:
Simone Biles and fiancee Jonathan Owens to buy a new house together- after buying a $2 million mansion
"It was so lonely" – Simone Biles and Mikaela Shiffrin talk about mental health struggles ahead of International Women's Day