| | |
| --- | --- |
| Name | Daria Bilodid |
| Date of Birth | 10 October 2000 |
| Birthplace | Kiev, Ukraine |
| Current world ranking | 1st |
| Sport/Event(s) | Judo |
| Major Achievements | Youngest two-time world judo champion among both men and women |
Daria Bilodid is one of the youngest prospects in the Tokyo Olympics 2020 representing her country, Ukraine in the sport of Judo. She is the successor of her father Gennadiy Bilodid who also happens to be a successful Judoka. She has been competing for a long time and has traveled around the world to showcase her talents in the sport of Judo.
The Ukrainian Judo artist competes in the 48 kg weight class. She is famously known for her feats at the World Judo Championship 2019 and European Judo Championship 2019. One might say that 2019 was the year of Daria given she bagged gold in both the championships.
She is coached by her dad, Gennadiy Bilodid and Svetlana Kuznetsova. Her first world title was very special because she had to go through former Olympic bronze medalist, Galbadrakhyn Otgontsetseg. One has to keep in mind that Daria was only 17 when she achieved this tremendous feat.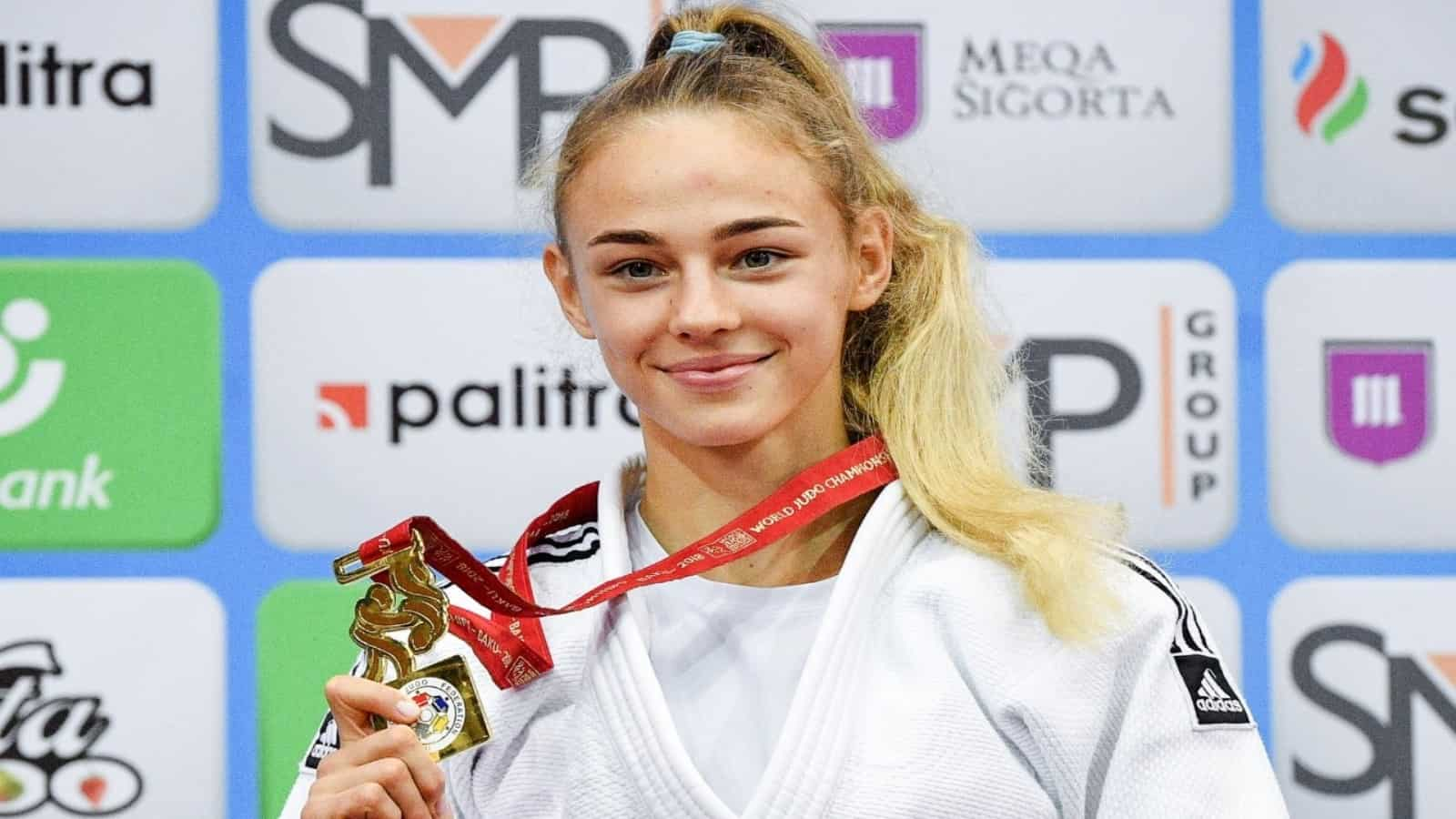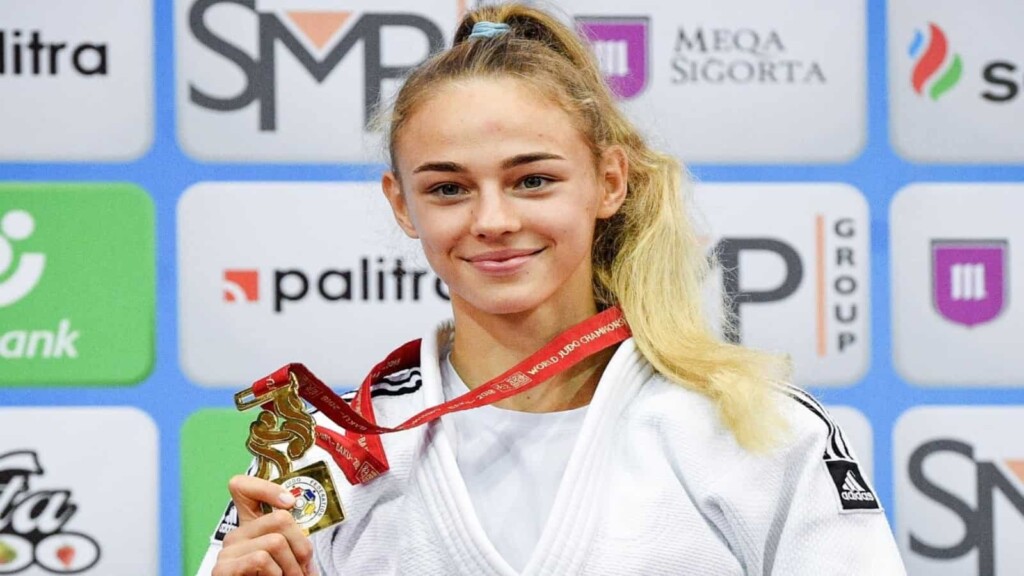 In her course of becoming the world judo champion at the age of 17, Daria not only beat the former world bronze medalist but also the former Olympic and World champion, Paula Pareto. Paula is a former champion representing the country of Argentina. Bilodid has a very special signature move, "Ouchi gari". She is also famously known to perform the "Ouchi Gari" on her Grand Slam final opponent, Funa Tonaki.
Daria Bilodid Bio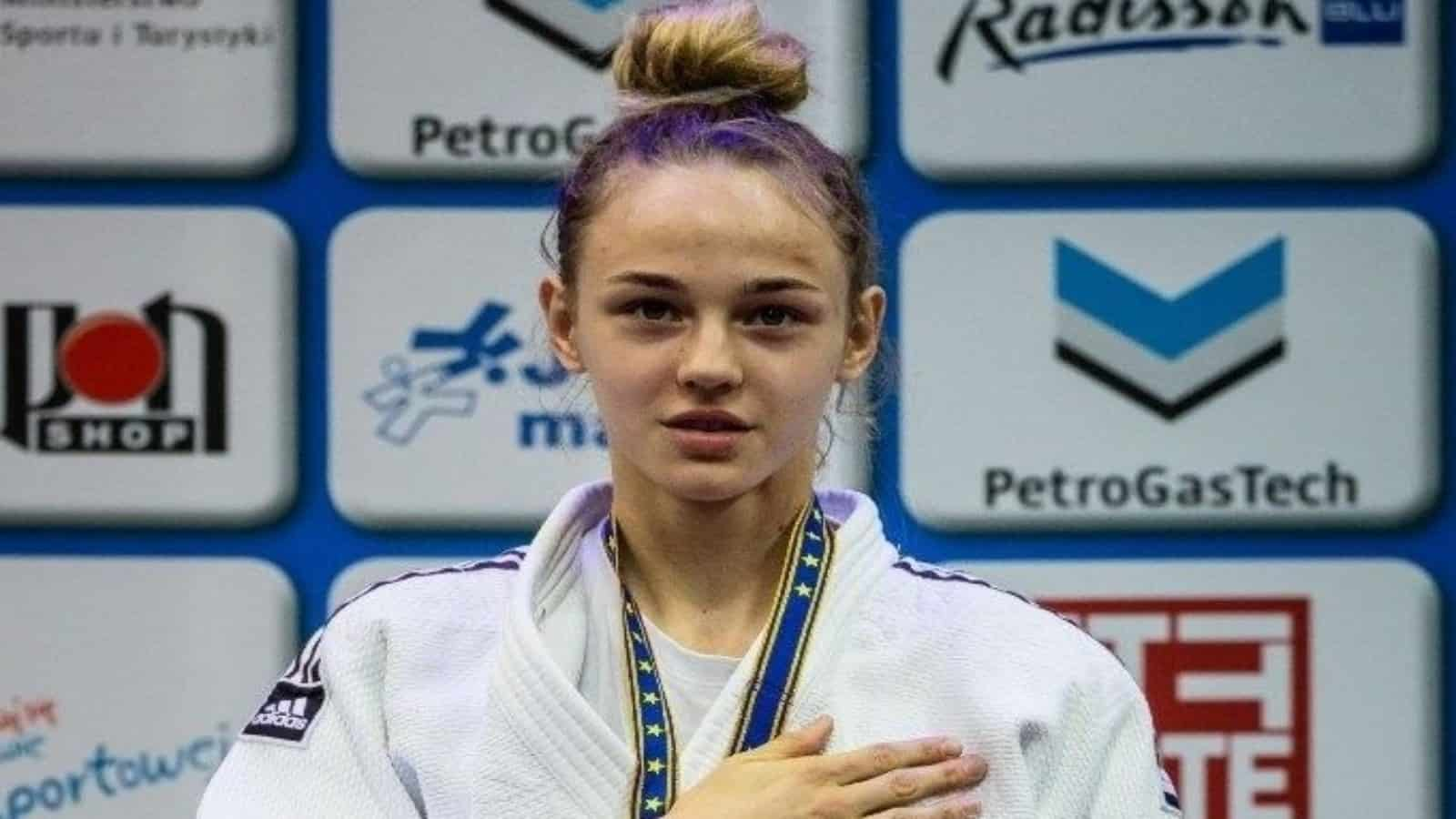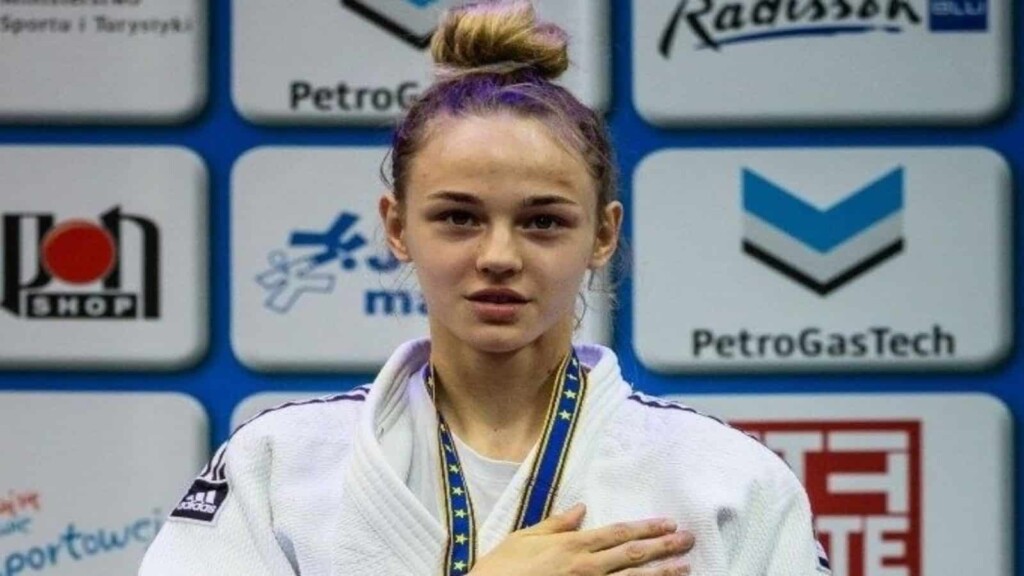 Daria Bilodid is a Ukrainian national Judoka. She was born on 10 October 2000 in Kiev, Ukraine. The Judo prodigy is 5 ft 8 in tall and is comfortable competing in the 48kg weight class. She is the daughter of the successful Judoka, Gennadiy Bilodid. Her serene composure is met with some great expectations for the upcoming Tokyo Olympics 2020.
Daria Bilodid career achievements
She is recently coming off a win at the 2021 Judo World Masters held in Doha, Qatar. Shortly, Daria went on to bag the silver medal in her event at 2021 Judo Grand Slam Tel Aviv held in Israel. She broke the world's record for being the youngest two-time world judo champion among both men and women. She won the world championship in 2018 and 2019 at Baku and Tokyo respectively.
Daria Bilodid Parents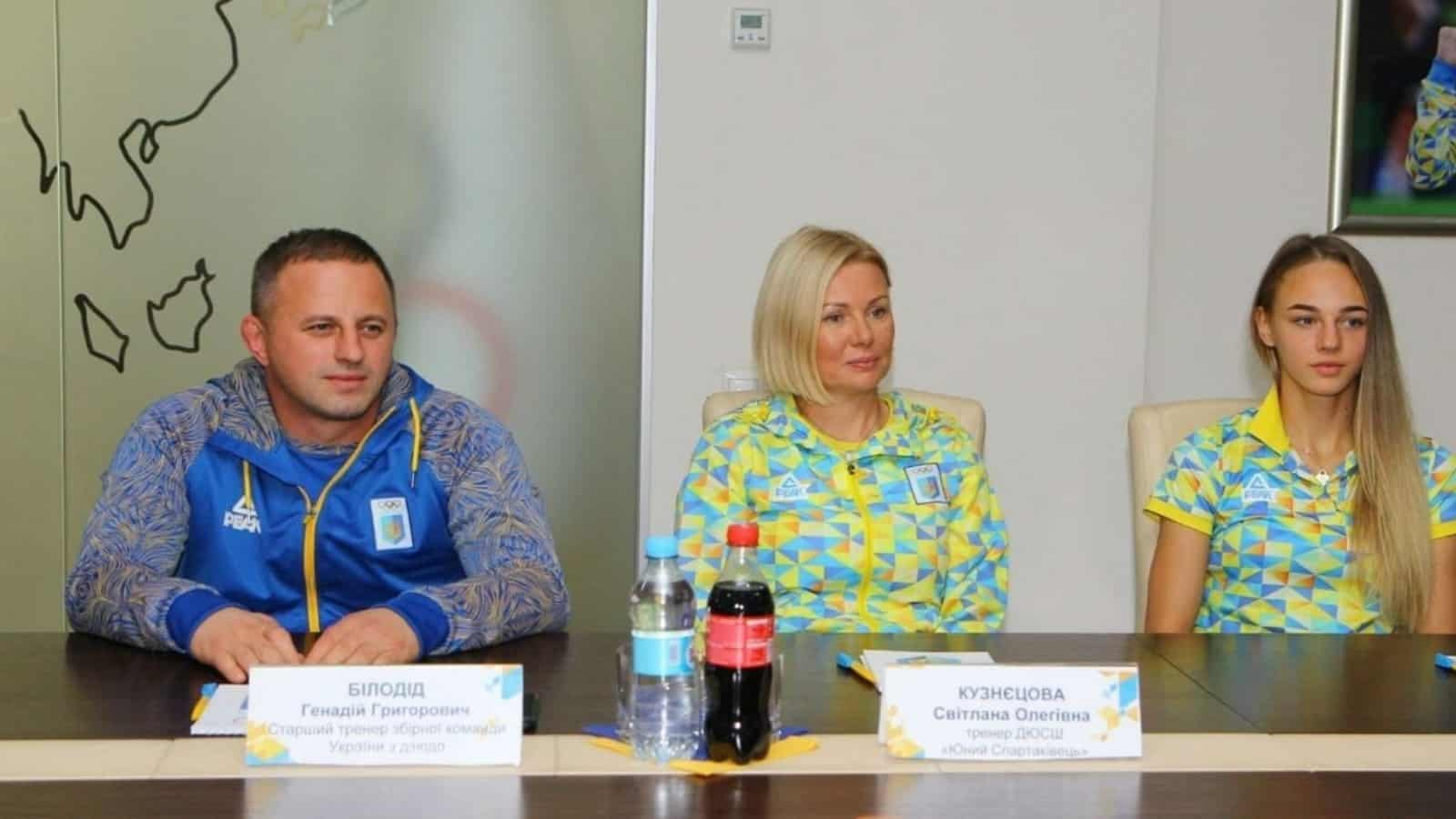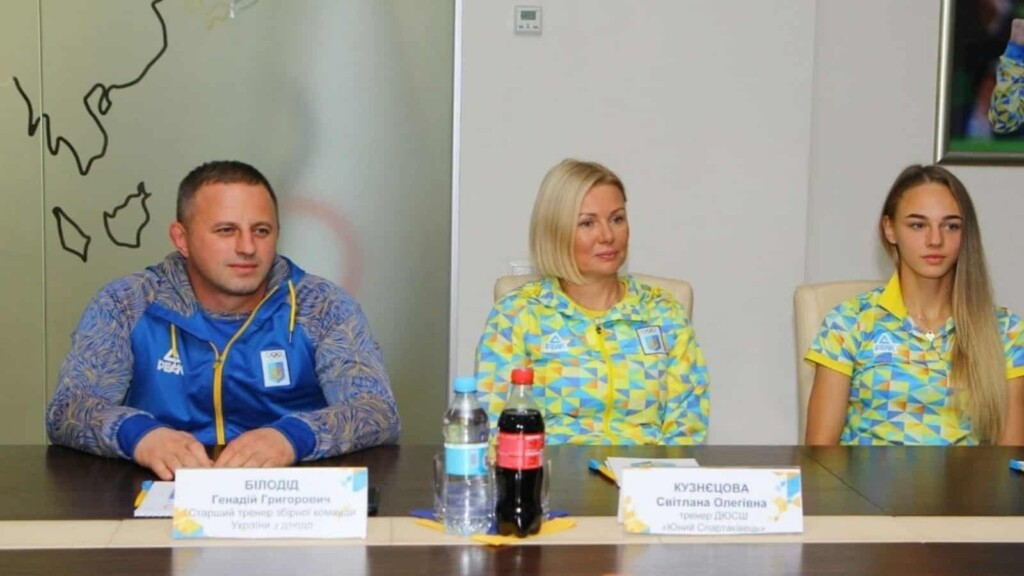 There is no surprise that Daria happens to be such a phenomenon given both her parents are great at the art of Judo. She is the daughter of Gennady Bilodid and Svetlana Kuznetsova. Her mother is a Russian-born judoka who has participated in several local tournaments. Meanwhile her father, Gennady is no unknown in the world of Judo as he has a range of medals from Senior World Championships, European Championships, and more. He also has three Olympic appearances.
How old is Daria Bilodid?
Daria Bilodid is 20 years old.
What is Daria Bilodid net worth?
The Ukrainian judoka has an estimated net worth of $1-$5 million.
Who is Daria Bilodid's father?
Daria is the daughter of the famous and successful judoka, Gennady Bilodid.
Also read: Top contenders for Gold Medal in Judo at Tokyo Olympics 2020.