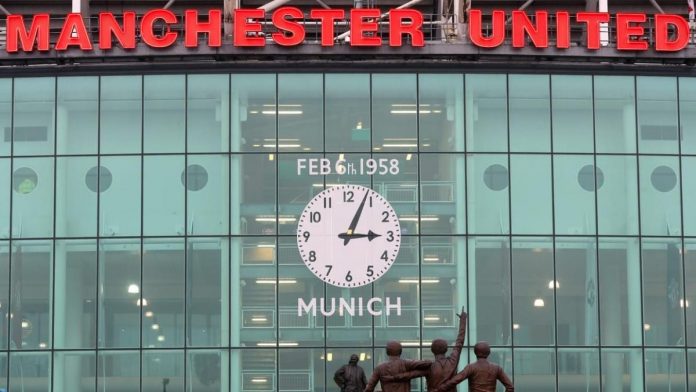 In the year of 1958, Manchester United which was fondly nicknamed as 'Busby Babes' were on their way back home after having played an European Cup match against Red Star Belgrade.23 of them never returned home as the flight they were travelling in crashed and burned in Munich and that was when one of the most tragic disasters in football history happened. Today Manchester United play Everton at home on the eve of the remembrance and will be hoping for a result that can be given as a tribute to the fallen.
A golden generation of a team was ruined and a team was left to rebuild themselves from the same ruins
The 'Busby Babes' were a golden generation of Manchester United footballers and were challenging in all competitions for titles. They were third in the Premiership (now the Premier League), had qualified to the semi-finals of the UEFA European Cup (now the Champions League). They were the holders of the FA Charity Shield and were on a 11 match unbeaten streak and were six points Wolverhampton Wanderers in the Premiership with 14 games to play.
This was a team that was destined for greatness which had Sir Bobby Charlton in the team, but a whole lot of dreams were torn apart when the flight they were travelling home crashed. They were making the return trip from Belgrade, Yugoslavia to Manchester, when they had to stop at Munich to refuel. Snow was falling on the tracks and it was dangerous to attempt lift-off in this situation. An fuel tank problem meant that they had to accelerate slowly to attempt lift-off.
After having refuelled, the pilots accelerated slowly enough to avoid problems to the engine, when the flight wheels got caught in the slush. With the flight couldn't achieve lift-off, crashed past the airport fence and crashed into other houses and trees. The left wing of the plane was torn off while the right side suffered damages. 20 people died on the spot and 3 of them died later in hospitals. Johnny Berry and Jackie Blanchflower survived but never played football again.
Sir Bobby Charlton survived and went on to win the World Cup with England in 1966, 8 years after the Munich Air Disaster. Today Manchester United play against Everton as the former challenges for the Premier League title after 8 years of no titles. A win will be a tribute to the ones who lost their lives in that fateful crash.
RIP Captain Kenneth Rayment, Geoff Bent, Roger Byrne, Eddie Colman, Duncan Edwards, Mark Jones, David Pegg, Tommy Taylor, Billy Whelan, Walter Crickmer, Tom Curry, Bert Whalley, Frank Swift and Donny Davies.