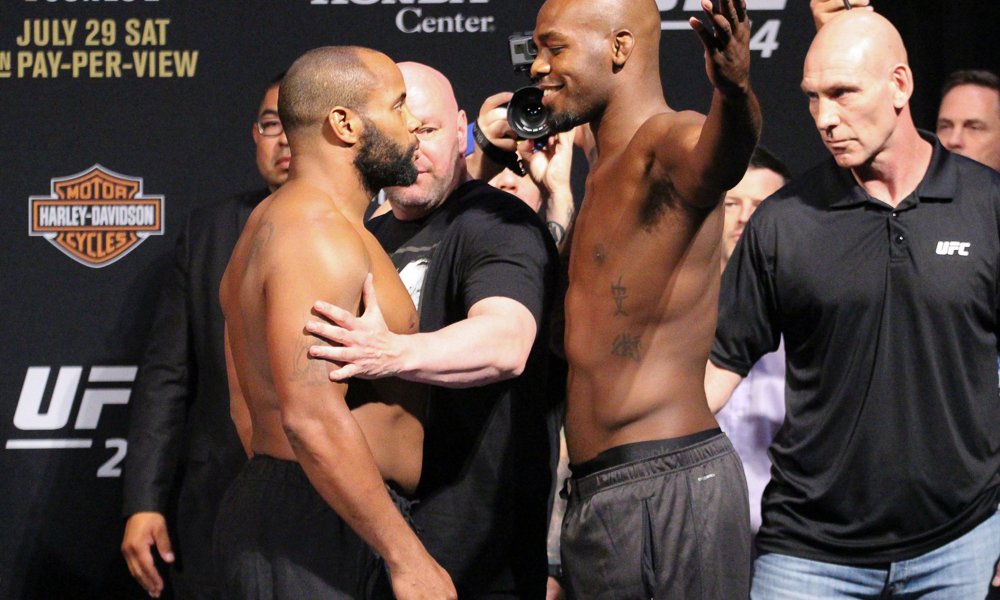 January 3, 2015 – UFC 182, the world witnessed the beginning of a fiery rivalry between Jon 'Bones' Jones and Daniel 'DC' Cormier. The match – for the light heavyweight championship, went the full five rounds, with Jon Jones winning via. unanimous decision. The two would go on to face each other, again, 2 years later at UFC 214, on the 29th of July, 2017. This time it was again Jon Jones, who came up trumps, winning via knock-out; however, the result was overturned as Jon Jones tested positive for a turinabol metabolite.
In the wake of this, Jon Jones took to Twitter referencing the 6th year anniversary of their first fight. In a 'now-deleted' tweet, Jon Jones claimed that the fight created a 'hater' forever.
"Stipe is your rival I'm your superior" – Jon Jones
"On this day in history, I created a hater forever", Jon's first deleted tweet read. He then tweeted that Stipe Miocic was just DC's rival ( the two have fought thrice – Stipe won it twice) and he (Jon) was his superior. "Stipe is your rival I'm your superior", the next deleted tweet from Jon Jones read.
An already successful Jon Jones has come a long way since that Daniel Cormier fight. He thoroughly dominated the light-heavyweight division, outclassing everyone in his path with his superior fight IQ and technique. And, now he looks all set to make his heavyweight debut, moving up a weight class, after vacating the light-heavyweight title.
Daniel Cormier, on the other hand, is now retired, after a very successful career – which saw him hold the heavyweight title as well. There is almost no chance, that he would come back from retirement to fight his nemesis, Jon Jones – now that he has moved to his (DC's) familiar weight-class.
Will there be a Jon Jones – Daniel Cormier part 3?
Also Read : Ryan Garcia scripts a phenomenal comeback against Luke Campbell; calls out Gervonta Davis in the post-fight interview