Team Evolve's Ritu Phogat puts out a stunning performance to beat China's Meng Bo in the quarter-finals of atomweight World Grand Prix at ONE Championship.
The Commonwealth gold medalist, Ritu Phogat took on the MMA champion Meng Bo in the quarter-finals in ONE Championship. Bo was on a seven-fight winning streak and has four finishes out of those seven wins. This was not an easy challenge for the Indian as she went up against an atomweight monster. In terms of experience, Bo has been fighting in MMA since 2013 while Ritu is only two years in.
Ritu is a grappling expert while Meng is a knockout artist. The Phogat sister has been knocked out once in her career as a professional MMA fighter. Despite all the odds stacked up against her, Ritu managed to ace through the quarter-finals against a monster of an opponent.
Ritu Phogat shows tremendous endurance against Meng Bo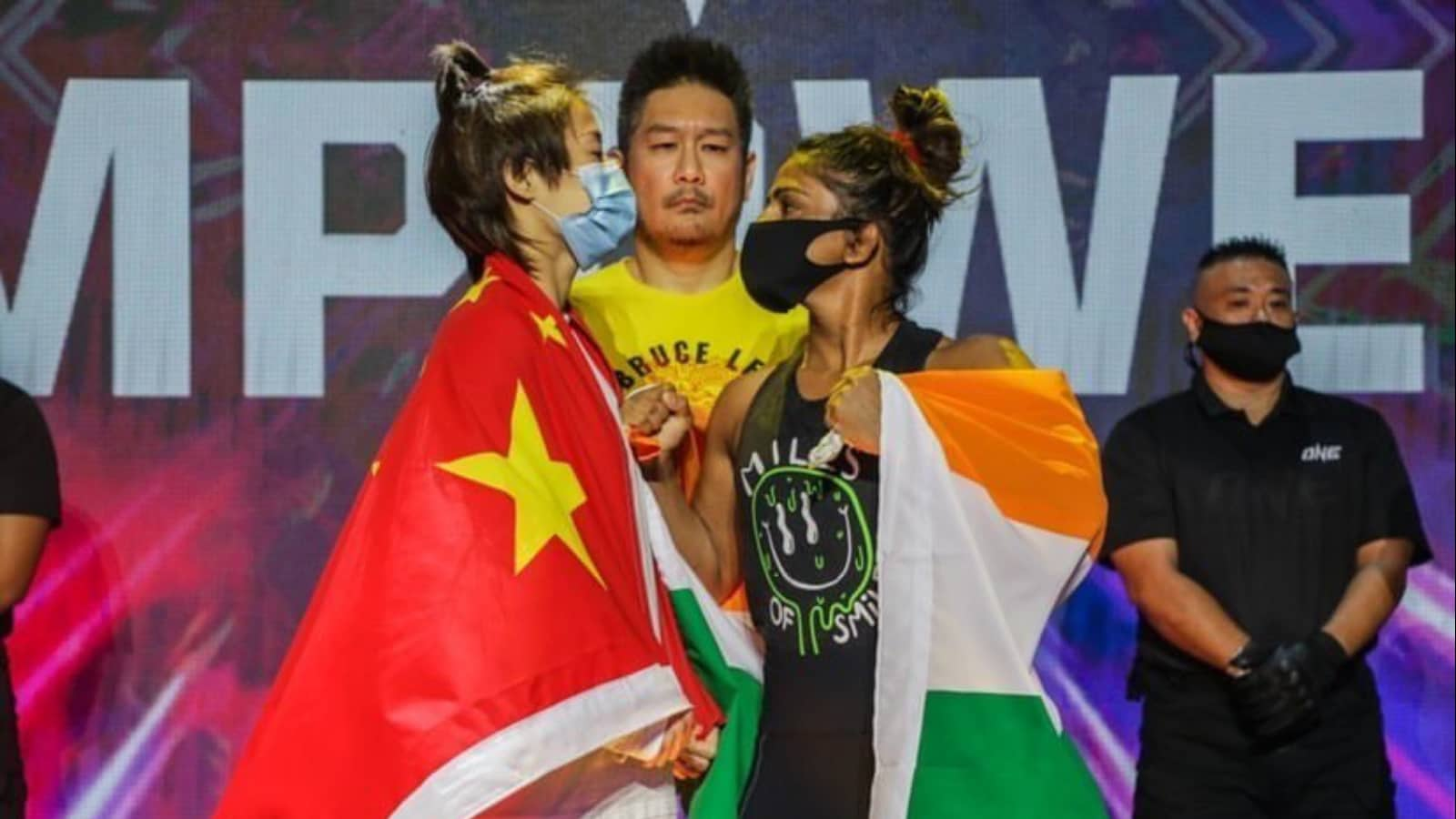 When the fight started Ritu was not able to use her grappling to put pressure on her opponent like she would have liked to. Bo's punches landed well and the pressure was on Phogat. A lot of great punches from Bo and Phogat finished the round one with a takedown.
Ritu managed to turn things around on Bo in the second round as she continued to throw strong punches and gave Bo a very good beating. The second round is completely Ritu's with the kind of punches she landed on Ritu. Third round Ritu turned the pace up a notch and the Indian was unstoppable. Meng left with no answer to Ritu's excellence. WHAT A WIN!
Also read: One Battleground: Ritu Phogat dominates Lin Heqin and bounced back from the first loss of her MMA career