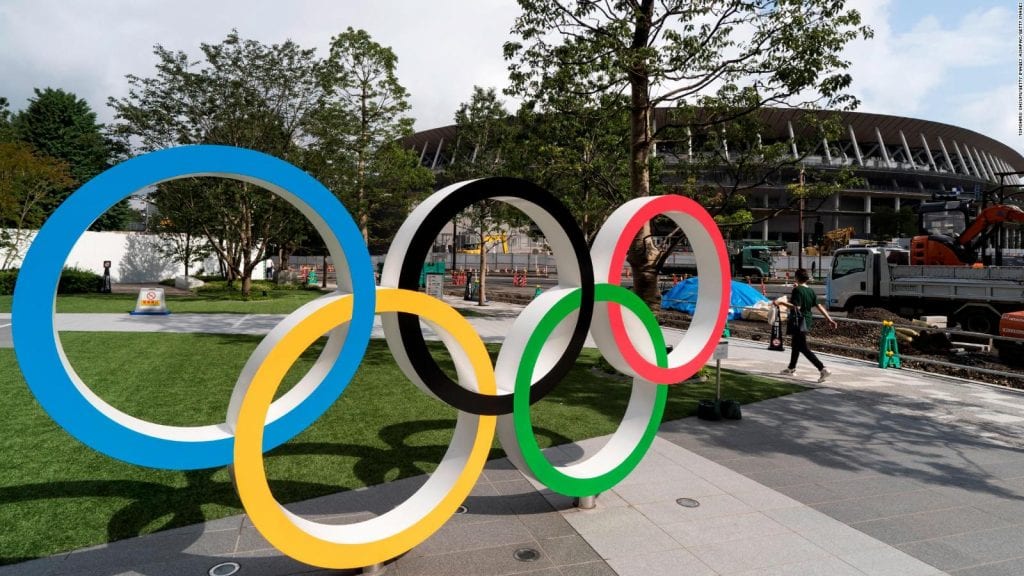 A few days ago, a poll was conducted, which showed how much Japanese are skeptical the games should go ahead or how doubtful they are, and the results showed 23.9% in favor of holding the Olympics and 36.4% said the Olympics should be postponed again whereas 33.7% said, it should be canceled. Before the pandemic hit, Tokyo had already observed the original date a year ago, the after the COVID-19 outbreak the Olympics were pushed back to the opening to July 23, 2021.
On Thursday, organizers produced a 15-minute video, no-fans events inside the new national stadium, where they screened a video promoting next year's opening.
Organizers and the International Olympic Committee have even ruled out another postponement, that states 'the Tokyo Games would be canceled this time if they can't be held'. The president of the organizing committee, Yoshiro Mori, last week said, "I don't think that people have a sense of anticipation in a happy way to celebrate a one-year-to-go-event."
In an interview with Japanese broadcast NHK, on Wednesday where Mori was blunt as he was asked, "if this kind of situation (with COVID-19) continues, is it possible to hold the Games?" He replied, "if current situation continues, we couldn't."
Tokyo is staking its hopes on "simplification". Organizers have come up with roughly "200 items" that may be simplified, downsized, or cut out. The rigor is driven by the soaring costs and the risk of the Olympics becoming a petri dish.
Estimates in Japan suggest that the postponement will cost $2 billion to $6 billion. The IOC and organizers acknowledge the "massive costs" but say it's too early to give a number.
Also Read Schedule for postponed Tokyo Olympics announced
Will we witness Tokyo Games anyway?
Billions in television revenue will be lost if the games aren't held next year, imperiling the IOC finance, the American network NBC, the biggest single source of income for the IOC pays an average of about $1.2 billion for each Olympics.
Cancellation of the Tokyo Olympics could put Beijing 2020 winter Olympics which follows Tokyo Games by just 6 months could put Beijing at risk, which will turn the spotlight on China's human rights record in Hong Kong.
Replying to all questions raised like will the fans be there? Will athletes face quarantines?, IOC vice president John Coates, who oversees preparations for Tokyo Olympics said, "We need to prepare for all the scenarios that may be necessary. We don't know what the state of COVID-19 is going to be next year. We don't know what's going to be necessary. But we need to be preparing for it now."
Kentaro Iwata, a Japanese professor of infectious diseases has said, "to be honest with you, I don't think the Olympics is likely to be held next year."
Also Read "Tokyo Olympics to face risk if coronavirus mutates", says Japan adviser