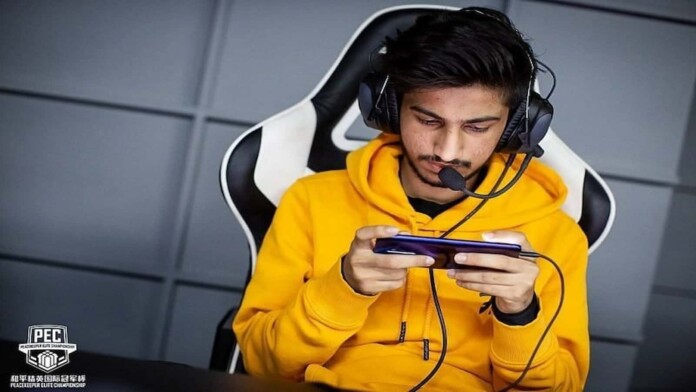 | | |
| --- | --- |
| Name | Mohammed "Owais" Lakhani |
| Age | 22 Years |
| Occupation | Professional Gamer |
| Other sources of wealth | YouTuber and Streamer |
| Net Worth | Rs. 20-30 lakhs+ |
| Salary | Rs. 2.5 – 5 Lakh+ |
| Residence | Mumbai |
| Last Updated | May, 2021 |
Mohammed "Owais" Lakhani
Mohammed "Owais" Lakhani is an Indian PUBG Mobile player who currently plays for Galaxy Racers. He is one of the most gifted PUBG Mobile players India ever had. Like every other kid in India Scout started playing PUBG Mobile and got really good really fast. He started recording his gameplay from his phone and started uploading on his youtube channel and started a new chapter of his life. He made India proud in multiple big stages. He was part of teams like Team SouL, Team Xspark, Team Fnatic Mobile. He is so talented that an international team like Megastars took him on a loan.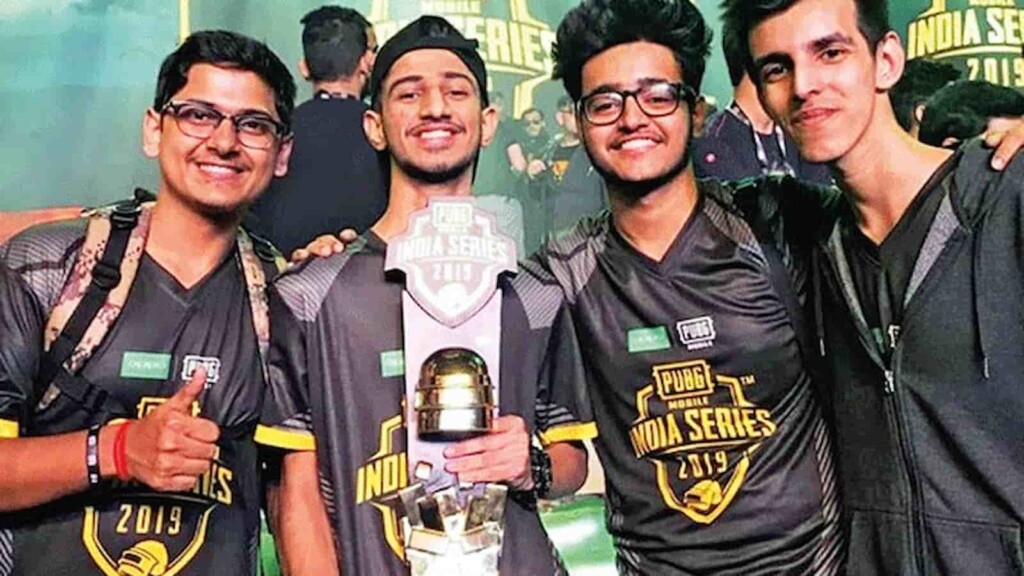 Owais Net Worth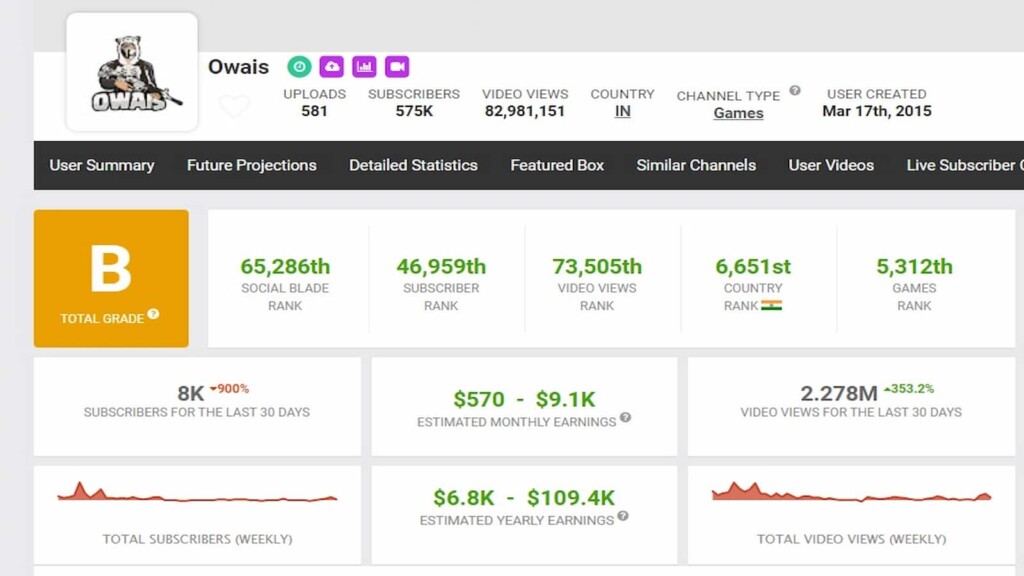 Excluding all the prize money GXROwais get 2.5 – 5 lakhs rupees for playing under Galaxy Racers. According to Social Blade, he earns $570 – $9.1k only from ad revenue per month and $6.8k – $109.4k per year. He earns a lot more than that from the daily super chats he gets on his youtube channel. With all the promotions and brand deals NMortal's Net worth is around Rs. 20-30 lakhs.
Owais's House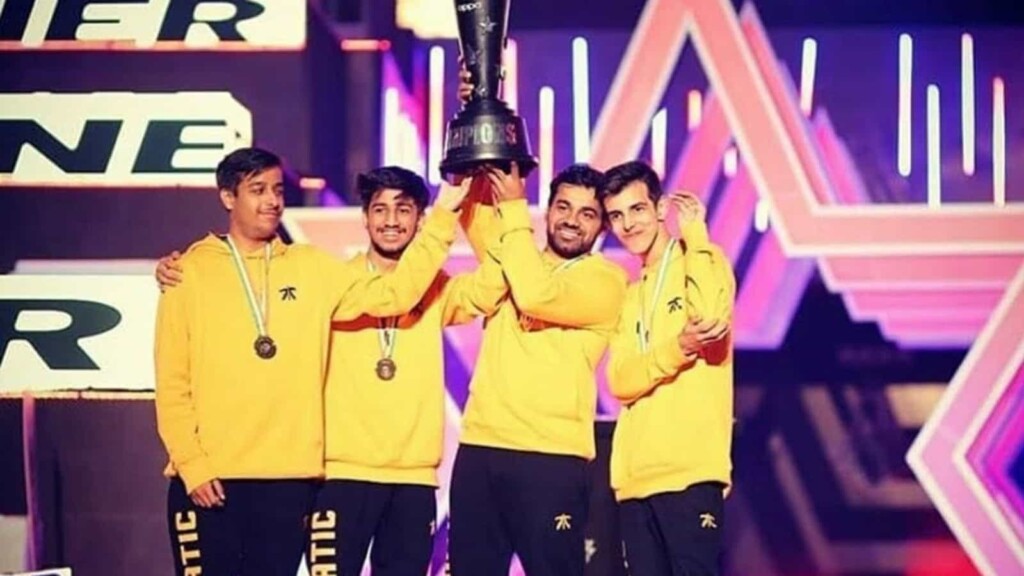 Owais live his parents at Mumbai, Maharashtra. He got really supportive family, specially father. When he was going through hard times his father stood beside him and supported him till the end.
Owais's Youtube
This talented esports player Joined youtube Joined 17 Mar 2015 but started taking youtube seriously after the launch of PUBG Mobile. As of now, he has 575K subscribers with 82,993,889 views on his Youtube Channel. He uploads his PUBG Mobile gameplay on his channel. Alongside Pubg Mobile, He also uploads gameplay of other Mobile titles like Call of Duty Mobile and many more. He is one of the first players who started playing Mobile games with Five fingers. He uploaded a tutorial with his controls layout and handcam on Youtube and that video really blew up. He also inspired sc0utOP to play with five fingers.
Owais's Instagram
Mohammed "Owais" Lakhani posts personal photos on his Instagram with his friends and family. Alongside that he also posts a lot of PUBG Mobile clips and clips of other games on his Instagram. As of now, He has 399k followers on his profile. He already posted more that 350 photos and videos on his Instagram.
Owais's Awards
Owais won many tournament but most memorable Tournament of Owais career are, PUBG Mobile India Series 2019 with Team SouL under Mortal's captaincy , PUBG Mobile Club Open – Spring Split: India with Team SouL, PUBG Mobile All Stars India 2019 with Fnatic Mobile where he led his team to that "Winner Winner Chicken Dinner". This was about team performance, Owais's personal performance was always on another level. Here is a list of his most memorable personal performances
| Team | Prize |
| --- | --- |
| PUBG Mobile Revival India Series | Top Fragger |
| Streamers Showdown | Team MVP |
| PUBG Mobile India Series 2020 | The Chosen One |
| Matrix Invitational Cup | Top Fragger |
| Qume Bitcoin Cup | Best IGL |
| OR Championship – Legends Rise 2020 | Kill Leader |
How much Fnatic pays Owais?
Owais used to be a part of Fnatic Mobile. Although the exact number was never disclosed but rumors are he used to get Rs. 2.5 – 5 Lakhs salary per month.
Which team Owais plays for now?
Owais is currently playing for Galaxy Racers.
Who is IGL of Fnatic?
FNCOwais used to be the IGL of Fnatic Mobile when he was part of Fnatic Mobile's PUBG Mobile roster.
What is Owais age?
Mohammed "Owais" Lakhani is 22 years old.
What is Owais's height?
Owais is 5 feet 8 inches feet tall.
What is Owais PUBG ID?
Owais's PUBG ID is 517485393.
What is Owais net worth?
Owais's net worth is around Rs. 20-30 lakhs.
This was all you needed to know about you favorite PUBG Mobile esports player Mohammed "Owais" Lakhani.
Also Read: Pokimane: Find out her Net Worth, Youtube, Twitch, Awards, Streaming Setup, and more.