Pakistan speedster Umar Gul announced his retirement from all forms of cricket on Friday. He took this decision after his domestic side, Balochistan was ruled out of the National T20 Cup by Southern Punjab. 
The 36-year old signed off with 47 Tests, 130 One Day Internationals (ODIs) and 60 Twenty20 Internationals (T20Is) to his name. Gul claimed 163, 179 and 85 wickets respectively in all three formats. 
After his retirement, Gull said, "It has been an honour to represent my club, city, province and country at various levels for two decades. I have thoroughly enjoyed my cricket, which has taught me the values of hard work, respect, commitment and determination. During this journey, I have had the pleasure of meeting numerous people who have helped and supported me in some way. I want to thank all those people as well as my teammates and peers for their support.
 He continued: "I owe a big thank you to the fans who supported me throughout my journey. They have been an inspiration, especially at times when the going was not great. Lastly, I thank my family for standing firmly behind me throughout my career and helping me to cherish my dreams of not only playing cricket but travelling across the country and globe."
Emotional send-off for Gul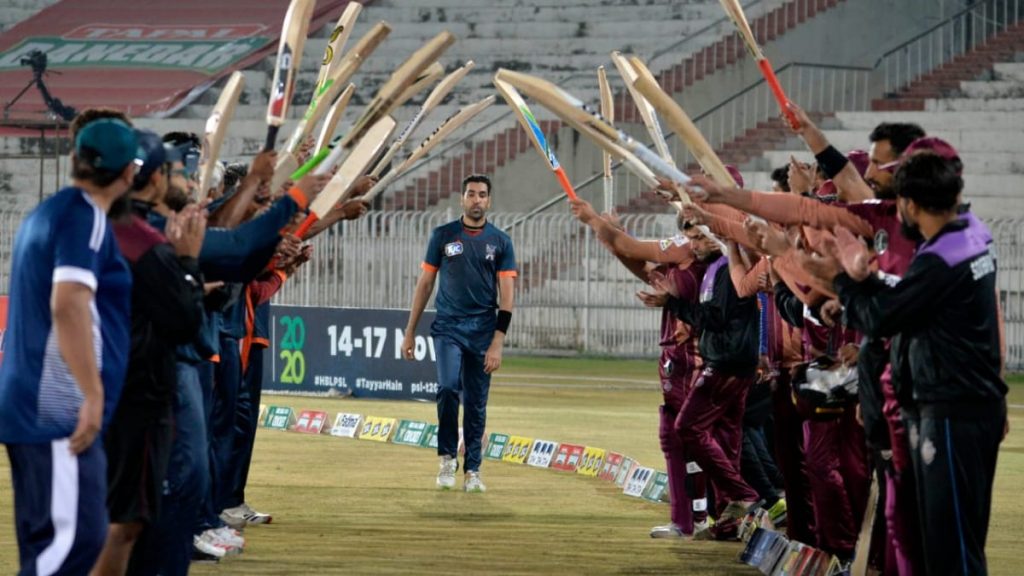 Umar Gul could not stop his tears while announcing his retirement after the match. The players of both sides gave him the 'guard of honour' as the veteran bowler hung his boots. Fans and cricket experts from all over also took notice of it and sent heartfelt wishes for his journey ahead.
"They have sacrificed a lot, while I too have missed their presence and company. I now look forward to spending valuable time with them, but it will be difficult to stay away from cricket and I now look forward to giving back to the sport and the country that has made me one of the most fortunate people on the planet," he added.
Also Read | IPL 2020: Lalit Yadav fancies IPL debut as injuries haunt Delhi Capitals