Sevilla midfielder Papu Gomez has opened up about his ambitions for the upcoming 2022 FIFA World Cup and how the Argentina football team wants to win the coveted prize for their star and main man Lionel Messi. Gomez hailed the former Barcelona icon for his services for the nation and wants to give him an opportunity to lay his hands on the World Cup title.
Messi has been a legend and icon for Argentina and has given his all for the nation in every tournament but has suffered heartbreaks on multiple occasions. He led Argentina in the finals of the 2014 World Cup, 2015 and 2016 Copa America but failed to win the trophy despite winning the golden boot in 2014 and 2015.
However, his trophy drought with the national team finally ended when he recently guided Albiceleste to Copa America 2021 title after defeating Brazil in the finals. Now, Papu Gomez, in a conversation with FIFA.com has labeled Messi as a gift for the Argentina football team and feels blessed to play alongside the legend.
"For us, he is number one and the main man. Messi makes us feel like an intimate part of his life. It's a gift, something we enjoy when we're with him. In terms of football, there are no more adjectives to describe him… Seeing him on a day-to-day basis, on different occasions, and in diverse situations is crazy."
"You try to learn from him, but it's very difficult to imitate a genius, as they possess special qualities and come along maybe once every 50 years. When you see him do his thing, sometimes you have to laugh, but what we enjoy most is being close to him – sharing many small things and details," said Papu Gomez.
Lionel Messi hasn't asked but wants to win the World Cup 2022, says Papu Gomez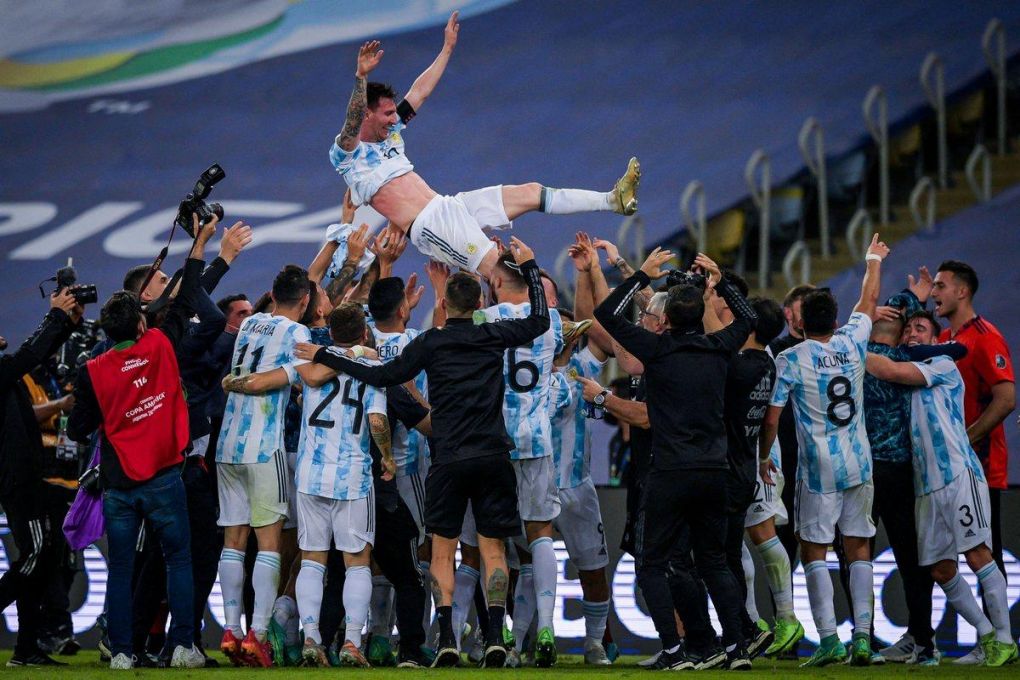 As mentioned earlier, Argentina's Copa America win was a sigh of relief for all the players and management especially Lionel Messi, who waited for years to win an international title. Gomez believes that Argentina are confident coming into the World Cup and are eager to perform well at the mega event.
"He already came very close to winning it, within one game… It's going to be a different World Cup: a November one and maybe his last due to his age. Also, Argentina will go into it in good shape and enjoying a nice moment, with the weight lifted from us thanks to the Copa America title."
He further added that all the members of the team want Messi to win the World Cup and will do their best to make that happen. "All Argentinians, as well as his teammates, want to help him, and we want to give him the opportunity to win the World Cup. He hasn't asked us for anything, but we know it," added Gomez.
ALSO READ| Twitter Reacts to Steven Gerrard's appointment as Aston Villa manager