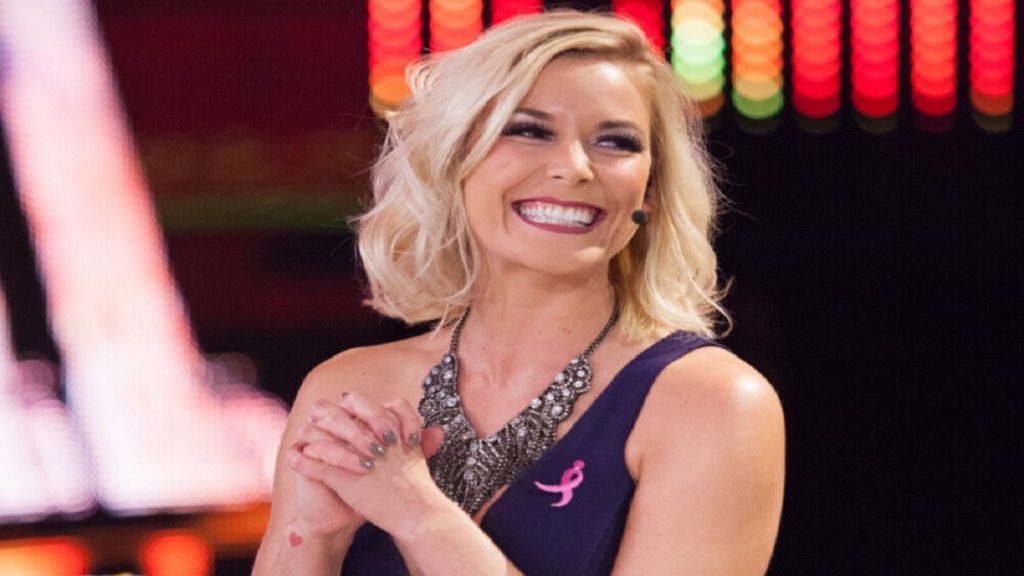 The disagreements between Kayla Braxton and Paul Heyman have been leading to some hilarious segments on WWE. The duo has been having in-character arguments on WWE's Talking Smack.
Talking Smack airs after WWE's Smackdown on Friday nights. On a recent episode of Talking Smack, Paul Heyman threatened to replace Kayla Braxton with Renee Young. Young was the original host of Talking Smack.
Renee Young's stint at Talking Smack lasted from August 2016 to July 2017. In August 2020, Braxton was given the role of the host on the show. Now the show is co-hosted by New Day member, Xavier Woods.
Heyman co-hosts Talking Smack with Braxton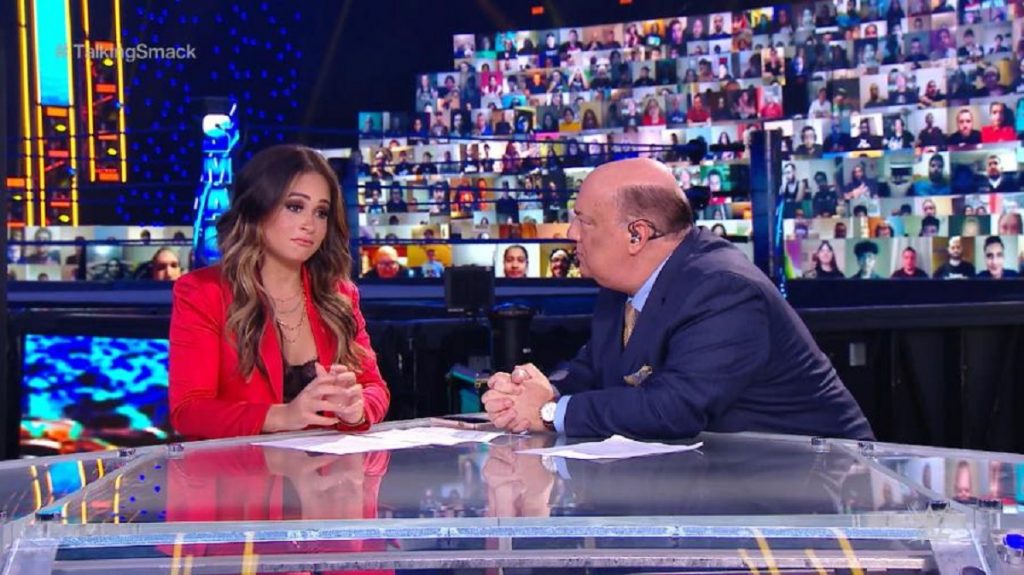 Heyman, replaced Woods in November, 2020. His role on the show primarily has been to make fun of the questions asked by Braxton. Kayla retorted by mentioning that it is her show, and she does not want anymore arguing on the show.
"I'm not doing this with you this week. We have a show to host. I'm not doing this. I'm not doing this. This is my show. I believe I was on this show before you were on this show, so we're not doing this this week. Host, co-host."
Heyman's response to this comment was a funny remark. He threatened Braxton that he would replace Braxton with the original host if the show, Renee Young.
"I'm gonna get Renee Young on the phone and see…Really, Kayla, here's some free counsel for you: Take the tone out out of your damn voice with me."
The latest episode of Smackdown had Jey Uso as a guest. Heyman and Uso spent most part of the interview, questioning Braxton's line of questions.
Also Read: Bronson Reed eyes the WWE NXT Championship