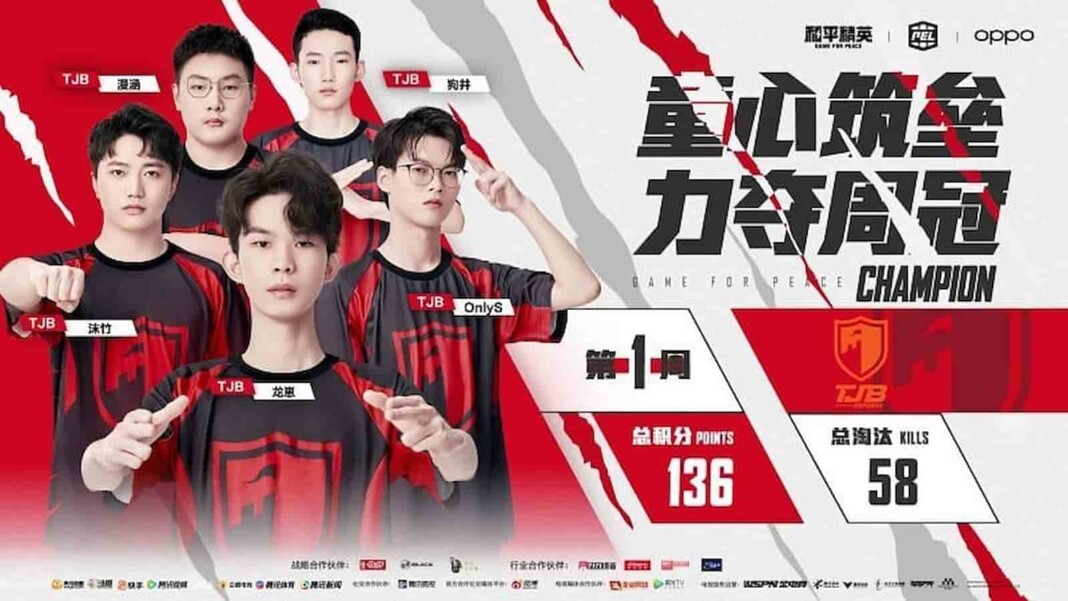 PEL 2021 Season 2 Week 2 is around the corner. The is the elite tournament of the professional league of Game for Peace which is a Chinese rebrand of PUBG Mobile. In this 5 week, long competition best 20 teams of China will be competing for a massive prize pool of ¥15,000,000 CNY ( Approx USD 2,315,208).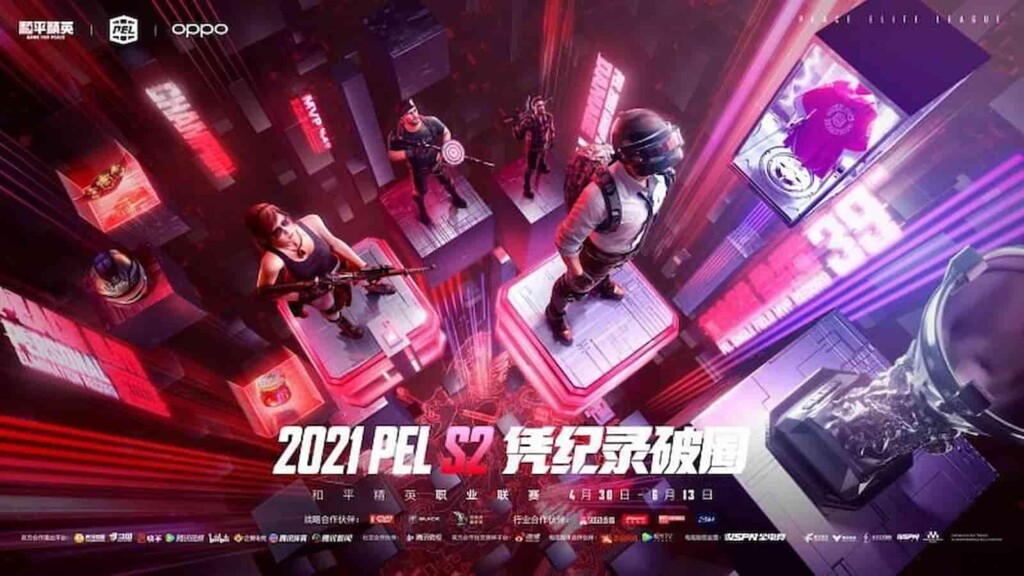 PEL 2021 Season 2 Week 1 Overview
From 30th April and will end on 6th June 20 teams battled each other and the best 15 teams qualified for week 2 of this event. TJB came out as the champion of the first week of the PEL 2021 S2. They earned themselves 1,000,000 Yuan ($154,000) in prize money. LGD Suki was the top fragger of the week with 25 frags.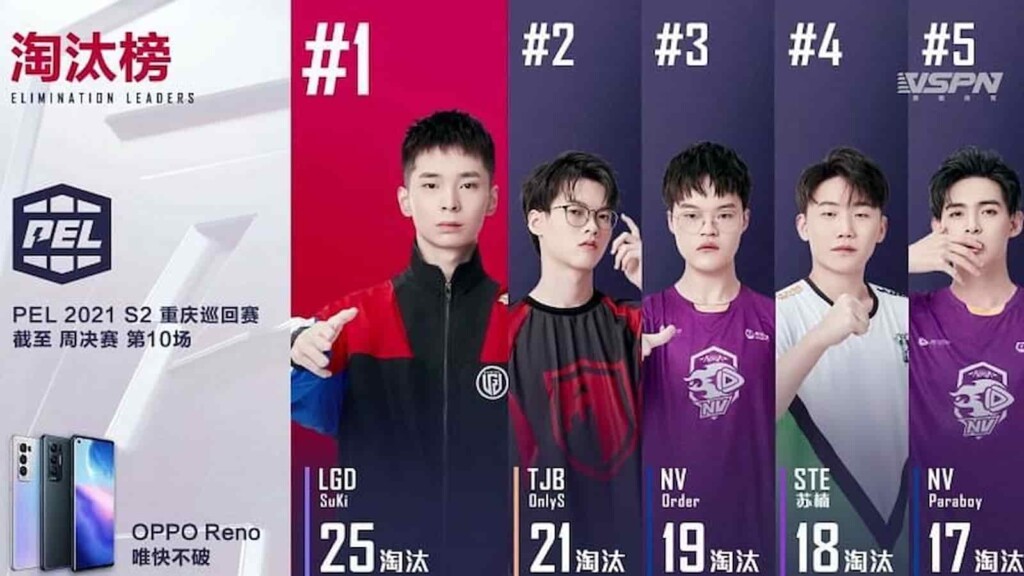 PEL 2021 Season 2 Week 2 Teams
Results of Day 1
1. TJB
2. LGD
3. Nova XQF
4. Six Two Eight (STE)
5. DKG
6. Team SMG
7. TEC
8. Team Weibo
9. Show Time
10. Team Game
11. Q9
12. Royal Never Give Up (RNG)
13. Tianba
14. Four Angry Men
15. ACT Gaming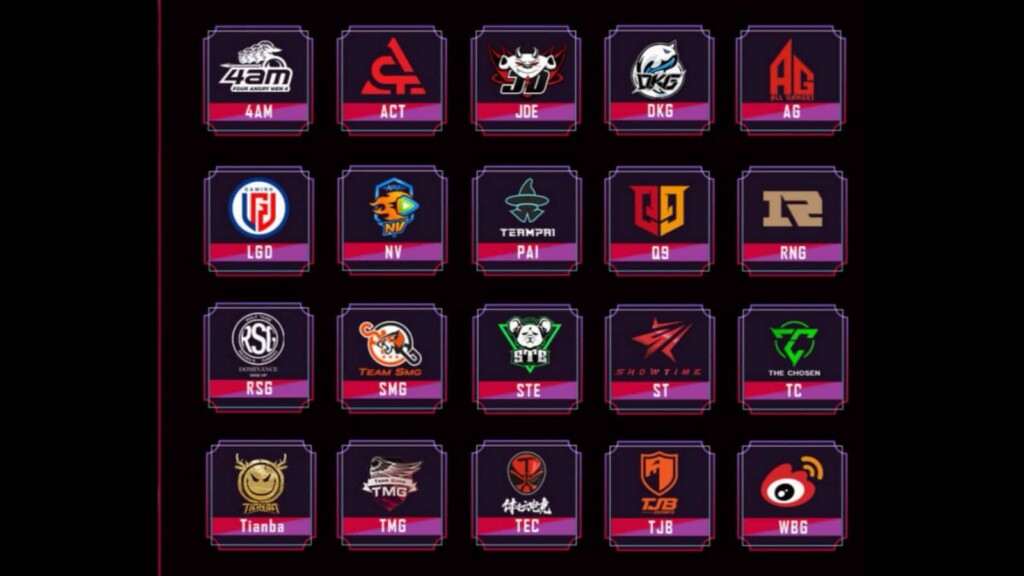 PEL 2021 Season 2 Week 2 Schedule
On May 14th, Friday(Day 2) bottom 10 teams from the above list and the bottom 5 teams from week 1 will compete for 10 spots in the final.
On May 15th Saturday and 16th Sunday top five from Day 1 and ten qualified teams from Day 2 will fight each other in the Battleground for a total of 1 million Yuan in prize money.
PEL 2021 Season 2 Week 2 map schedule
Miramar: FPP
Miramar: FPP
Sanhok: FPP
Erangel: FPP
Erangel: FPP
PEL 2021 Season 2 Prizes:
1st Place – ¥2,000,000
2nd Place – ¥1,000,000
3rd Place – ¥500,000
4th Place – ¥300,000
5th Place – ¥200,000
6th Place – ¥160,000
7th Place – ¥140,000
8th Place – ¥120,000
9th Place – ¥100,000
10th Place – ¥80,000
11th Place – ¥60,000
12th Place – ¥40,000
Regular Season's MVP  Award – ¥200,000
Final's MVP Award – ¥200,000
Best Rookie (New Player ) Award – ¥100,000
Watch PEL 2021 Season 2 week 2
Matches will be live-streamed exclusively on Chinese streaming platforms. You can watch them on PEL Official  Website, Huya, Douyu
Also Read: PUBG Mobile PEL 2021 Season 2: Teams, schedule, format and more