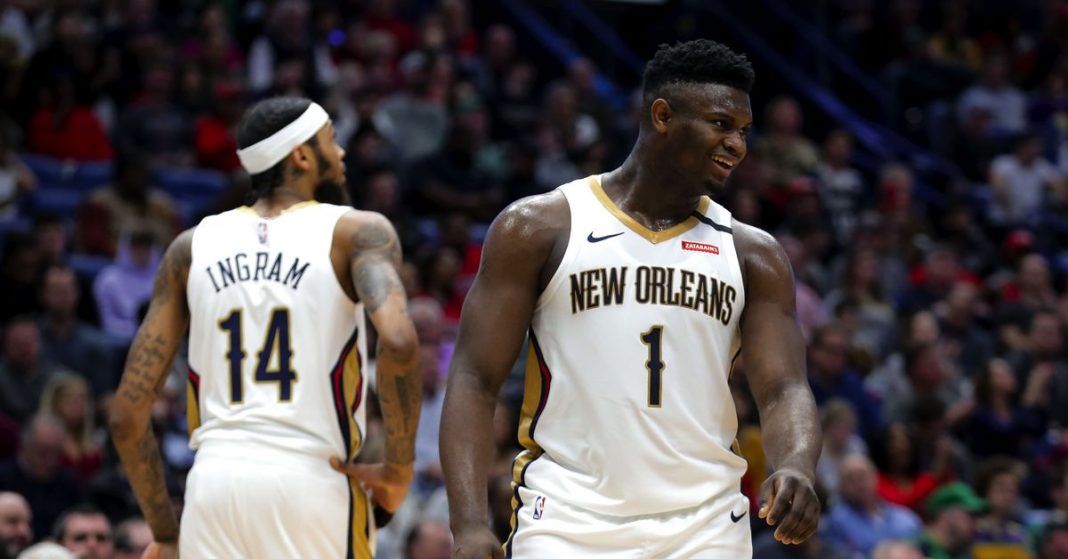 The domination of the New Orleans Pelicans was surely on display when Zion Williamson, Lonzo Ball and Brandon Ingram combined for more than 60 points before the start of the 4th quarter against the LA Clippers. Zion Williamson scored 27 points, while Brandon Ingram registered 23 points against his name and Lonzo Ball added 20.
Williamson bullied the Clippers near the basket, exploding forcefully to the hoop on dribble drives or in transition for layups amidst crowds of hapless defenders, or for rim-rattling dunks. That left the Los Angeles Clippers scrambling defensively while the Pelicans piled up points in a second straight lopsided victory.
Zion Williamson and Brandon Ingram lead New Orleans Pelicans against LA Clippers
"We were on the attack," Pelicans coach Stan Van Gundy said. "And then because we had made some shots, I think, Zion got room to go to the basket and we know if he gets room to go to the basket, I mean, you're not going to stop it."
Lonzo Ball hit five 3s and finished with 20 points for New Orleans, which shot an NBA season-high 65.4%. Hayes highlighted his season-high 17 points with a tomahawk dunk in which he virtually jumped over Clippers guard Reggie Jackson before slamming the ball down off Jackson's head.
Talking about the LA Clippers players in particular now, Kawhi Leonard scored 23 and Jackson 18 for the Clippers. The team were without usual starting guard Patrick Beverley because of his recent right knee injury. Trailing 110-83 after first three quarters only.
"They were more physical than us. They were tougher than us, and we saw the results," LA Clippers' Head Coach Tyronn Lue said. "We've got to be more physical, have a defensive mindset to start every game. They got off to a very easy first quarter, and then it was just an easy game for them."
Also Read: Boston Celtics hands over Houston Rockets their 16th straight loss