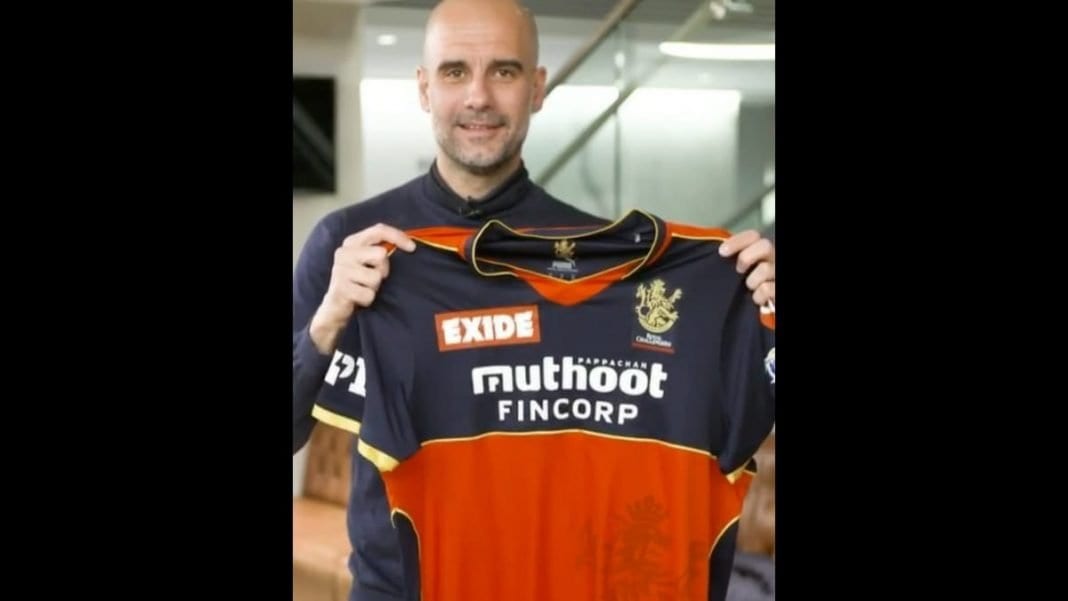 Royal Challengers Bangalore (RCB) are on a roll in the 2021 edition of the Indian Premier League (IPL). They currently sit atop the points table and are on a four-match winning streak. The Virat Kohli-led side has never won the tournament before, but with such a perfect start to the tournament, it does seem like a place in the playoffs is all but assured and they might as well be contenders to win the title.
RCB has received support from various quarters of the world this year and in the previous seasons as well. Athletics icon Usain Bolt sent his message of support by posting with a RCB jersey, as has England and Tottenham Hotspur footballer Harry Kane in the past. The latest to do so is the manager of English football club Manchester City and former Spanish international footballer, Pep Guardiola.
Pep Guardiola thanks 'friend' Virat Kohli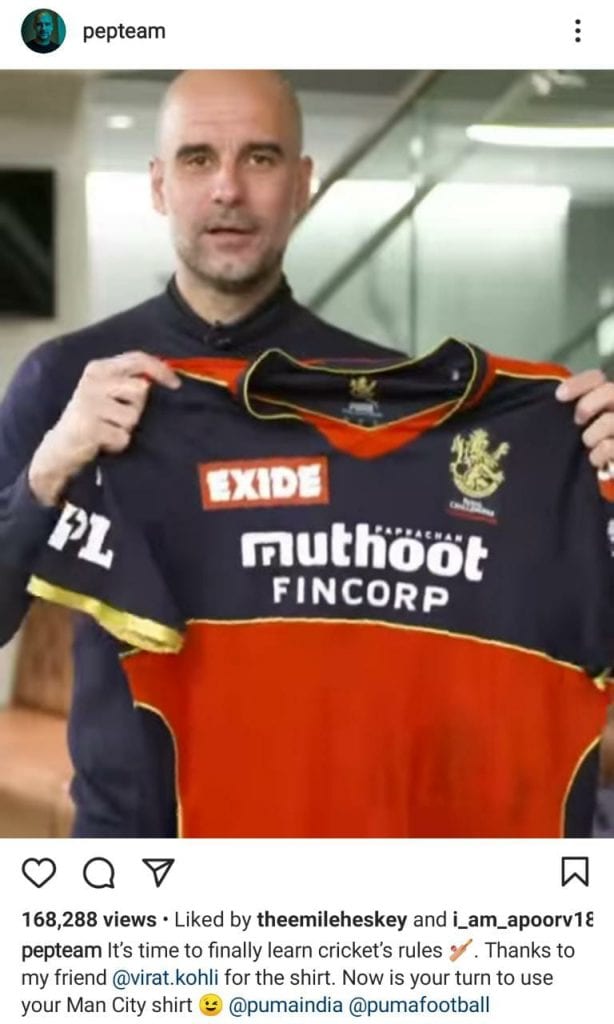 Pep Guardiola took to Instagram today to pose for a picture with an RCB jersey gifted to him by skipper Virat Kohli. He captioned the post, "It's time to finally learn cricket's rules. Thanks to my friend Virat Kohli for the shirt. Now is your turn to use your Man City shirt @pumaindia @pumafootball." This post has now gone viral on social media with fans of Kohli and Guardiola sharing it around.
It is noteworthy that Kohli and Guardiola had earlier had a chat on Instagram where Guardiola had said, "Maybe if we are together you can explain to me the rules of cricket. Oh my God, it is the most difficult complicated game. It must be an attractive sport in some way but you need to understand it. Next time we have to watch a football and cricket game together. I want to learn your game and promise me it's going to happen."
RCB play their next IPL match against Chennai Super Kings on Sunday.
Also Read: IPL 2021: "Such humble, down to earth people" – Mohammed Azharuddeen posts a picture with Virat Kohli and Anushka Sharma
Also Read: IPL 2021: WATCH – Virat Kohli dedicates his half-century to daughter Vamika