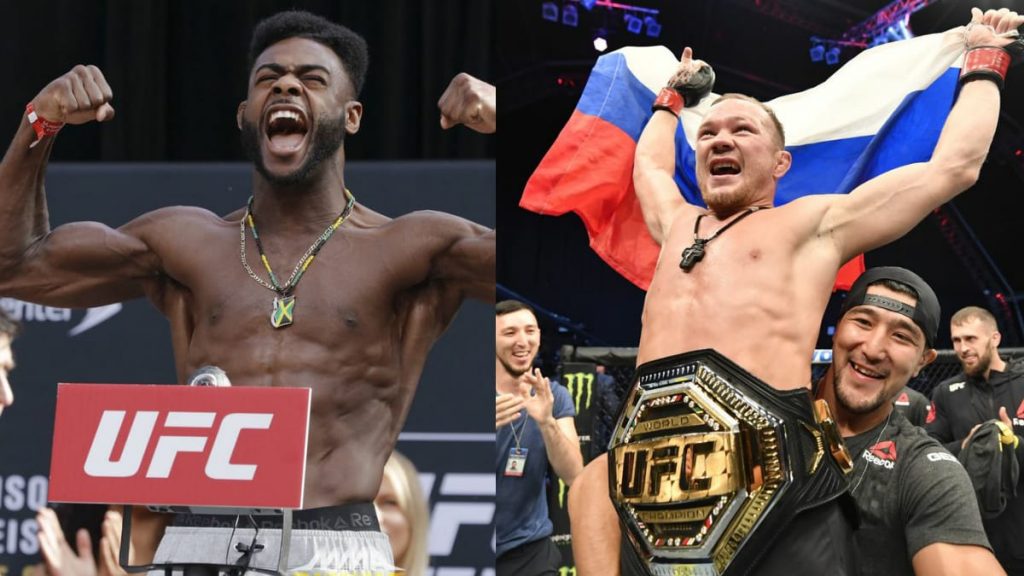 Petr Yan will be defending his UFC bantamweight title for the first time, come the 6th of March. The Russian takes on number 1 ranked bantamweight contender Aljamain Sterling. Yan's path to the bantamweight title would have been different, had Henry Cejudo not retired and eventually vacated the bantamweight title. Cejudo retired, and here is Yan, right in the spotlight.
Speaking in an interview with Ariel Helwani of ESPN MMA, Petr Yan revealed that he knew what his opponent Aljamain Sterling's plans were. Speaking about it with a tinge of humour the Russian claimed that Sterling would only either takedown or keep running away.
'He want only do submission, yeah?'
Petr Yan was quoted as saying, "Aljo have gameplan. He want only do submission, yeah? Only do takedown, he talk about 'I do will takedown, it's so easy for me.' It's no good. When you have one gameplan, after that he have two gameplan. One gameplan, he get takedown. And second gameplan, he will run. It's gameplan mouse, yeah?"
Petr Yan is coming off a victory against veteran Jose Aldo at UFC 251. He won the match via TKO in the fifth round, thereby claiming the vacant UFC Bantamweight title. With an unbeaten record in the UFC (7-0), he has just been defeated once in his professional MMA career (15-1).
His opponent Aljamain Sterling, on the other hand, is coming off a stunning victory over the highly talented Cory Sandhagen, beating him via submission in only the first round of their fight at UFC 250. He is currently on a 5 match win streak and will be looking forward to making it 6, come the 6th!
Also Read : 'Where's Nicholas Diaz at?' – Dan Hardy calls out Nick Diaz for a possible comeback fight