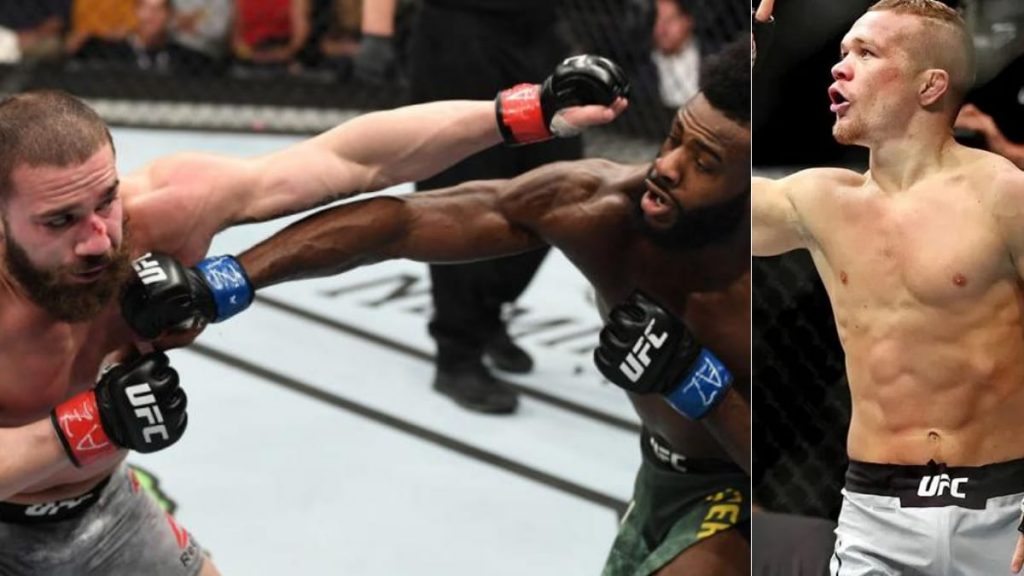 Petr" NO MERCY " Yan (15-1-0) hold an Impressive finish over Jose Aldo back, when they faced each other on UFC 251. A possible Title matchup is said to be in card as quoted by Dana White at the post-fight press conference of ESPN 15 when asked if the New York native Aljamin Sterling (19-3-0) would get the next crack at the 135-pound championship .
However things got heated on twitter between Petr Yan and Top Bantamweight contender and possible title challanger Aljamin Sterling . Aljamin Sterling calls out Yan right after Sandhagan finishes Moraes saying , "Hey Dana White, I'm waiting for your chicken in December. Give me your chicken or coming for dat 🍑! #PAUSE!"
Things didn't got well with the The Champion Peter Yan who holds a impressive win streak over the Likes of Jose aldo and Uriah Faber , responds to The Funkmaster on Twitter callout saying, "I'm waiting for you di*****ad (explicit) . You will be held accountable for every word you said."
Will Aljamin Sterling be the Next Match up for Petr Yan ?
The Bantamweight division is getting hyped up , getting a new champion after Henry cejudo vacated His Belt after defending his belt over Dominick Cruz . All the odds says that Aljamin would probably facing Peter Yan for the belt . Even Triple C seems to indicate that he'll be back in the Mix . However the possible Matchmaking is said to be in Works but nothing seems to be Yet- confirmed.
But with Moraes losing to Sandhagen whom Sterling beat in UFC 250 bantamweight bout . Even Cory Sandhagen said that he's Eyeing for the belt .
Though everything seems Unclear but We are yet to see the Russian defend his belt after his win over Jose Aldo. However, Sterling will be a different challenge that everyone would look forward to.
Also Read: Derek Brunson and Darren Till have a go at each other on Twitter