The multiple division women's boxing champion, Claressa Shields entered the Octagon for the second fight of her MMA career to face Abigail Montes in PFL 10. Shields and Montes went toe to toe against each and in the end, Abigail Montes won this fight via a split decision of the judges.
This loss came as the first loss of Claressa Shields MMA career as she holds an undefeated record 11-0 in boxing and now her professional MMA record is 1-1 after PFL 10.
As soon as the fight ends, Jake Paul didn't take much time to fire shots at Claressa Shields. Paul tweeted, "The truth hurts but it's necessary. Claressa Shields is a loser. In MMA, and even more so with her prima donna attitude. The fake always gets exposed. Losses come when anger and hate take over. Just ask Rousey and McGregor."
"She spent more time berating Jake Paul than learning Jiu-Jitsu. She's never been a big draw and unfortunately for her, she never will be. Amanda Serrano (the GWOAT) though, has 30 KOs in 42 fights. 2-0 in MMA, both wins by submission. Congrats Abigail Montes on the win."
Jake Paul tweeted this in return for Claressa Shields's response to fight on the undercard of Paul in future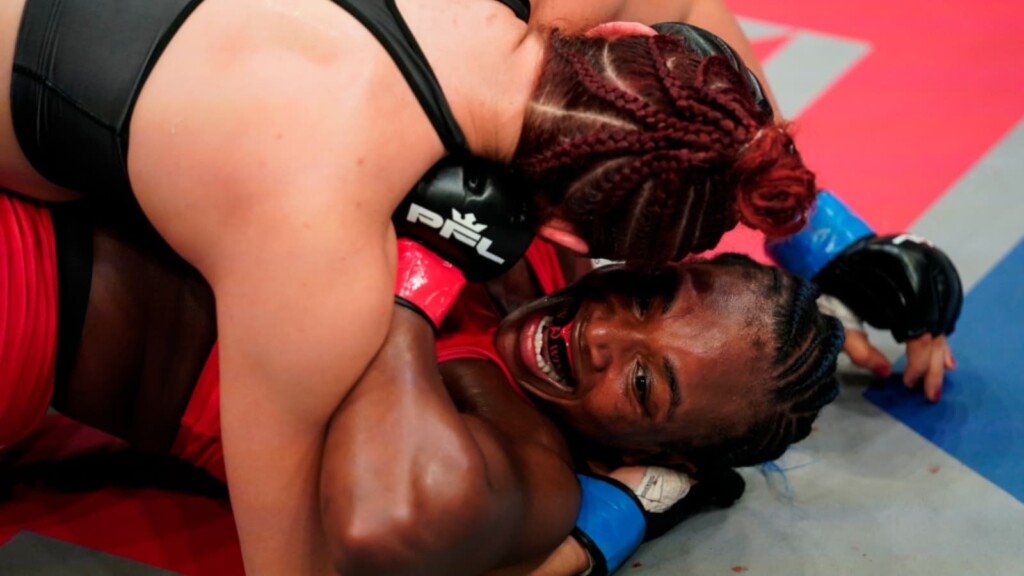 Claressa Shields was asked in the press conference before her fight that is she wanted to fight on Jake Paul headlined fight card in the future, replying to which she ripped Paul with a stiff reply which says,
"Don't ever disrespect me. I would never fight on the undercard of Jake Paul." She also compared her and Paul's boxing record saying he only fought against washed-up fighters as compared to world champions against whom Shields fought.
It appears Jake Paul had the last laugh in this case as Claressa Shields now holds an L in her combat sports career and Paul is still undefeated.
Also Read: "I literally earned my spot and never was given an opportunity," Shields lashes out at Jake Paul.