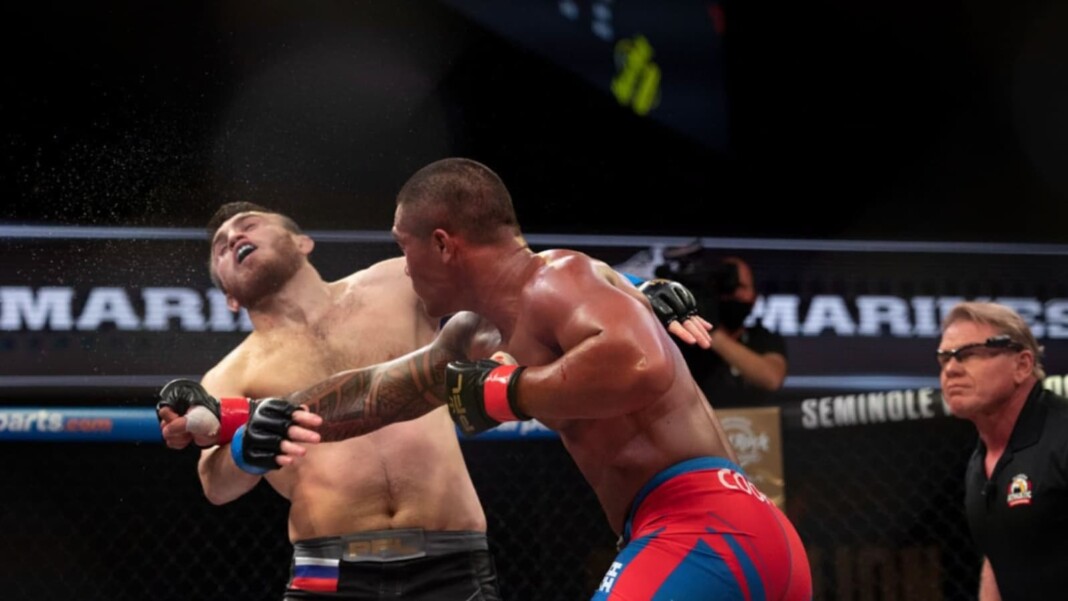 It's official, Ray Cooper III is a real deal and probably that fighter who other promotions eye out for the moment one becomes a free agent. Cooper knocked out Magomed Magomedkerimov with a devastating overhand right to win the PFL 2021 Welterweight Championship in the season finals and also defend himself as the 2019 PFL Welterweight Champion.
Cooper made his name known just earlier this year in August when he defeated former UFC title challenger and former Bellator MMA Welterweight Champion Rory McDonald. Cooper is now on a 6 fight win streak advancing his overall record to 23 wins, 7 losses and 1 draw. His opponent Magomedkerimov was on an unstoppable 13-fight win streak, including a win over Cooper long ago in their first fight.
Ray Cooper III vs Magomed Magomedkerimov round by round analysis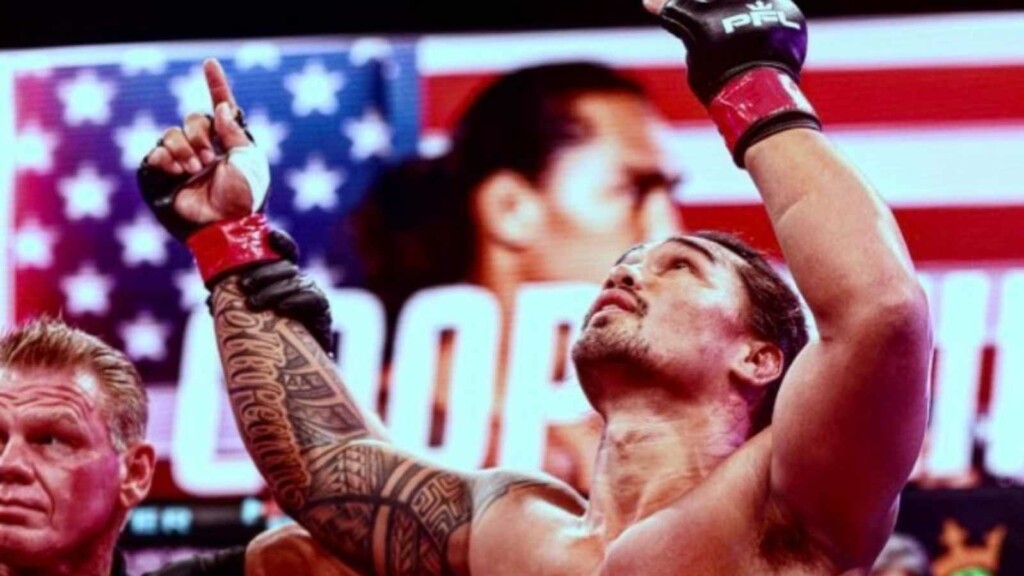 Ray Cooper III comes at as the underdog going into the fight despite being the welterweight champion of 2019. This is because Magomed has not lost since 2015.
In the first round, Magomed lands heavy leg kicks before being separated by the referee for an accidental low kick. On getting back to centre, Cooper lands some heavy shots but is shut down by Magomed's clinch and body lock that finally gets the latter a takedown too. After no action, the referee gets the fight back on track, a series of counter and miss shows both fighters being reasonably very cautious. Magomed takes an edge in this round.
The second round begins with Magomed striking and stopped by Cooper's clinch this time. Cooper tries to secure a takedown of his own but gets one only when he slams Magomed around the cage side. Cooper throws several short strikes while Magomed tries to go for submission attempts with every postural change but gives up eventually. Cooper keeps his pressure dominant over Magomed on the ground. This round gets in Cooper's favour.
The third round is where the finish gets done by Cooper, in a brief exchange where Magomed looks tired, he throws a lazy uppercut that is returned with a powerful overhand right that rocks him. Cooper goes for another overhand right with the same power and this one shuts off Magomed's lights out, taking the power away from Magomed's legs to sustain himself.
Bizarre Twitter reactions to Ray Cooper III knocking out Magomed Magomedkerimov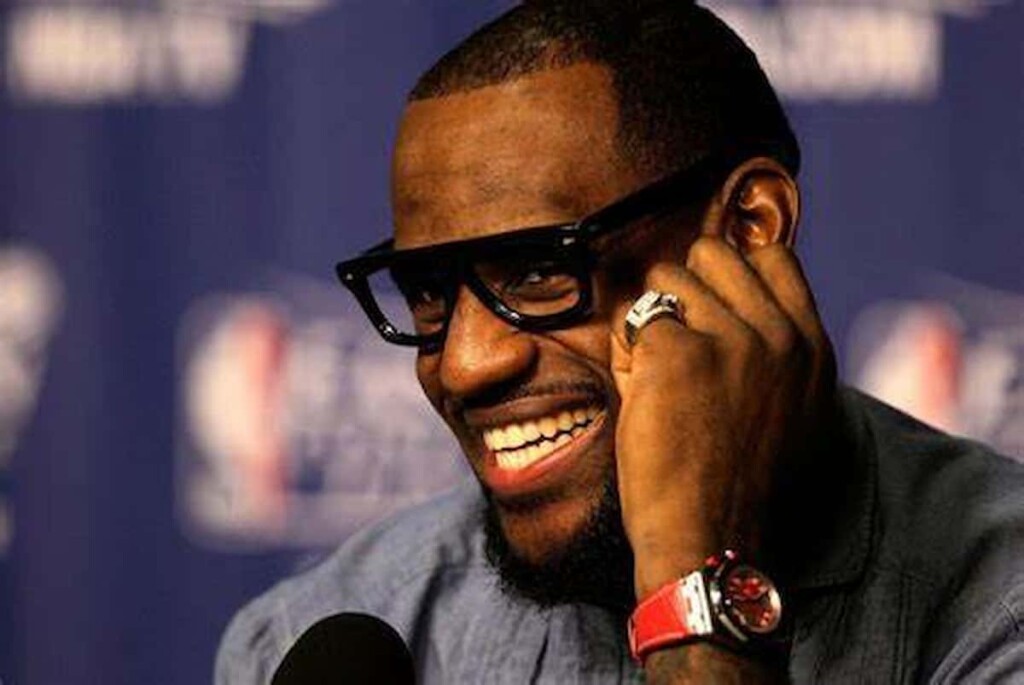 The reactions to Ray Cooper III amazing knockout are priceless and you don't wanna miss these famous names taking note of "Brada Boy's" performance. UFC Welterweight Michael Chiesa goes "WOOOWWWWWWW what a stellar KO from Cooper."
Fellow Hawaiian and UFC featherweight Max Holloway is in all praise of his native fighter, he said "Braddah boy right hand is like thanos with the infinity stones. Congrats Hawaiian. #PFLChampionships"
The reactions to Cooper's finish are abroad MMA, NBA legend LeBron James expresses his shock! "My goodness Young Bull! With the left too."
Famous sports journalist Ariel Helwani reports the finish as well as his reaction tweeting "Holy smokes Ray Cooper!! What a crazy win!!!"
Current UFC Welterweight Champion Kamaru Usman said "Woow what a comeback finish #PFLChampionships"
Also Read: "He ran away, he's had this injury for like 10 years," Petr Yan on UFC champion Aljamain Sterling ahead of fighting for the interim title at UFC 267