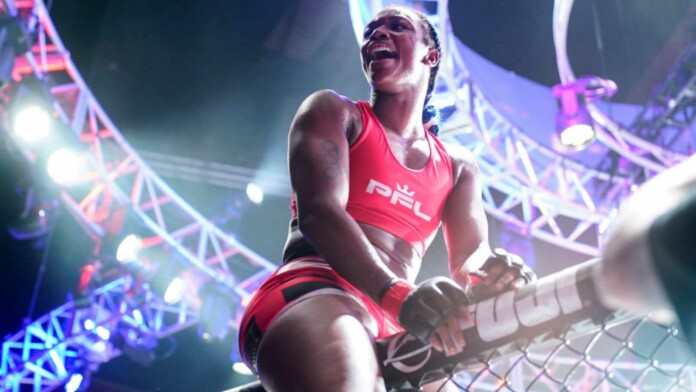 Claressa Shields, a multi-weight class boxing legend decided to do the unbelievable and step into the MMA ring. She successfully won her first bout against Brittney Elkin at PFL 4.
Claressa Shields took on Brittney Elkin at PFL 4 in her first MMA bout. She looked dominant in the fight and was enthralled with the win. A powerful right hand from the legend forced Elkin to change levels and go for the takedown. As she attempted for it, Claressa stopped her from doing so and decided to unload a flurry of punches that led to a TKO stoppage at 1:44 in the third round. Only 7 months of training in the sport of MMA under legendary coaches Greg Jackson and Mike Winkeljohn made her achieve a new level of greatness.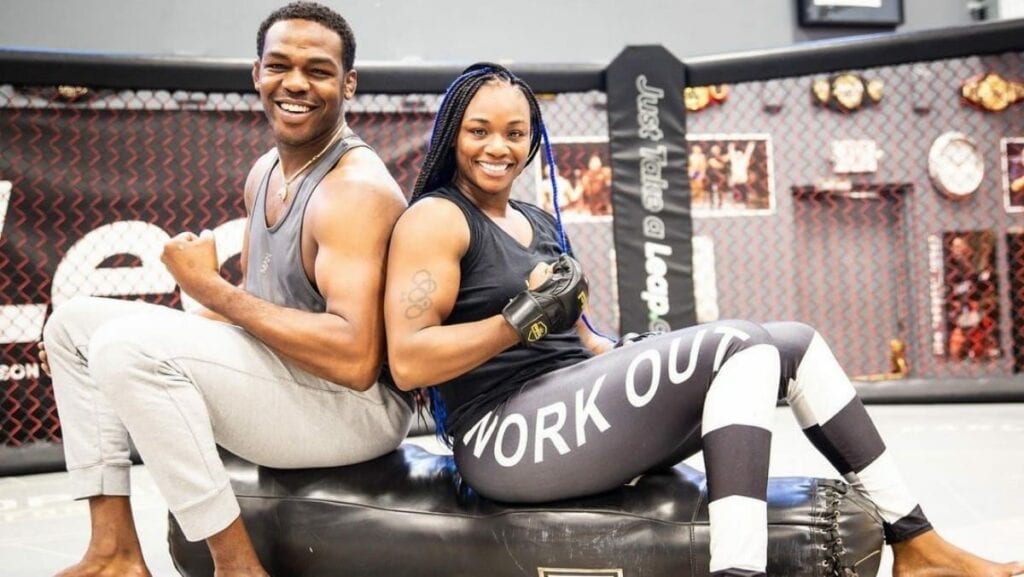 She has trained with the likes of legendary MMA fighters, Holly Holm and Jon Jones at the gym and has worked really hard. MMA superstar Conor McGregor rooting for Shields prior to the debut. Though Claressa was successful with her debut, it did show signs of inexperience as Elkin had the legend in dangerous positions on the ground. There is no need to comment on the standup game of Claressa given her experience.
"I feel like I am dreaming," Claressa Shields exclaims after win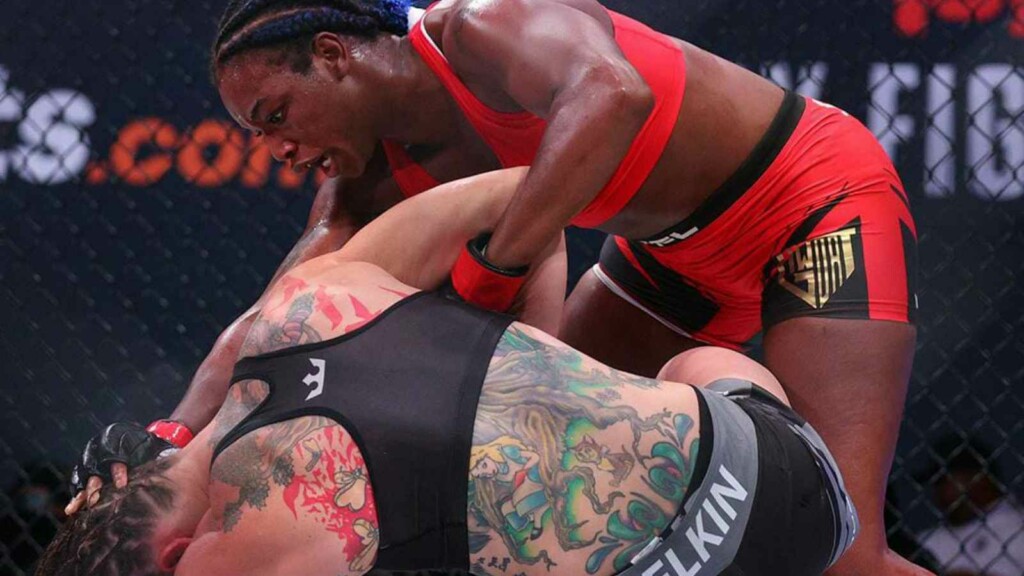 Shields was very pumped and thrilled about her first victory in PFL. "I feel like I am dreaming," Shields said afterward. "This is crazy." Elkin wasn't too far behind in the fight as she had Claressa on her back for most part of the first two rounds. A lot of short punches but nothing that really rocked the MMA debutant.
"She had me on the ground, but she never hurt me," Shields said. "When that third round came, I said to myself, I'm going to dog her. … I am not going to lose this fight. I just had a never quit attitude every round. Never give up, that's what I told myself," Claressa exclaimed after the fight. This is a huge confidence boost for the champ and we can see great things from her.
Results: Claressa Shields def. Brittney Elkin via TKO (strikes) – Round 3, 1:44
Also read: "If it is a war, I'm ready for it," Claressa Shields is ready to go all-out in her MMA debut