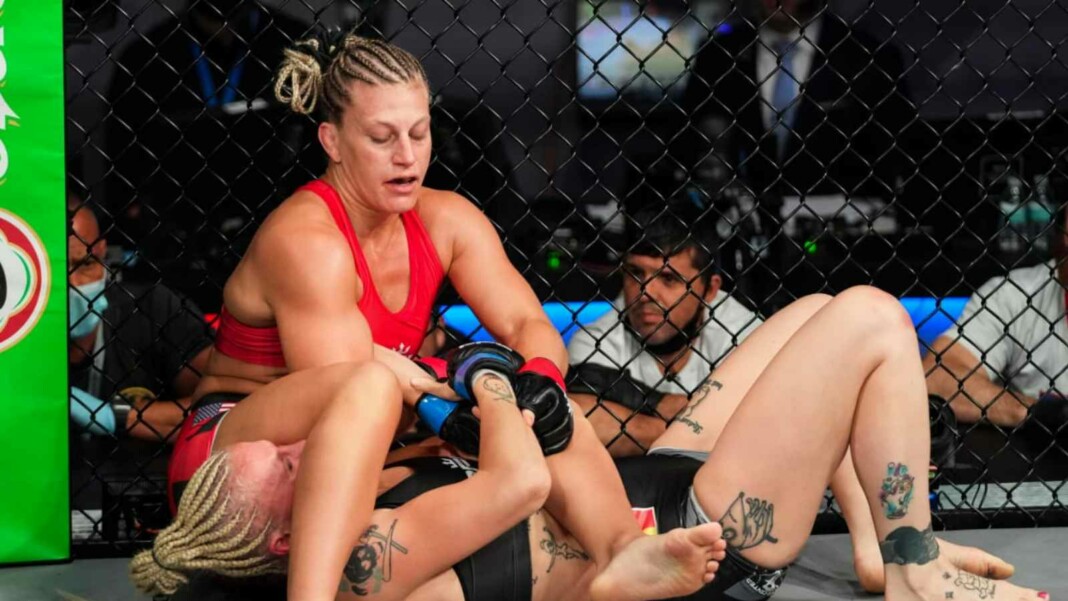 The two times Olympic Judo gold medalist, Kayla Harrison once again showed his dominance in the lightweight tournament of Professional Fighting League (PFL). After winning her last fight against Mariana Morais, by a first-round TKO at PFL 3, Harrison steamrolled the long-time MMA veteran Cindy Dandois in this fight.
After dominating her throughout the first round, Harrison ended Dandois by an armbar submission. With this win, she entered the No. 2 seed of PFL's women's lightweight playoffs. In the post-fight press conference, Harrison says,
"I'm so far ahead of all these girls, Since I was eight years old I've been dropping people on their head. I conquered the judo world, which no American was ever able to do, and now I'm here to conquer the MMA world. This is the 'Game of Thrones' and I'm going to be the queen."
The former UFC Lightweight champion, Anthony Pettis faced one more loss in the co-main event of PFL 6 and dropped down to a record of 0-2 in his new promotion.
Anthony Pettis faced Raush Manfio and faced a controversial split decision at the end. Pettis and Manfio had two really close opening rounds of the fight, with Pettis landing some important significant strikes.
But in the third round of the fight Raush Manfio dropped Anthony Pettis twice, once by a barge of punches and second with a flying knee. This turned the result of the fight in his favor and Pettis excited the PFL Lightweight tournament with this loss. Here are the rest of the results.
PFL 6 Results: Main Card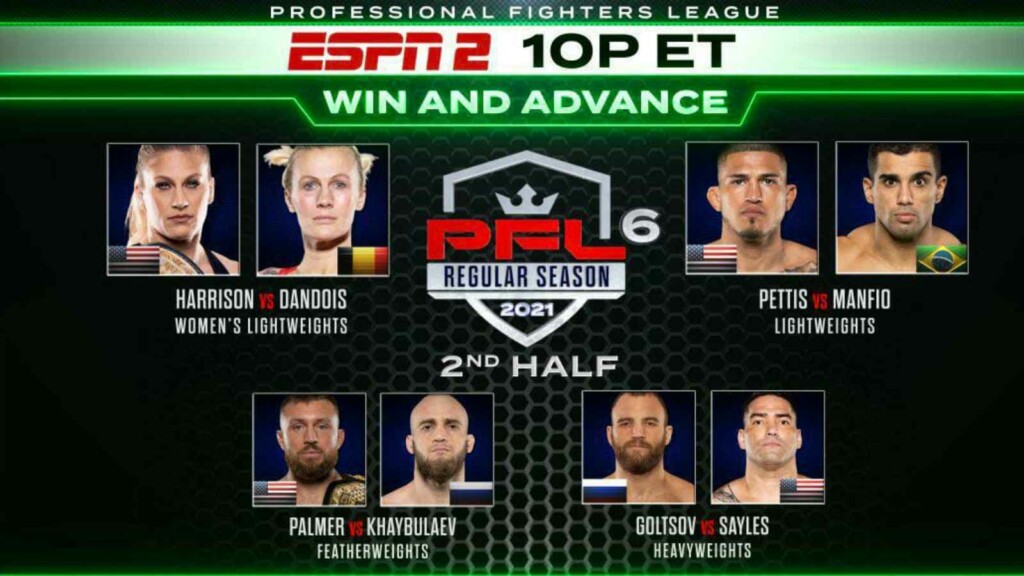 Kayla Harrison def. Cindy Dandois via Submission (Armbar) (Round 1,4:44)
Raush Manfio def. Anthony Pettis via Split Decision (29-28, 28-29, 29-28)
Movlid Khaybulaev def. Lance Palmer via Unanimous Decision (29-28, 29-28, 29-28)
Denis Goltsov def. Brandon Sayles via TKO (punches) (Round 3, 1:24)
PFL 6 Results: Preliminary Card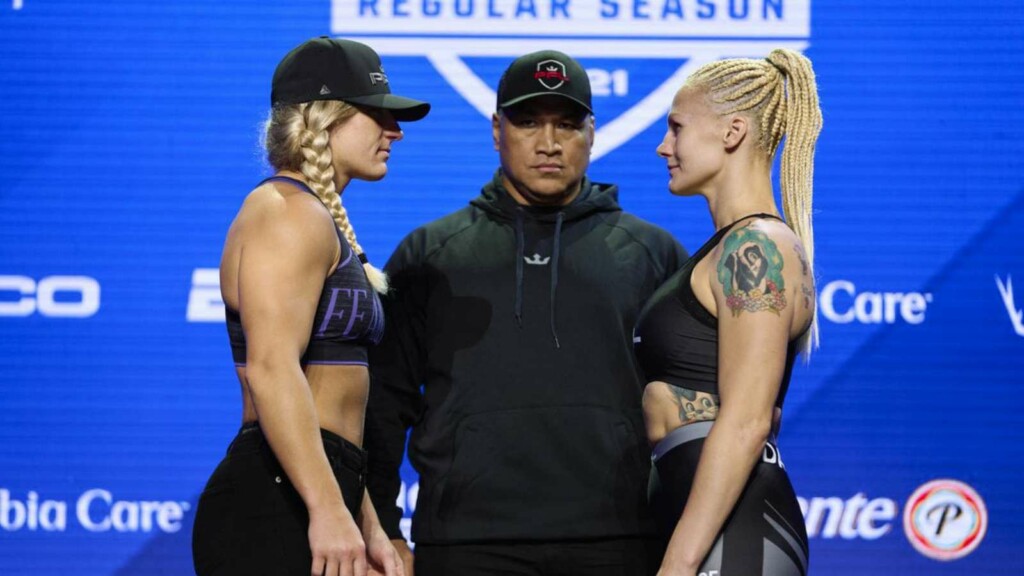 Bruno Cappelozza def. Muhammed Dereese via KO (Punches and Head Kick) (Round 1, 2:21)
Larissa Pacheco def. Olena Kolesnyk via KO (Punches) (Round 1, 4:48)
Ante Delija def. Chandler Cole via TKO (Punches) (Round 1, 4:39)
Genah Fabian def. Julija Pajic via TKO (Kick and Punches) (Round 2, 4:16)
Renan Ferreira def. Carl Seumanutafa via Unanimous Decision (30-26, 30-26, 30-26)
Taylor Guardado def. Laura Sanchez via Unanimous Decision (30-27, 30-27, 30-27)
Mariana Morais def. Kaitlin Young via Split decision (30-27, 28-29, 29-28)
Jamelle Jones def. Klidson Abreu via KO (Punches) (Round 1, 1:43)
Also Read: "I'm ready to face the best in the world," Kayla Harrison fires back at Dana White after he claimed she isn't ready to compete in the UFC.