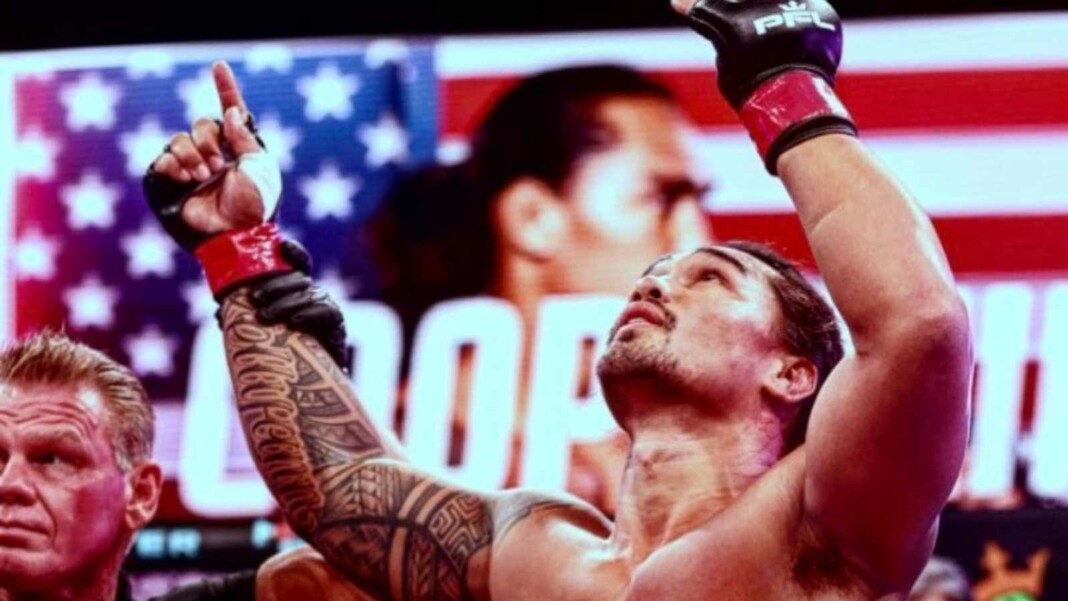 The PFL 7 or PFL 2021 playoffs take place on August 14th. The main event features the welterweight semi-final of Rory MacDonald vs Ray Cooper III.
The event is hosting the semi-finals of the lightweight and welterweight divisions. PFL 7 takes place at the Seminole Hard Rock Hotel and Casino in Hollywood, Fla. Fans can watch the main card on ESPN 2 and also on ESPN+ for live streaming. The event is headlined by an amazing matchup between Ray Cooper III and Rory MacDonald. These battle interests people outside the PFL fanbase too given Rory is a prolific fighter who was the former Bellator champion and also a UFC welterweight contender. As far as Cooper is a 2019 champion and also the finalist of 2018.
Ray Cooper III defeats Rory MacDonald at PFL 7 playoffs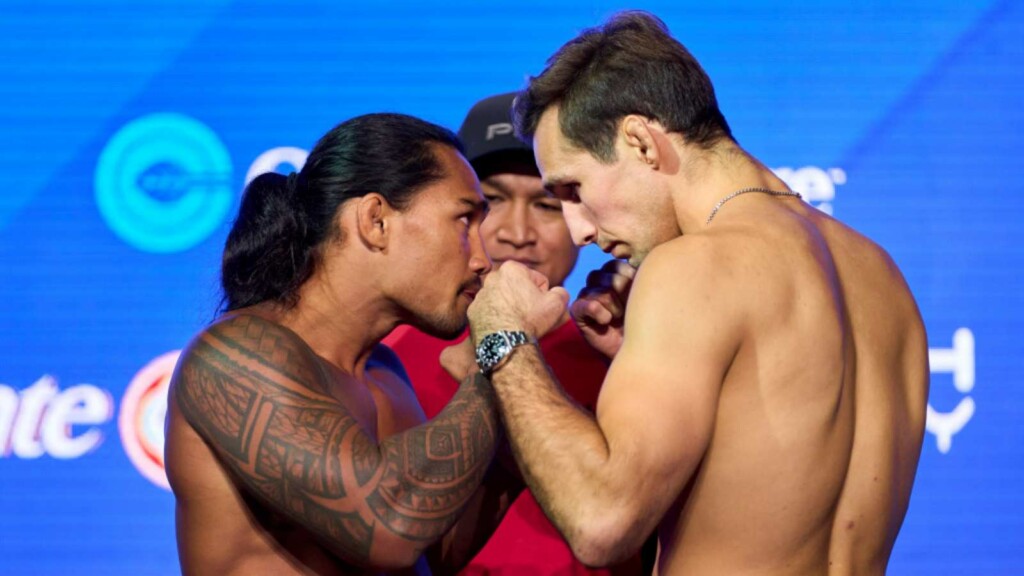 History will repeat itself in the 2021 PFL finals as Ray Cooper III and Magomed Magomedkerimov will face each other for the $1 million belt again. MacDonald faced an upset today as Ray defeated the former Bellator champion and UFC title contender. MacDonald sure did attract some views for this semi-final.
The Hawaiian powerhouse got the better of the Canadian in all aspects. Complete domination from Cooper III as he landed more strikes and also the most ground strikes. Ray landed a total of 101 strikes out of the attempted 135. He did not take too much damage in terms of volume too given Rory had a total of only 28 strikes landed out of 39 attempted.
Rory tried his best to take down the former PFL champion Cooper but he failed to do so on multiple occasions. The closest the Bellator champion got was to a clinch in the first round. Complete domination from Ray Cooper III as he meets his former rival in the finals.
Results: Ray Cooper III def. Rory MacDonald via unanimous decision
Also, read PFL 7: Magomed Magomedkerimov gets the better of Sadibou Sy in the welterweight semifinal