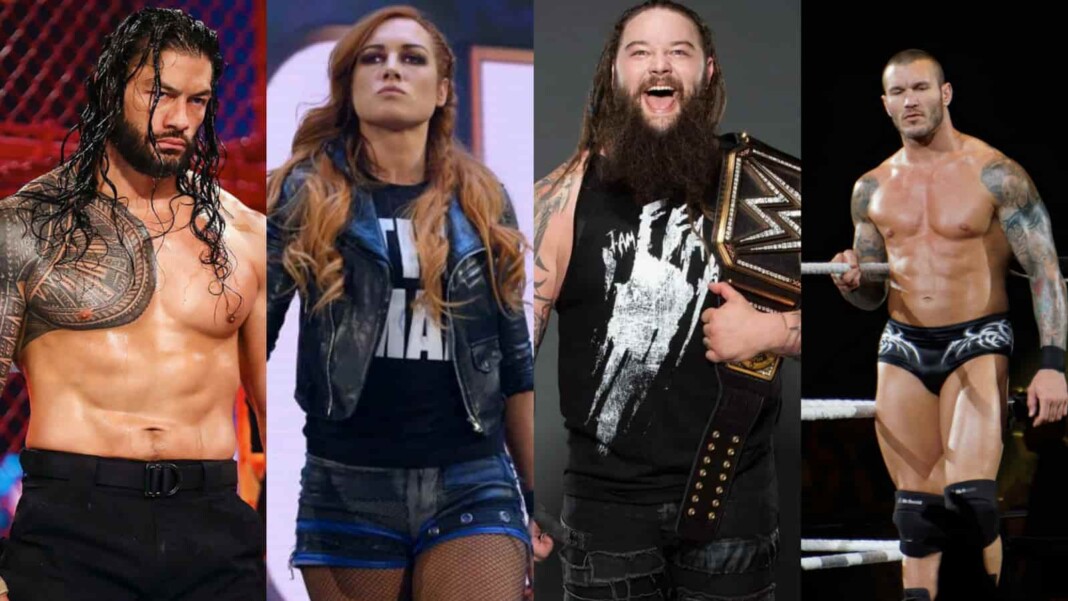 Inside the ring, the WWE Superstars are well-known for their brutality, but fans often forget that these are just on-screen characters. The Superstars are just like us and also have a personal life outside the ring. While in some cases, some aspects of the personal life, is right out in public, some aspects are not known to the WWE Universe.
The WWE Superstars spend most of their time on the road, travelling around for the WWE shows. No matter how much they enjoy their jobs, they are obviously eager to go home to their families.
In this we list, we look at 10 WWE Superstars from the current main roster, with their children
#1 Randy Orton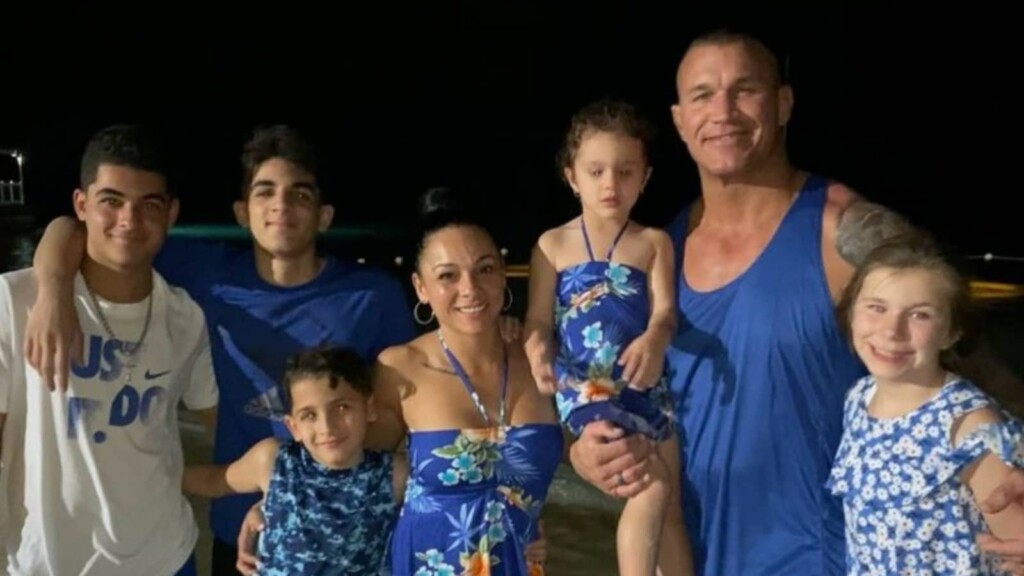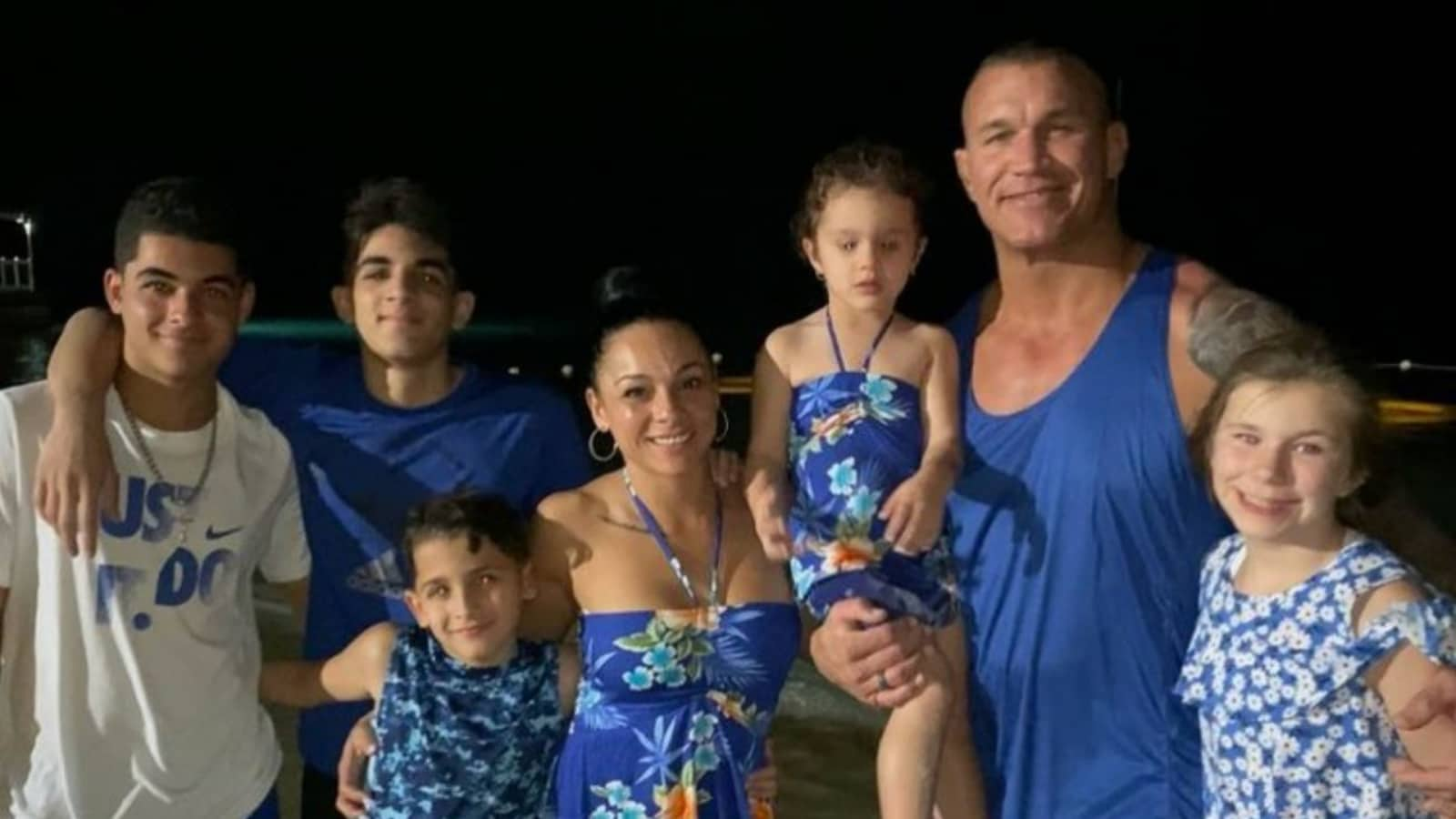 14-time World Champion Randy Orton is one of the best wrestlers to have stepped inside the ring. We have often seen him in storylines that involve the family angle, but we have never seen Orton's family get involved in them. Fans have seen his family attending several WWE shows.
Orton married Samantha Speno in 2007, and had a daughter – Alanna Marie Orton, but the couple divorced in 2013. In 2015, Orton married Kimberly Kessler, who had three sons before she married Orton. The duo together has a daughter named Brooklyn Rose Orton.
#2 Becky Lynch and Seth Rollins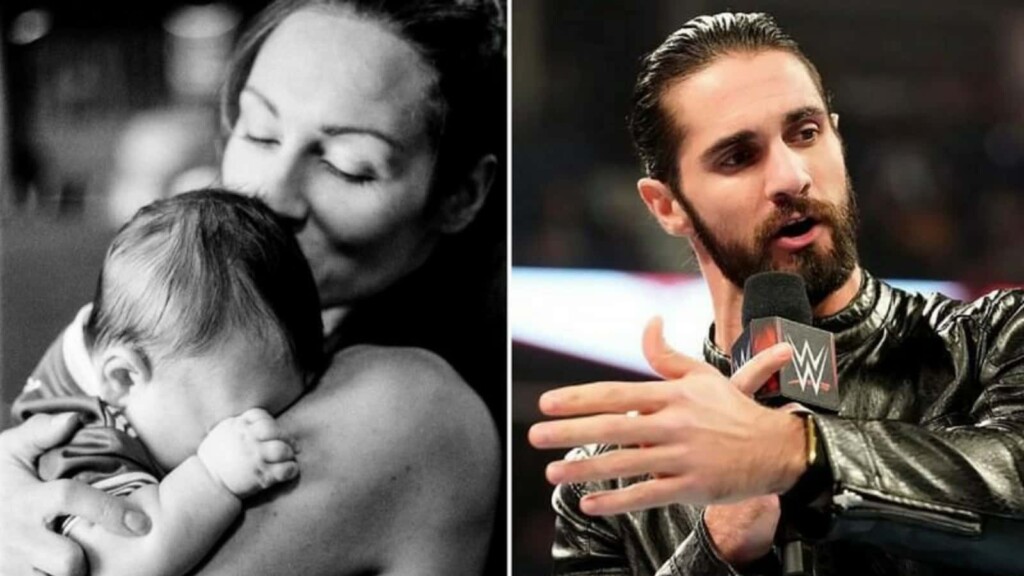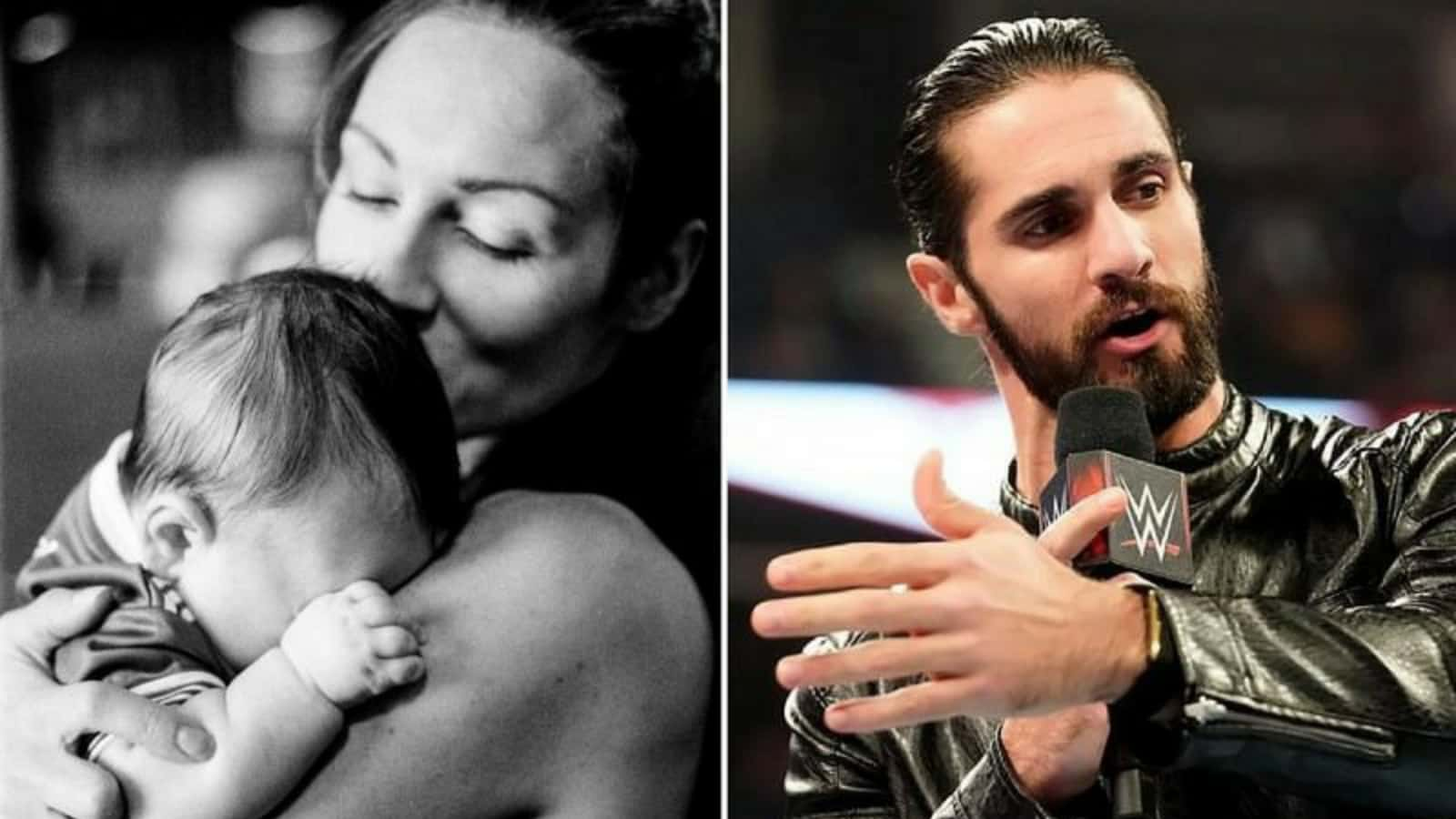 Becky Lynch and Seth Rollins are undoubtedly one of the most loved couples on WWE. Last year, Lynch announced her pregnancy, and has been on a maternity leave since.
The couple welcomed a baby daughter, named Roux, last year. They have constantly shared glimpses of their baby, with the fans on social media.
#3 Roman Reigns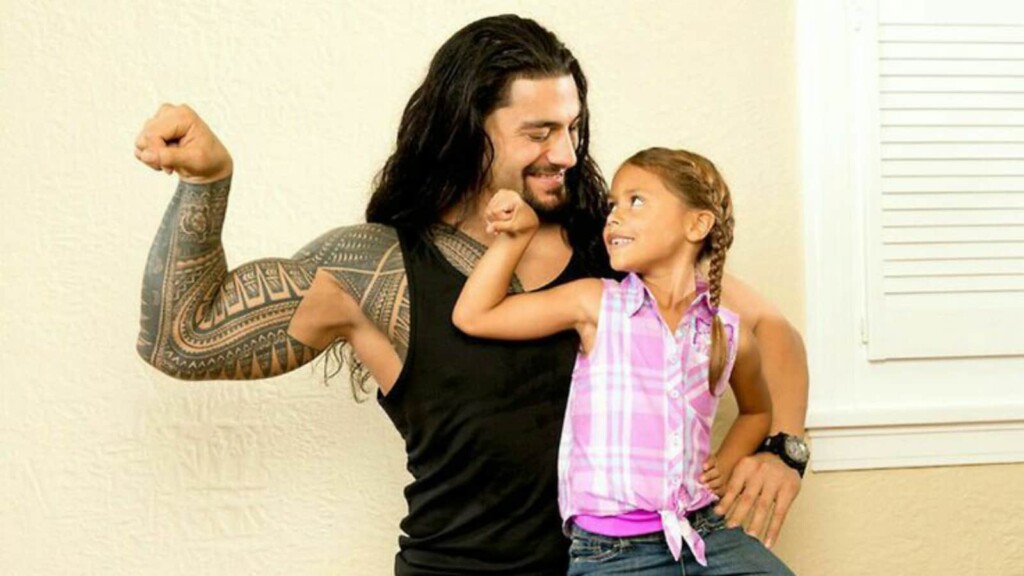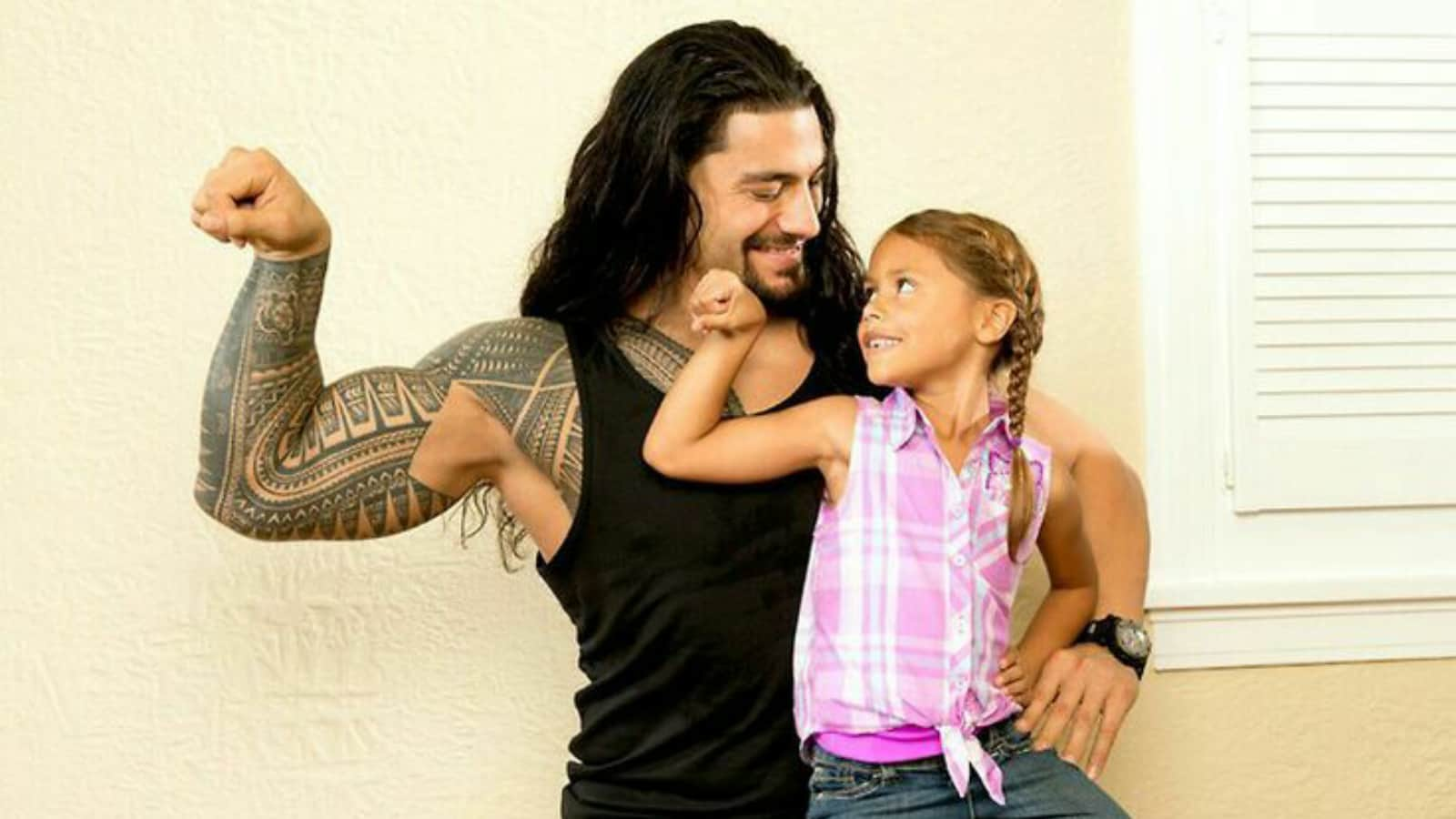 On-screen we have seen the Universal Champion Roman Reigns battling it out to become the Head of the Table, the leader of his family. Off the screen, he is a family man too. Reigns' family has been seen on numerous occasions. Reigns even took time off last year, to ensure the safety of his family from the pandemic.
Reigns got married to his wife, Galina Becker in 2014, and had a daughter named Joelle Anoa'i. The couple had twin boys in 2016 and another set of twins in 2020. While his twins have rarely been seen by the public, his daughter has starred with him in a WWE public service announcement video.
#4 Bray Wyatt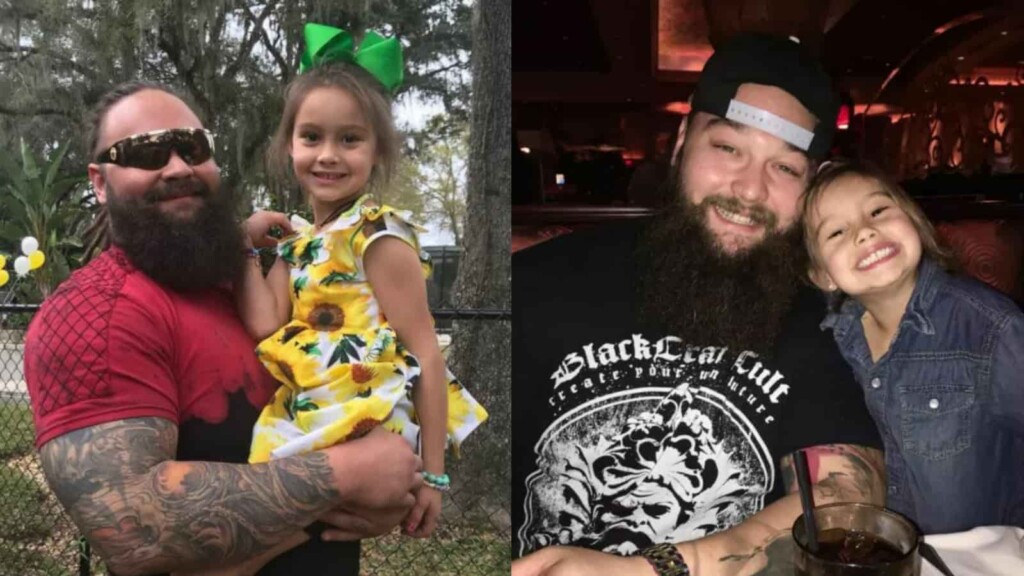 Bray Wyatt terrorizes millions of young fans with his "The Fiend" character. The supernatural character has been a great addition to the roster, and his Firefly Fun House segments too have gotten all the fans glued.
But off the screen, Wyatt is a soft-hearted family man. He has two daughters from his first marriage to wife Samantha. They filed for divorce in 2017, when Wyatt got into a relationship with WWE ring announcer JoJo Offerman. They welcomed their son Knash in 2019.
#5 Daniel Bryan and Brie Bella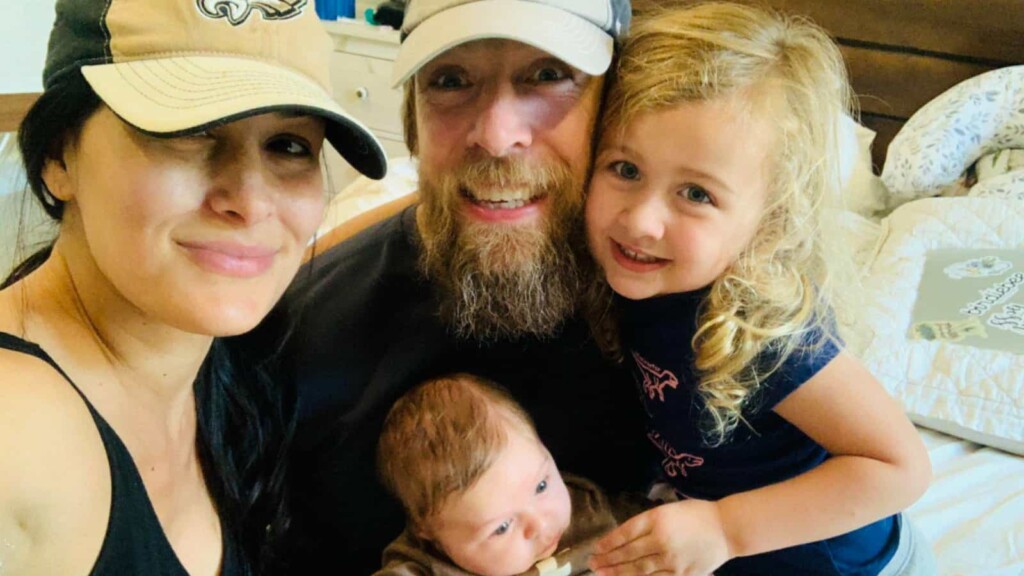 Daniel Bryan and Brie Bella are one of the power couples of WWE. The duo tied the knot in April 2014. Since then, Bryan has been a complete family man on and off the screen.
The couple have a daughter named Birdie Joe Danielson, who was born in May 2017. Buddy Dessert Danielson, is the second child, who was born on August 2020. Bryan has been considering to become a part-time wrestler, to spend more time with his family.
#6 AJ Styles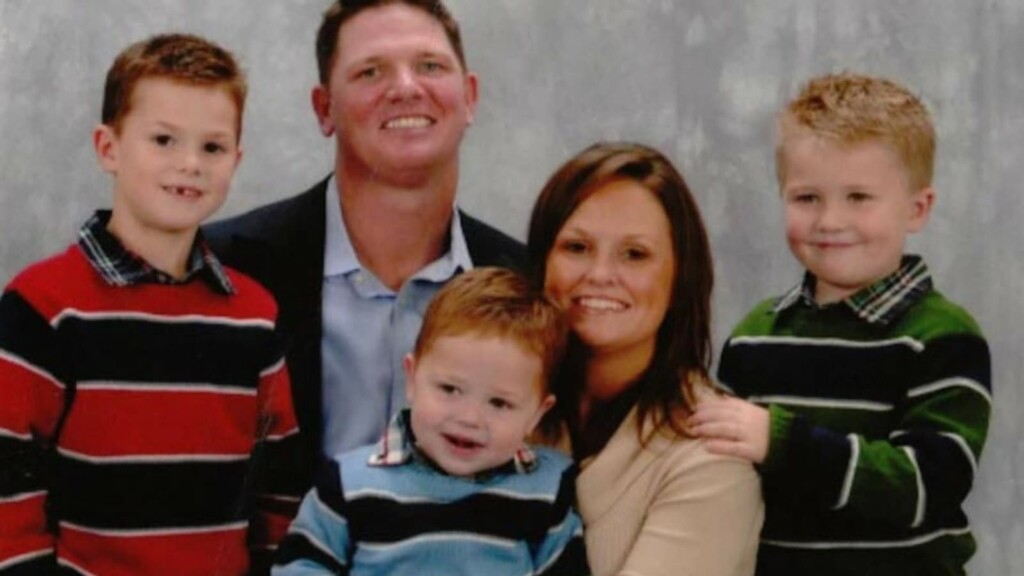 WWE Grand Slam Champion, AJ Styles is one of the biggest stars on the WWE roster today. But he has managed to keep his personal life away from the public eye. But WWE managed to include his family into a couple of storylines.
Styles married his wife Wendy in 2000 and gas three sons – Ajay Covell Jones, Avery Jones and Albey Jones, and also a daughter – Anney Jones. His wife and daughter have appeared during Styles' feud against Samoa Joe.
#7 Kofi Kingston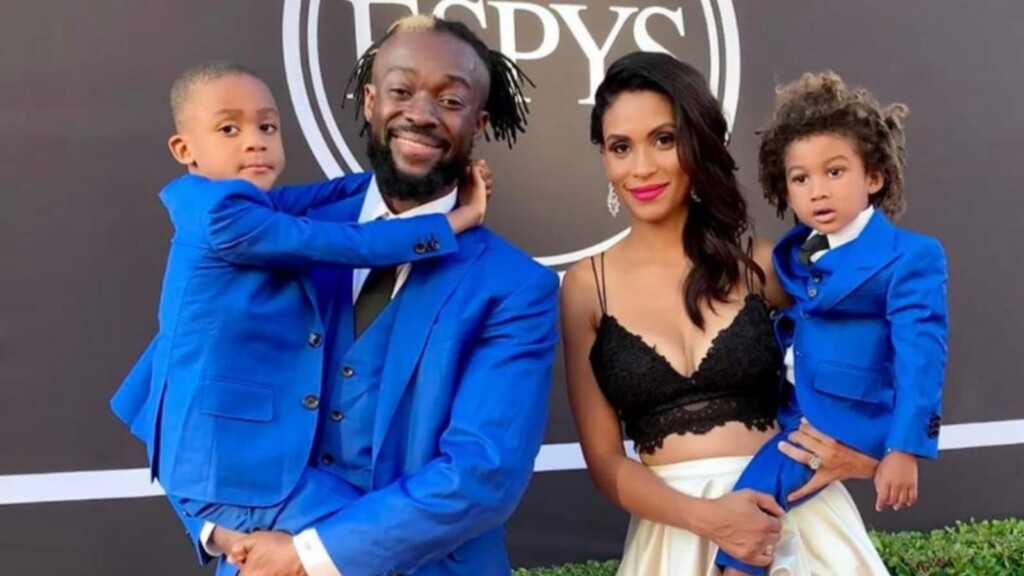 The WWE Universe has seen glimpses of Kofi Kingston's family on several WWE shows. They were present at the ringside when Kingston became the first African-born World Champion in WWE history.
Kingston married his wife Kori Campfield in 2010 and have two sons – Khi, born in 2013 and Orion Kingsley, born in 2016. His son even got in the ring to celebrate his Championship victory with WWE Superstars – Big E and Xavier Woods.
#8 Jeff Hardy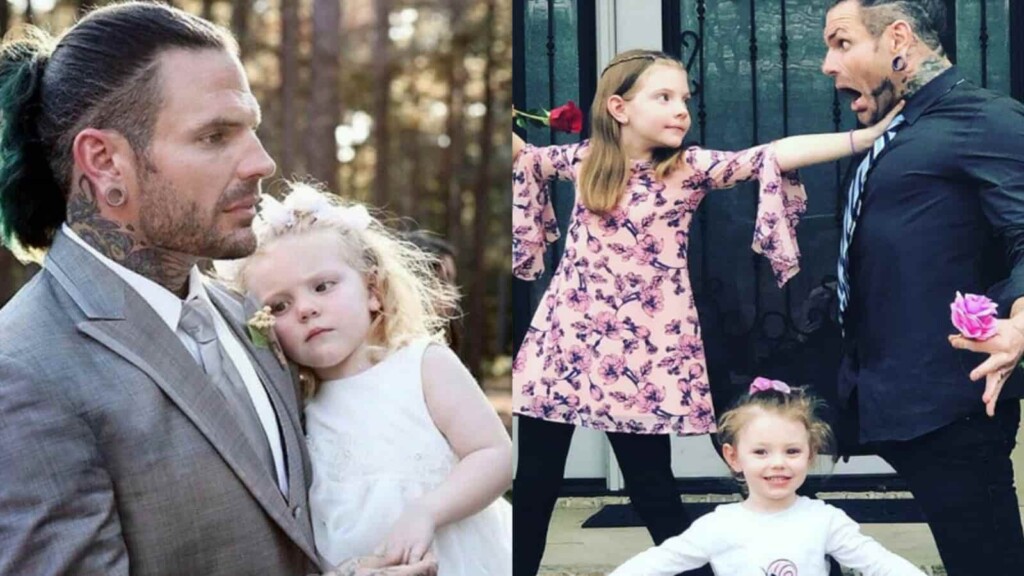 Very few WWE Superstars have had a rollercoaster career as Jeff Hardy. The Charismatic Enigma met his girlfriend Beth Britt in 1999. They welcomed their first daughter Ruby Claire Hardy in 2010 and second daughter, Nera Quinn Hardy in 2015.
While WWE has touched upon several aspects of Hardy's personal life, they have kept his family life out of the storylines. Hardy often shares posts of his wife and daughters on social media.
#9 Kevin Owens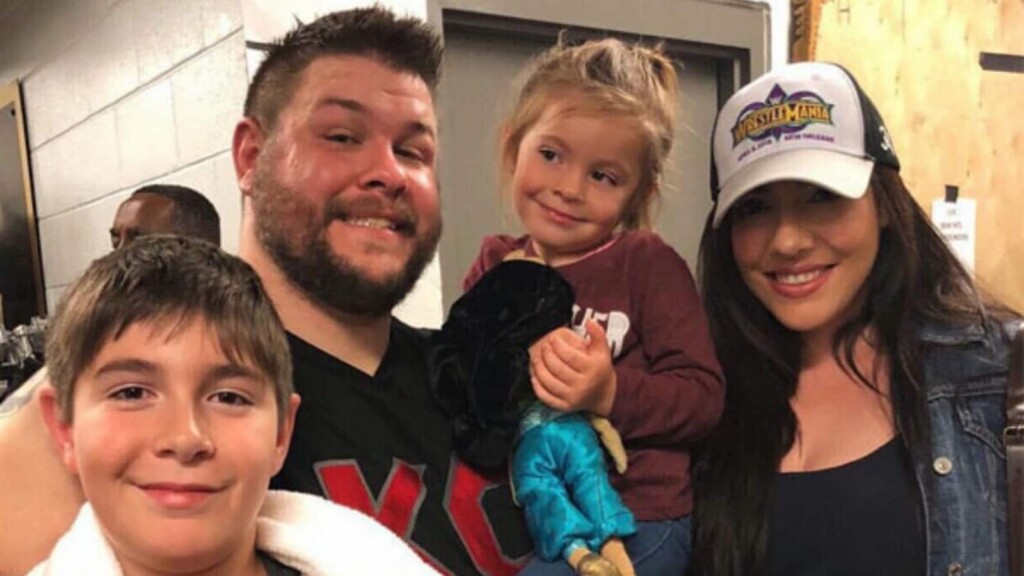 For a major part of his career, we have seen Kevin Owens as a Heel character. But in real life, he is a completely soft-hearted person. He married his wife Karina Lamer in 2007, and has a son named Owen and daughter named Elodie Leila.
But his family resides in Canada while Owens, with all the WWE Superstars, spends a major part of the year on the road, in the US for WWE shows. He has to make trips in and out the country just to see and spend time with his family.
#10 Roderick Strong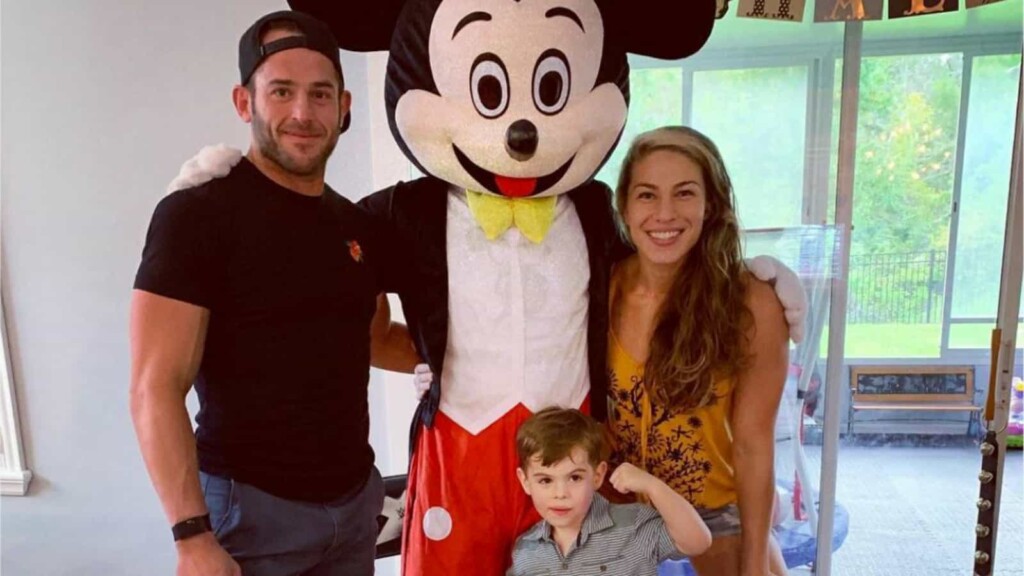 NXT star Roderick Strong is one of the bigger stars of the black-and-gold brand. Fans might not know, but Marina Shafir, who is also a WWE Superstar are a couple in-real life. But sadly she has not experienced as much success as Strong.
Interestingly, the duo got engaged before either of them worked for WWE, in December 2015. Shafir gave birth to their baby bot, Troy Veniamin Lindsey in April 2017. The couple got married in November, 2018.
Also Read: Major announcement made for WWE Summerslam 2021; Bray Wyatt, Sasha Banks and other Superstars react