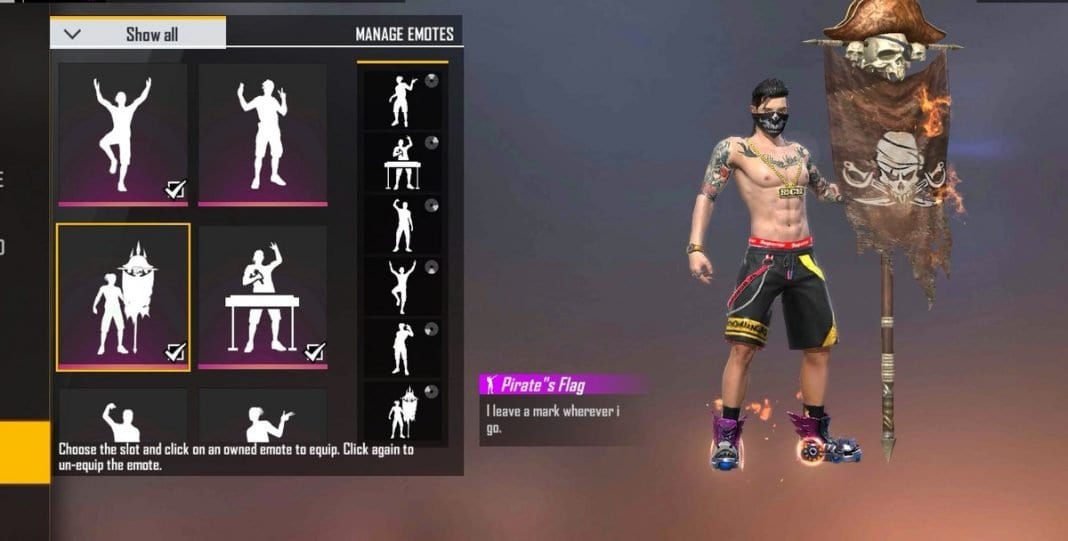 You must have watched Pirates of the Caribbean in your childhood days. A man with a dead eye holding a pirate flag in a ship. Cool, isn't it? New Pirate's Flag Emote in Free Fire serves the same purpose. The Free Fire developers have added this cool emote a long time back before. While the OB27 update is already live in the game, it is the right time to share the facts about Free Fire's interesting Pirate's Flag emote. Scroll down to learn more.
Pirate's Flag Emote in Free Fire: All You Need to Know About in OB27 Update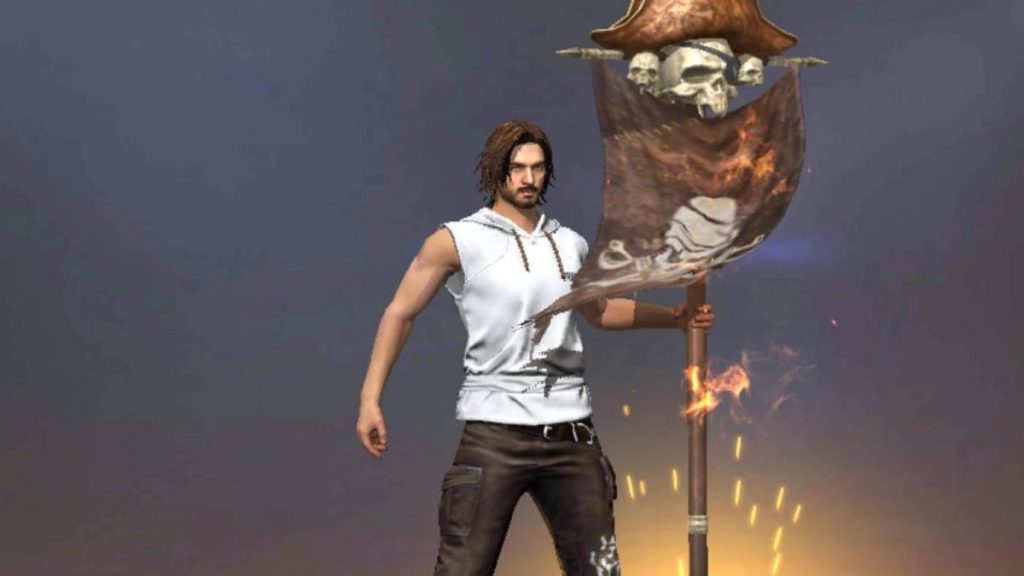 This rarest Pirate's Flag emote was first enrolled in the game via the Pirate Top Up event. If you are looking to grab this emote, head over to the in-game store and top up at least 500 diamonds. In exchange for the diamonds, you will have the chance to get the exclusive Pirate's Flag to emote.
In this emote, a player is holding a pirate flag along with. It perhaps is one of the rarest emotes in the Free Fire game. As per the players, the animation of the emote is what makes it unique. A lot of people in the Free Fire community call it a legendary emote in the collection.
Dragon Mob Thompson Faded Wheel Event has finally made it into the Free Fire game. The event will be live till April 27. Dragon Mob Thompson's skin is the focus of the event this time. The new skin is Thompson-friendly in the game. Fire rate and magazine capacity are expected to be improved with the skin this time. Also, the reload time of the gun will be reduced to a minimum in the latest OB27 update.
Note: The first would be completely free to draw. Therefore, try your maximum luck to get the Dragon Mob Thompson skin in the game.
Also Read: Free Fire Tri-Series 2021: Top 5 Players To Look Out For In The Finals