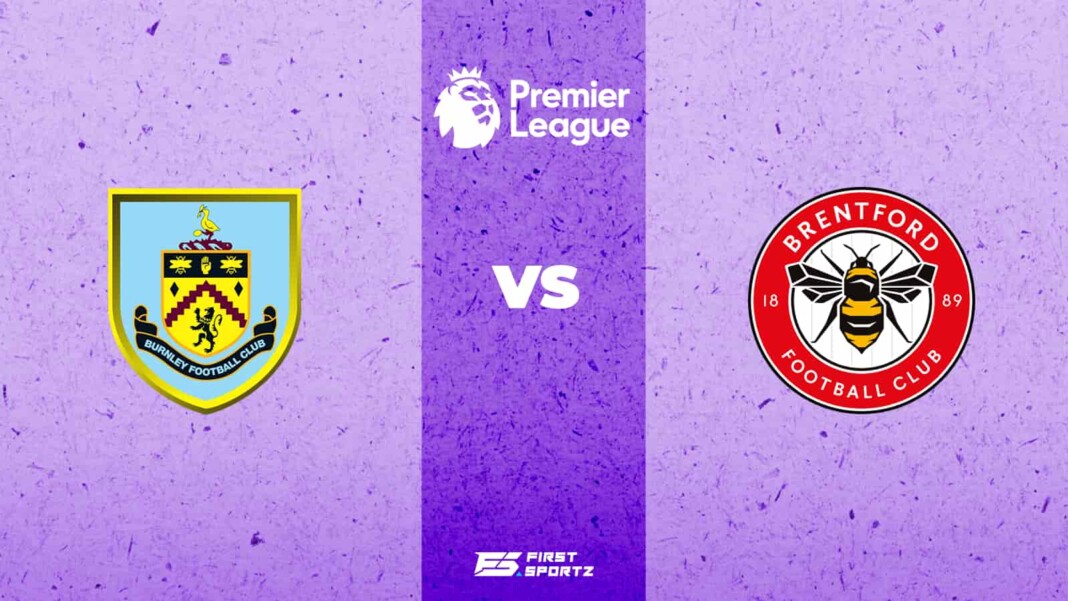 Burnley showed their premium level game against Brentford and never allowed Brentford to get them back in the game. In the span of 36 minutes, Burnley was leading 3-0 courtesy of Wood, Lowton and Cornet. In the 2nd half, Brentford showed some inspirational performance and scored a goal in 77th minute but it was not enough to deny Burnley's outstanding performance.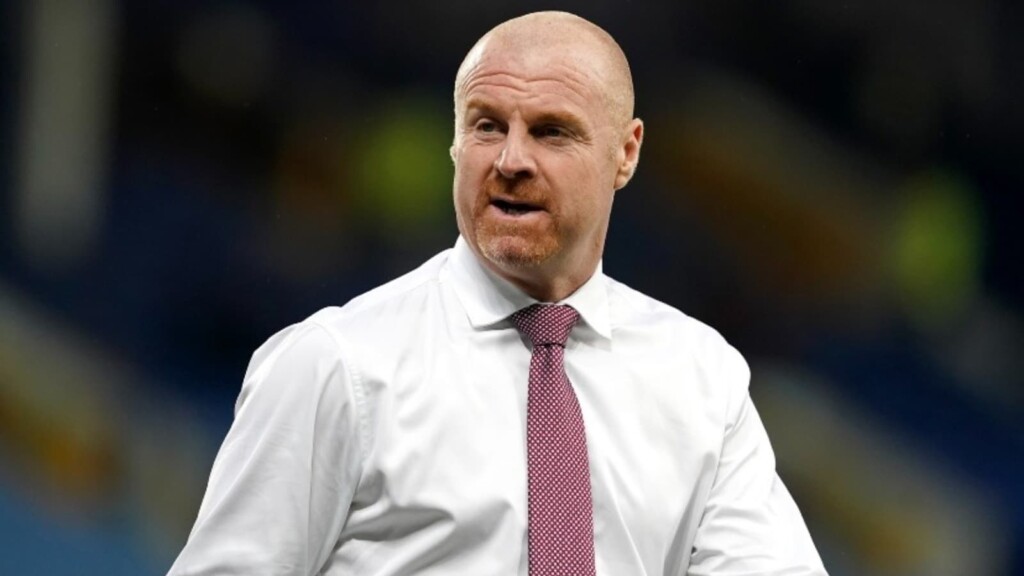 Here are the players rating from the match between Burnley and Brentford.
Burnley: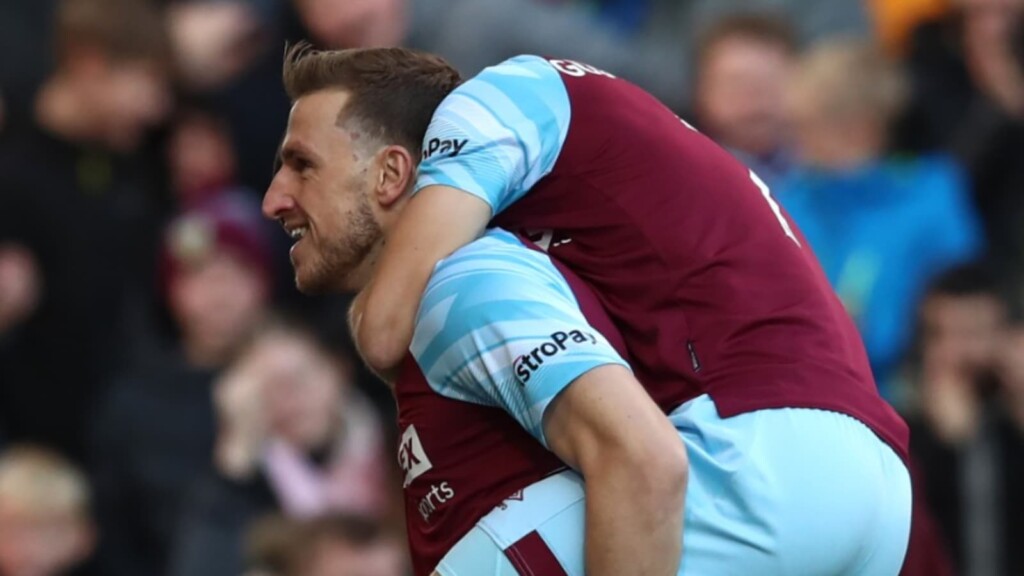 Nick Pope (GK) (7/10): Pope looked spot on from the very 1st minute. He made some great passes to the defenders and made two important saves.
Charlie Taylor (8/10): Taylor was outstanding at left back position. He made 2 exceptional interceptions to dent the build up by Norgaard and Frank and provided a great assist to Lowton to score Burnley's 2nd goal.
Ben Mee (6/10): At Centre Back, Mee looked good in patches. He had only 68% passing accuracy but made some beautiful interceptions to Toney and Jensen build up on multiple occasions.
James Tarkowski (7/10): Tarkowski was sharp and active throughout the game. He made 6 terrific clearances and made 2 important interceptions to choke Brentford attackers from getting in scoring positions.
Matthew Lowton (8/10): In the entire defense line, Lowton was involved extensively in both attacking and defensive build up for Burnley. He had 84% passing accuracy and also scored the goal in 32nd minute for Burnley.
Dwight McNeil (7/10): McNeil looked outstanding in the midfield with the ball.He had 81% passing accuracy and provided an excellent assist to Cornet to score at 36th minute.
Josh Brownhill(7/10): Both on and off the ball, Brownhill was fantastic. He was able to run through Brentford defense and also helped in attacking build up with Jensen, Toney andForss.
Ashley Westwood (8/10): Westwood looked very firm throughout the match as he made some very key passes and also had 81% passing accuracy.
Johann Gudmundsson(7/10): At right wing, Gudmundsson was very effective. He made some great passesin the attacking front and also had some close shots on goal.
Chris Wood(7/10): Wood was brilliant with the ball. He scored the 1st goal at 4th minute to give Burnley the early lead.
Maxwel Cornet (8/10): In the complete game, Cornet was in great rhythm with Wood and scored the 3rd goal for Burnley.
Substitutes:
Matej Vydra (7/10):He produced some great passes for Burnley after coming as a substitute and it helped Burnely to maintain the momentum of the game in their favour.
Brentford:
Alvaro Fernandez (GK) (6/10): A day to forget for Brentford goalkeeper. His passing was of radar and conceded 3 goals in 1st half.
Ethan Pinnock (7/10): Pinnock was very intact with his passing and creating spaces on the pitch. He was constantly pressing Brownhill, Wood and Cornetto dent their build up chances.
Pontus Jansson (6/10): At the centreback position, Jansson was unable to deal with the pressure created by Burnley attackers.
Zanka (6/10): Zanka also struggled with Jansson at defense. Initially he was loosing the possession of the ball and it was giving opportunity to Burnley to attack even more.
Rico Henry (6/10): Henry presented a lack lustre performance in the complete game. He was unable to hold possession and build on for the attackers.
Mathias Jensen (7/10):Jensen was very active and had an excellent game in attacking front, making two key passes. He had 87% passing accuracy and also helped in building some chances for Brentford attackers.
Christian Norgaard (7/10): In the midfield, Norgaard was the best player. He looked very impressive with his passes and runs. He also provided an amazing assist to Ghoddos to score the 1st goal for Brentford.
Frank Ogochukwu (6/10): Ogochukwu looked out of sorts in the midfield for Brentford. He had only 69% passing accuracy.
SergiCanos (7/10): At right wing, Canos looked very good both on and off the ball. He provided some important passes and had 96% passing accuracy.
Ivan Toney (6/10): Toney was not able to penetrate Burnley defense and was passing accuracy was only 62% leading to loss of possession for Brentford.
Marcus Forss (6/10): In the game, Forssalso had issues similar to Toney. He was not in great positions to score and also never had the chances to score goals for his team.
Substitutes:
Saman Ghoddos (7/10): In the 2nd half substitution, Ghoddos was brought in to attack more and defyBurnleydefense. He scored the 1st goal for Brentford in 79th minute.
Vitaly Janelt (6/10): Janelt came as a substitute for Jensen in 68thminute. He was not looking confident with the ball as he was loosing the ball too easily his passing was not great to threaten Burnley.
Mads Roerslev Rasmussen (7/10): In last 13minutes of play, Rasmussen createdamazing much impact in offensive play. He also helped the defense to keep the ball by some great clearances.
Nico Serrano (7/10): Serrano was brought in to strengthen the attacking options for Bilbao. He created some close chances and also had a shot on the goal.
Also Read: Twitter reacts as Australian Footballer Josh Cavallo Comes Out As Gay