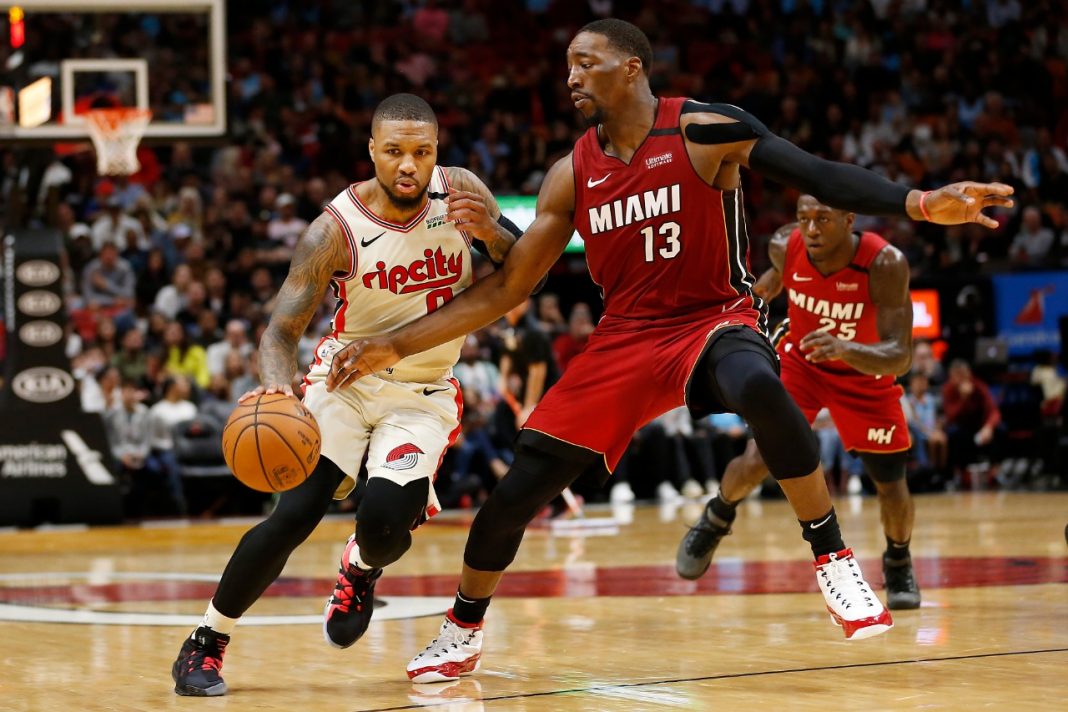 Miami Heat and Portland Trail Blazers are the most evenly matched teams in the league right now. They have a lot in common. Both the teams are having an absolute incredible scoring. Much of their offence is generated by their guards. The forwards are one of the strong points for each team. However, Portland Trail Blazers edged past the Miami Heat in their intense match up today. The game also helped Carmelo Anthony scaling heights in his career.
Portland ended the former finalists run for the win today. Since CJ McCollum's return, the Damian Lillard has got back his wingman. Both the guards have a deep chemistry after playing with together for so long. CJ added 35 points by the end of regulations. On the other hand, Damian Lillard had 22 points and 9 assists against his name. The major highlight for the Trail Blazers was Enes Kanter. In the absence of Jusuf Nurkic, he has fit in perfectly. With 16 rebounds and 18 points, Kanter closed down a great double-double game to his name.
Miami Heat face a controversial blowout against Portland Trail Blazers
The former finalists seem to be a little worried after their loss. Both the teams had locked horns and were so close at the end. Centre, Bam Adebayo was a highlight player for the franchise. Despite a 29-point fight back, he could not his help team across the line. However, his hyped block and grab on Lillard was the intensity booster. The game was at its peak in the 4th quarter. Both the teams took lead in their respective plays. CJ McCollum and Bam Adebayo were steaming hot as they were major scorers. Damian Lillard's ending clutch attempt sealed the game.
Dame has been the most clutch player in the league. However, he missed and got fouled on his attempt with just a second left. The excellent shooter made all of the 3-pointers and the game ended with 125-122 in favor for Portland. The 6th seeded team in WC got better of the 7th seeded team in EC. Trail Blazers improvement has been inspiring this season. Dame is already in his elite form and CJ is getting really hot hands on court. A lot of expected out of them.
Also Read: JJ Redick acquired by Dallas Mavericks from New Orleans Pelicans