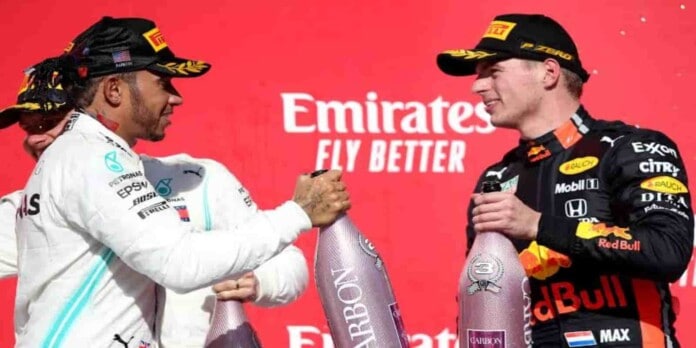 Former Mercedes driver Nico Rosberg believes Red Bull star, Max Verstappen has been making far too many mistakes. The 2016 world champion is of the opinion that Verstappen must be "perfect" in order to seriously threaten Hamilton.
Max Verstappen would have made it to 7 points, had he not had his fastest lap deleted for exceeding track limits on the last lap of the race. In light of that, Rosberg admitted that Red Bull would have preferred to win.
This is largely because they had great pace and the faster car, but 'too many mistakes' are hurting him.
Nico Rosberg points out Max Verstappen costly mistake at Portuguese GP
Rosberg is speaking from experience as he is the only driver in the last seven years to defeat Hamilton. In the build-up to the Portuguese Grand Prix, the championship fight was close between Hamilton and Verstappen. Just a single point separated the two, but that soon increased to eight points.
The ex-Mercedes driver highlighted the qualifying session on Saturday. Max Verstappen banged in the fastest lap, but as he fell afoul of the track limits, the lap was deleted. Then, Rosberg moved on to the race, where Verstappen snatched the fastest lap yet again and looked set to grab the bonus point
Nico Rosberg concluded, "What a phenomenal race by Lewis and I'm a bit amused because Max Verstappen is starting to understand better and better how good Lewis Hamilton is. He needs to do everything perfect to beat him in the championship and, at the moment, it is two-one to Lewis." 
Also Read: Top 5 Richest F1 Drivers of all time