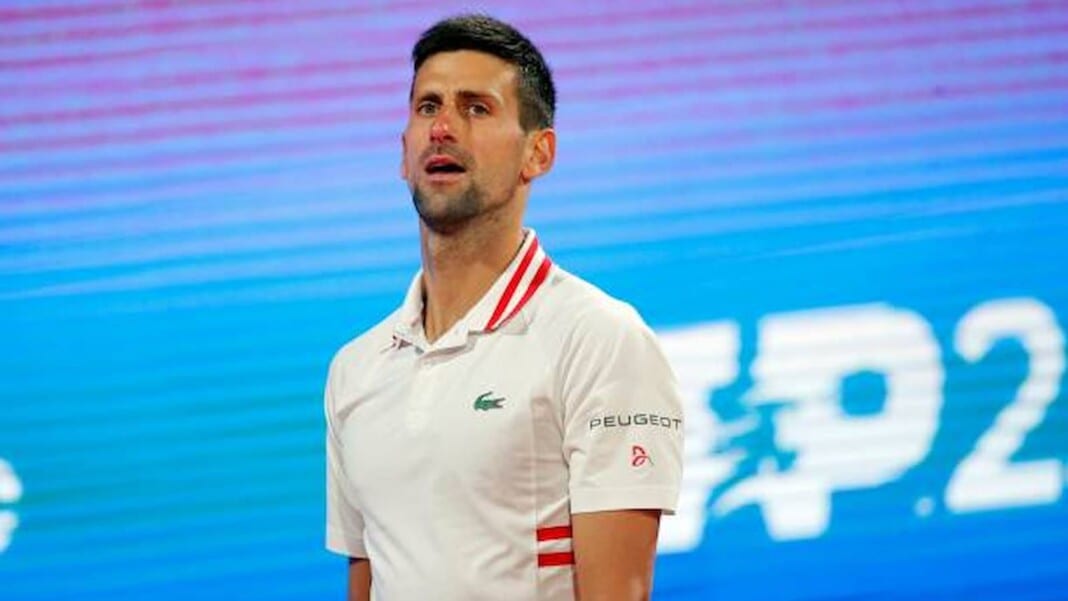 Novak Djokovic is a content man these days. He knows he has done enough already to warrant a place among the greats of the game even if he retired today, but at only thirty-three he has a few good years still to go. The eighteen-time Grand Slam Champion had other reasons to celebrate as well. His beloved Serbian Open returned to the ATP Tour after nine years.
The Serbia Open was initially held from 2009 to 2012 at Djokovic's clay court complex by the Danube river in downtown Belgrade and returned this year in place of the Hungarian Open which was played from 2017 to 2019. Then there was also the news of a Documentary being shot, which features Novak Djokovic and focuses on his ascent to World No.1 in Tennis. The documentary will definitely focus on his slump in form and his elbow injury in 2017. 
Novak Djokovic suffered in 2017 due to lack of motivation
The two best years in Novak Djokovic's career so far have been 2015 and 2016. In 2015 he won a total of 11 titles, including the Australian Open and the US Open. But in 2016 he completed the career Grand slam, which means you have won all four Grand slams at least once, by winning the trophy at the Roland Garros. But, what followed was possibly the worst phrase of his career in 2017. That year he ended up winning just two titles, one on Grass in Eastbourne and the other one at the hardcourts of Doha. Describing that time of his life.
Novak Djokovic said," I came up short against Nadal and Wawrinka chasing career Slam, but I was always motivated. When I won in 2016, that was the pinnacle moment of my career, best 15 months of my career. Then I had trouble motivating myself, which never happened to me before."
Also Read: "The historic No.1 is the focal point of it, my journey towards that goal," Novak Djokovic on his upcoming documentary