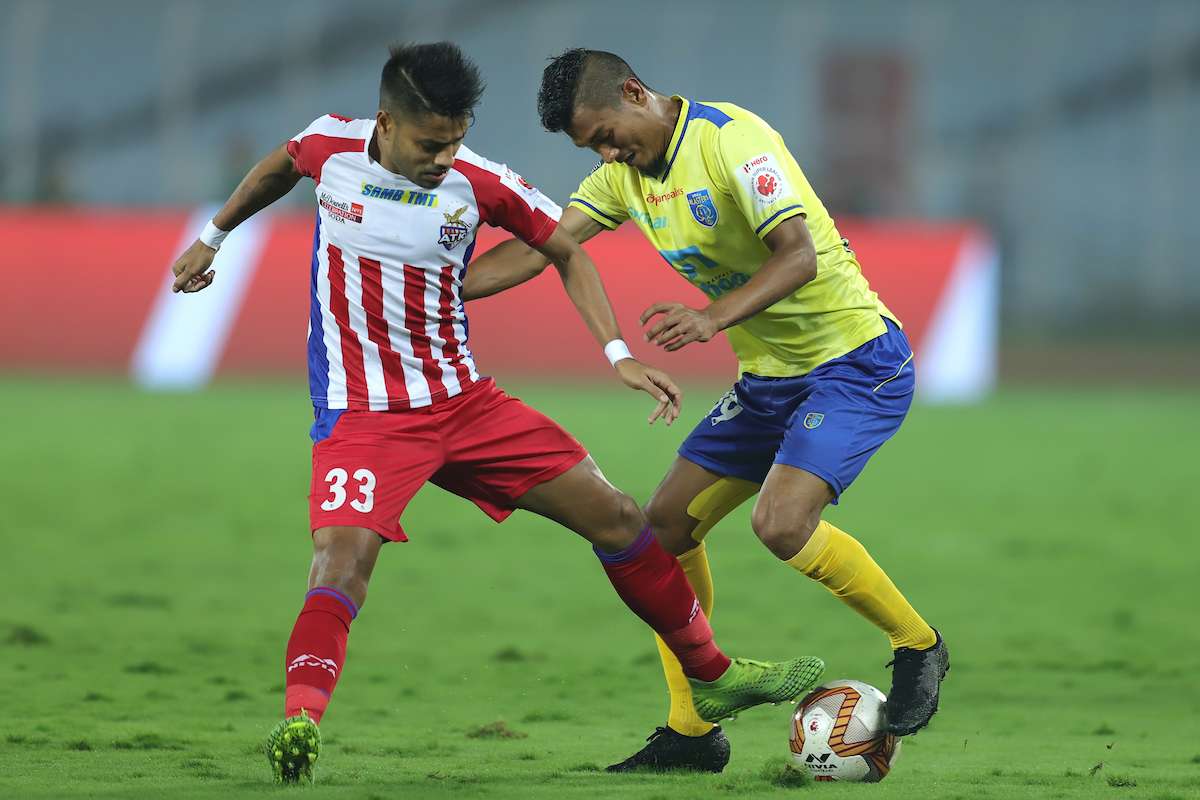 Prabir Das, 26 has signed a three-year contract extension with ATK Mohun Bagan. The right-back who played in the last ISL season with ATK has agreed to continue his journey with the newly incorporated side.
Das was one of the best Indian players in ISL last season as he helped ATK to their 3rd title. He is with the Kolkata side for last 4 seasons. Prabir suffered a severe ligament tear but the club helped him to regain his fitness ad overcome the injury.
Prabir will look to perform the same way as he has been doing for the last few years. He will be excited by the aspect that the two clubs in Kolkata, ATK and Mohun Bagan have joined hands. As he spent two years with the Mohun Bagan side, Prabir knows the expectations to win.
On the contract extension, Prabir said, "I am very happy to join ATK Mohun Bagan FC. I received lots of love from both the clubs and I am emotionally connected to both ATK and Mohun Bagan. As a Bengali, I feel proud to be part of ATK Mohun Bagan FC. Eagerly waiting to be on the pitch for ATK Mohun Bagan FC."
Also Read: Premier League summer transfer window to be open from 27 July to 5 October