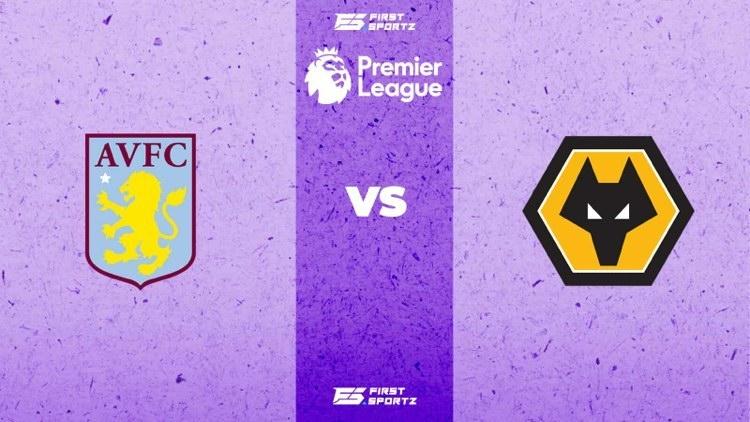 In an entertaining match which took place at the Villa Park, Aston Villa were denied victory by Wolves in the dying seconds of the game by a deflected effort of Ruben Neves.Villa were in control of the possession at the start with Luiz and McGinn dictating the play. The first half was evenly distributed and both Villa and Wolves had their chances but Villa had the slightly better chances.
Villa started the second half rather spectacularly with Ings scoring from a John McGinn cross. After soaking the pressure, Wolves again considered in the 68th minute through a John McGinn tap in. Match was looking over until Wolves stepped up and scored from nowhere through Romain Saiss.
After that Wolves got in the groove and scored 2 goals to beat Villa in the injury time. Lage would be delighted with the result.
Aston villa
Emiliano Martinez (GK) (7/10)Martinez didn't have much to do and was sturdy and made an excellent save in the first half. He couldn't do anything for the three goals.
Ezri Konsa (6.5/10)Konsa looked shaky from the start. His presence was not giving any confidence to Villa who struggled with him.
Tyrone Mings(7/10)Mings was solid and ever lively. Passed well and dictated the play from the centre brilliantly. His positioning was questionable and could have prevented the second goal.
Axel Tuanzebe(7.5/10)Tuanzebe made some positive passes into the midfield and played sleekly with holding the ball well and intercepting Wolves passes.He was able to control Adama Traore.
Matthew Cash(7.5/10)Cash was solid at the back but unfortunately conceded 3 goals which he couldn't stop. His form has been excellent and would be beneficial for Villa in the coming games.
Matt Targett(6/10)Targett was poor today. His lazy passes gave possession away and he was involved with Wolves for the third goal which he could have avoided.
Douglas Luiz(7/10)Luiz was playing the number 10 role brilliantly in the first half but dipped in the second half with losing possession and making lazy passes. Looked bright in the first half.
John McGinn(8.5/10)McGinn was the best player for Villa today with a goal in the second half and an assist in the first. His passing was intricate and he was the controlling force in the Villa midfield.
Emiliano Buendia(7.5/10)Buendia had an average game with some bright chances in between the game which he squandered . He was a bit off today but was crucial in linking the Villa play.
Ollie Watkins(7/10)Watkins seemed off today and did not create many chances except for a few bright moments when he made exciting runs and assisted in the second goal.
Danny Ings(8/10)Ings was decent today and scored a wonderful goal in the second half. His clever runs were making spaces for his teammates which they couldn't take.
Substitutes
Ashley Young NA
Jacob Ramsey (7/10)Replaced Buendia in the 74th minute and did a decent job by performing his duty with rotating the ball well. Got some minutes under his belt.
Marvelous Nakamba Replaced Luiz and gave a new life to Bayern with his fresh legs and looked dangerous. Should have started the game with that type of performance
Wolves
Jose Sa (GK) (7.5/10)Sa made some fine stops especially near the post against Watkins and Luiz and was sturdy throughout the game.
Conor Coady(8/10)Coady was decent with the passing and made promising runs in behind which were a constant threat to Bayern. Coady scored the second goal which helped Wolves equalise.
Maximilian Kilman(7/10)Kilman was solid and made important blocks and passed well. He was involved in the attacking play too.
Romain Saiss(8/10)Saiss was ever solid at the back and neutralised the Villa attack with elegance. He looked shaky sometimes but dealt with the pressure brilliantly and one goal back for Wolves.
Marcal(7.5/10)Marcal looked sharp from the start and remained calm and composed and made attacking chances which troubled Villa. His presence helped Wolves remain undeterred.
Ruben Neves(8.5/10)Neves was solid in defending as well as in attacking. Made a few important interceptions which helped retrieve possession. His deflected free kick in the 96 minute helped Wolves win the match.
Nelson Semedo(7/10)Semedo was playing well and was rotating possession really well. Tackled cleanly and made a few important interventions and his over-the-top balls were a constant menace to the Villa defence.
Joao Moutinho (7/10)Moutinho was quiet and made little effort in the press. His touches were poor and could have been better. Was replaced by Fabio Silva.
Leander Dendoncker(7/10)Dendoncker was tidy in possession and made important blocks which were important and tidy. Though he made some silly fouls. His positioning was immaculate.
Hwang Hee Chan(7/10)Hwang had a rather poor game today with this sloppy passing. Hwang was wrongly involved in the second Villa goal.
Adama Traore(7/10)Traore was making runs in behind the defenders but could not contribute significantly to the game. He would be pleased with the result.
Substitites
Raul JimenezNAFabio Silva(8/10)Silva replaced Moutinho in the 74 thminute and immediately Wolves became a force to reckon with. He was impactful and gave his best.
Daniel Podence (8/10)Hauge was impactful today with his smart positioning and clever passes which troubled the slow legs of the Villa defence. Got an assist for the first goal
ALSO READ | Premier League: Leicester City vs Manchester United Player Ratings as Manchester United succumb to a horrific 4-2 defeat