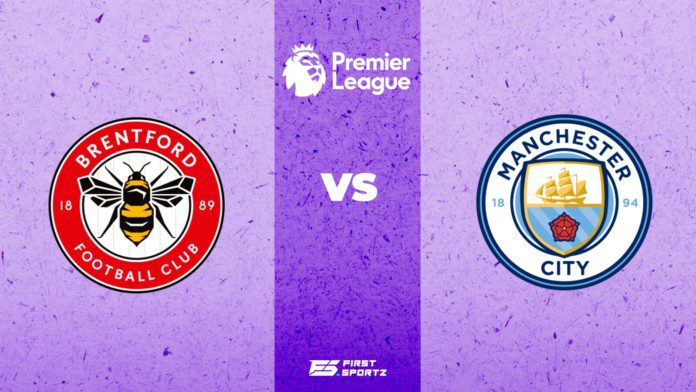 Brentford vs Manchester City: The Bees were completely helpless and their poor form continues in the Premier League. They played Manchester City for their upcoming Premier League fixture and they couldn't have been more thrilled for it to be their home game.
The match was a rather easy one for City as Phil Foden's early goal laid the foundation of the game. They moved into the second half with sheer confidence and Laporte joined the party too adding a goal to his tally in the late second-half. However, minutes later, his goal was disallowed by VAR.
As the final whistle blew, the match went to Manchester City by 1-0 and so did the three points. It had been a bumpy game for the Bees and with that, let's have a look at how the players performed.
Brentford vs Manchester City player ratings:
Brentford
Álvaro Fernández (GK) (6.5/10) : Fernández made quite a few saves but all that effort in vain as he conceded a goal early on which cost his team the crucial three points in front of their home crowd.
Ethan Pinnock (6.9/10) : Pinnock made some valuable clearences and gave a brilliant performance in defending. He topped that with some brilliant work by winning ground and aerial duels.
Pontus Jansson (6.9/10) : The skipper did contribute well in the defense. He was looking solid and confident right from the get go. However, he couldn't get his team over the line.
Mads Bech Sørensen (6.4/10) : Anything that he tried on the field went against his way. He tried to get the long balls in but was inaccurate most of the times and he lost plenty of possession.
Mads Roerslev (6.3/10) : A poor show by Mads Roerslev. He barely made an impact to the game and was hardly contributing on the field for the Bees.
Shandon Baptiste (7/10) : Shandon was really quick on his feet and was alert as and when the ball came around. He also had a shy at goal but was off target on attempt.
Mathias Jensen (7/10) : Mathias tried to keep the ball running on numerous occasions and in that process he did lose possession of the ball. Although he had a shy at goal once but went off target.
Frank Onyeka (6.9/10) : Frank did contribute well with defence and also gained some success when it came to winning duels. He found himself with an opportunity at goal but was denied despite being on target.
Dominic Thompson (6.5/10) : Dominic contributed decently throughput the game and in defence. However, he was forced out of play in the 82nd minute due to injury concern.
Yoane Wissa (6.8/10) : Wissa had a pretty average game overall. In his 69 minutes of gameplay he managed to have a shy at goal. Despite being on target on attempt, he failed to convert.
Ivan Toney (7/10) : The striker was on a roll on the field when it came to ground and Aerial duel wins. However, he didn't create neither got any goal scoring opportunities to contribute effectively.
Substitutes
Mads Bidstrup (N/A)
Saman Ghoddos (N/A)
Sergi Canos (N/A)
Manchester City
Ederson (GK) (7.5/10) : Ederson stood their like a wall between the three points and Bees. He made some brilliant saves and kept the box clean which rightfully earned him his clean sheet.
Joao Cancelo (7.3/10) : Cancelo complimented Ederson and his other defenders quote well in their battle to earn that clean sheet. He did well in defending and a good job at winning the ball.
Ruben Dias (7.1/10) : Dias, as usual, has been a clinical performer for Manchester City in the Premier League. He contributed well over-all earning himself a passing accuracy of almost 89%.
Aymeric Laporte (7.1/10) : Laporte was dead eye since the match began. He didn't miss a single pass and ended the match with a 100% passing accuracy. He also scored a brilliant goal which was later disallowed by VAR.
Nathan Aké (7.3/10) : Aké was one of the most confident and brought together players on the field. He looked calm and composed which resulted in a brilliant show of skillful gameplay and passing. He did a good job at keeping the ball moving.
Kevin de Bruyne (8.3/10) : The backbone of Manchester City had three shots to himself which were unfortunately off target. However, he had an on target attempt which clipped off the post (hit woodwork). Apart from this, he assisted brilliantly to Phil Foden who scored the opening and winning goal for City.
Fernandinho (7.5/10) : The skipper did a brilliant job at defending and followed it by bagging a couple of good opportunities at goal, however, he couldn't convert. He was out in the middle supporting his team brilliantly.
Bernardo Silva (6.9/10) : Bernardo Silva didn't have the best possible games that he could've imagined. He did seem to be bent out of shape on a couple of occasions and he couldn't just impact the game in the necessary way.
Gabriel Jesus (6.9/10) : The Brazilian just got himself an on target attempt while two of his shots were easily blocked by the Bees defenders. He did try his luck at duels but did a below average job at that and ended up losing possession on multiple occasions.
Jack Grealish (6.7/10) : Certainly not the night for the Englishman. He gave his all in but couldn't produce the magic he's been wildly expected to from his fan and coaches.
Phil Foden (7.5/10) : Foden was the star of the show for Manchester City. He got a brilliant ball from Kevin de Bruyne that he marvelously finished in the back of the net to make it 1-0 inside the first half.
Substitutes
(N/A)
ALSO READ | Premier League: Leicester City vs Liverpool player ratings as Leicester stun Liverpool with a 1-0 win at home