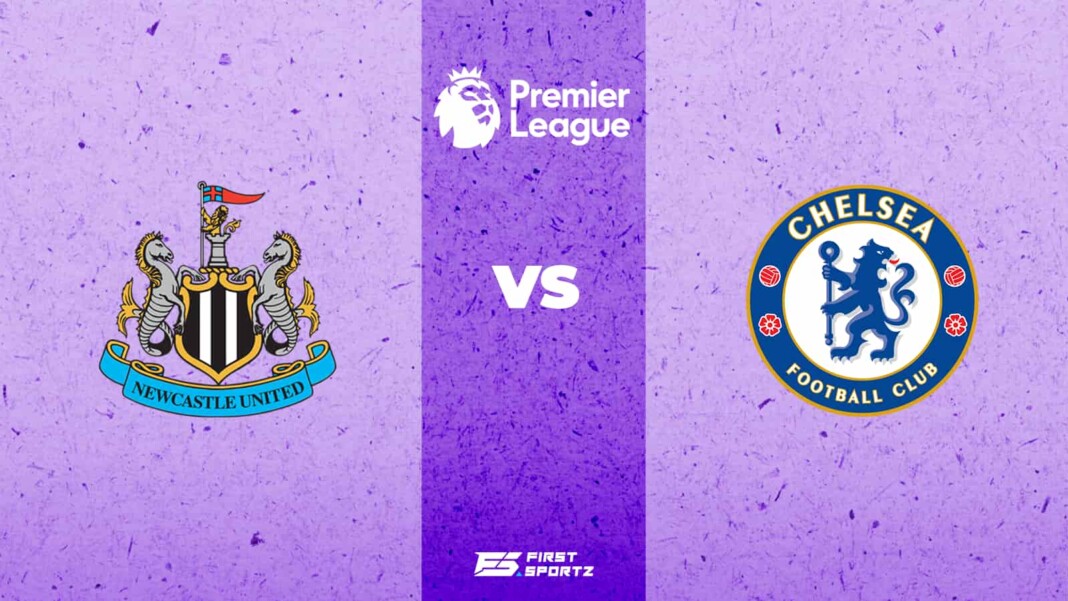 Chelsea got an emphatic 3-0 win against Newcastle United to remain at the top of the Premier League table. The first half was not that great from Chelsea but they stepped up in the second half and produced a great result. Reece James scored two brilliant goals and then Jorginho converted from the penalty box after Kai Havertz was brought down. Here are the player ratings-
Chelsea Player Ratings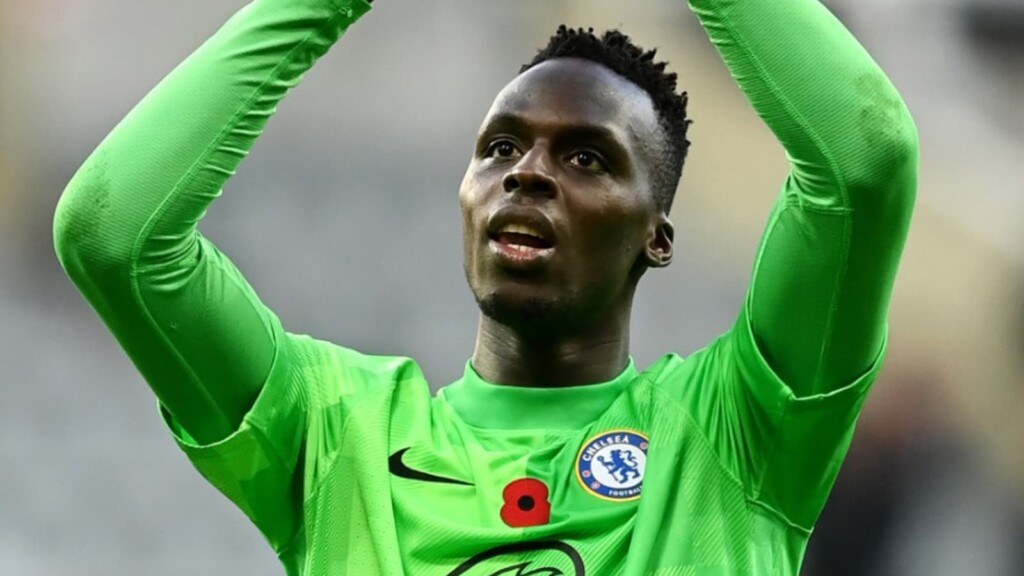 Eduoard Mendy (6/10)- Yet another clean sheet for the Senegalese international who hardly had anything to do. Newcastle United had no shots on target and he was practically unused.
Andreas Christensen (6/10)- Andreas Christensen was beaten on pace on occasions by Saint Maximin. This resulted in him putting in a rash challenge on the Newcastle United forward.
Thiago Silva (6.5/10)- The Brazilian centre back was decent at the back tonight and looked calm and composed. He was good in the aeriel duels as well.
Antonio Rudiger (6.5/10)- Antonio Rudiger played in a much more free role today. He even got far up ahead in the pitch and looked to attack the goal more.
Ben Chilwell (6/10)- Not the best performance from the left back who has been in rather golden form recently. He was troubled by Saint Maximin at times and failed to clear the ball away.
Jorginho (6.5/10)- Surprisingly today Jorginho was not that effective for Chelsea. He was not in possession that much and was not able to dictate the play much. But once again he shined when called upon and converted the penalty.
N'golo Kante (6/10)- The French international was returning from injury and it was showing. His ball winning skills were good but distribution was a weak link.
Reece James (8.5/10)- The full-back had a shot at goal after Rudiger lay it off for him but it was straight at Darlow. His crosses today lacked conviction. However he made up for it by scoring the all important goal with a belter of a shot into the top corner. He doubled his tally as well for Chelsea with a second in the 78th minute.
Kai Havertz (6.5/10) – The German international got into an altercation with the Newcastle United goalkeeper Darlow who was wasting time. Othe than that he was dropping down to receive the balls. Moreover he was brought down by Darlow and got the penalty.
Hakim Ziyech (7.5/10)- Hakim Ziyech had a good first half and even had the ball in the back of the net but was ruled out for offside. Moreover he even struck a free-kick very nicely which went just wide. And he went even close to scoring after hitting the post.
Callum Hudson Odoi (7/10)- The English international was getting into the important spaces down the left hand flank. He was good at dribbling the ball and looked to get the balls into the box.
Substitute-
Ruben Loftus Cheek (6/10)- Ruben Loftus Cheek was called up by Thomas Tuchel to substitute the struggling N'goloKante. He was brought on to increase the attacking options.
Ross Barkley (5.5/10)- In a rather strange substitution, Thomas Tuchel brought on Ross Barkley in place of Hakim Ziyech who was probably the few positives for Chelsea so far.
Saul Niguez- NA
Newcastle United Player Ratings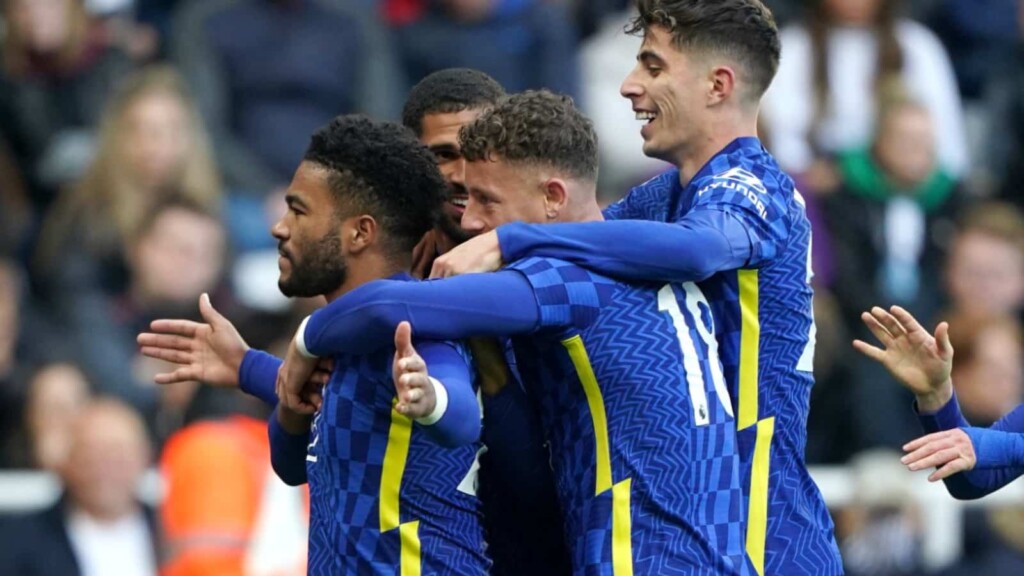 Karl Darlow (5/10) – The English keeper was very calm and composed in the first half and had a great performance blocking some power shots until the hour mark. Not much could he have done to stop Reece James' shots. Darlow's foul on Havertz resulted in the third goal with Jorginho scoring directly from the 12 yards.
Javier Manquillo (5/10) – The Spanish right back did what was required to keep Ben Chillwell in check on the right side and was also very quick to move up with the ball at counters. However he was exploited by the Chelsea forwards which resulted in some goals for the away side in the second half.
Emil Krafth (5.5/10) – Krafth was very strong and sturdy at the back as he defended at the centre really well. The Swedish player generally plays as a right back for Newcastle United but with 5 defense formation on the match he was quite impressive at the centre back however he was not able to do much to disrupt Chelsea's momentum in scoring the goals.
Jamaal Lascelles (5/10) –Lascelles was pretty strong in the first half and did very well to stop the Chelsea players until the hour mark however the first two goals by Reece James was a result of his mistake as he failed to clear the ball far and even failed to cover his mistake.
Ciaran Clark (5/10) – The Irish defender definitely was not much different as he kept on providing Newcastle United alongside his other teammates the much needed defensive support. He was caught out of position by Reece James a couple of times which thus resulted in Chelsea going up 2-0 at the 75th minute mark.
Matt Ritchie (5/10) – The Scottish winger was playing in more of a wing back position as he managed to link up with Fraser and move in at quick attack. Had a decent game but could have provided better support at the back as two of the goals of Reece James came in from his side.
Sean Longstaff (5.5/10) – The English midfielder did not have much chance to go in the attack but provided great support at the back. Could have been more quick and flexible to move with the ball and create attacks.
Isaac Hayden (5.5/10) – Hayden was very strong defensively in the first half and received a very early yellow for which he was taken off to bring in Almiron to provide more options in the attack.
Ryan Fraser (5.5/10) – Fraser linked up with Ritchie well on the left side but they did not see the ball much as Chelsea dominated the possession. Fraser made a great attempt to stop Reece James' first goal but unfortunately the shot sailed past him into the top right corner of the net.
Callum Wilson (5/10) – Callum Wilson was very sloppy with the ball and gave away possession very much. He could have been much more physical and quicker with the attacks to make a difference with whatever chance Newcastle United had.
Allan Saint-Maximin (5.5/10) – Maximin was having a pretty sloppy game in the first half however in the second half he had his mind back in the game but not much difference he could made with the Chelsea's defense providing a top notch performance.
Substitutes
Miguel Almirón (5/10) – Almirón did not receive much chance to provide Newcastle United the break they needed as they were on the backfoot losing the match. The Paraguyan midfielder was left chasing keeping up with Chelsea to stop their attacks.
Joe Willock (5/10) – Joe Willock was bought in as a attacking sub but Newcastle Untied hardly saw any ball after the hour mark. He only contributed in defense as not much Newcastle was able to do with Chelsea leading 3-0.
JonjoShelvey (N/A)
Also Read: Twitter reacts as Australian Footballer Josh Cavallo Comes Out As Gay