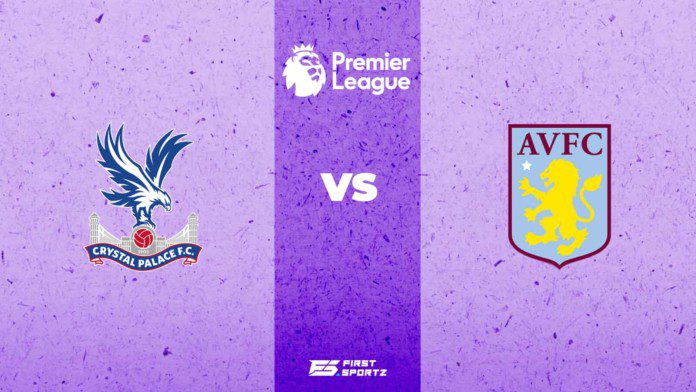 Villa made a positive away start as Targett contributed in the attacking role scoring in the early stages of the game giving Villa a 0-1 lead at the completion of half-time. McGinn doubled the lead in the 2nd half gifting Gerrard yet another win. Crystal Palace got a poor start but Guehi scored a last minute goal creating some hope.
Crystal Palace
Guaita (5.5/10): The Crystal Palace goalkeeper made a poor start by conceding 2 goals & couldn't manage to save many shots.
Ward (7.1/10): Ward covered the wing & defence quite well for Crystal Palace and at the same time, made a crucial clearance preventing a goal.
Tomkins (6.5/10): Tomkins had a good first start of his premier league campaign for Crystal Palace as he looked strong in the defence & gave some good coverance in place of Anderson.
Guehi (7.5/10): Guehi provided some last minute hope to Crystal palace by scoring a wonderful touch towards the goal & covered an overall defence quite well.
Mitchell (6.1/10): Mitchell wasn't seen much on the field and Bailey even managed to cut past him easily.
Gallagher (6.5/10): The youngster had a good name where he used a good pace running past players creating chances & at the same time, providing a contribution in the defence area as well.
Milivojevic (6.0/10): The Crystal Palace captain couldn't provide much of a contribution rather than creating some of the crucial chances. He was later on substituted as Eze entered the field.
Kouyate (7.8/10): Started poor in the beginning but added his name to the assist making a contribution towards the goal converted by Guehi.
Zaha (5.9/10): Zaha got a good head start in the first half cutting past players but he ended up being booked from a careless tackle from behind on cash. He couldn't provide much in the 2nd half.
Benteke (6.2/10): Benteke tried every effort to net the goal but was blocked very well by Mings & Martinez. His shot accuracy were better but couldn't get past through Martinez.
Olise (5.6/10):Olise looked mostly lost in the attack & couldn't contribute much into the game. He had a poor game tonight.
Substitutes
Eze (5.9/10):Eze created some good chances for Crystal Palace from the wing but otherwise, he was not much to be seen.
Ayew (6.4/10): Had a good start adding to the attack straightaway.
Edouard (5.9/10):Couldn't provide much of a start.
Aston Villa
E. Martinez (7/10): Martinez was exceptional as usual. He made some crucial saves providing very little chance to palace to get past him.
Targett (8.0/10): Made contribution straight towards the attack & hammered the shot into the bottom corner to gift Villa their first goal of the game. He also provided some great crosses from the wing.
Mings (6.5/10): The Villa skipper was a strong man seen in defence. He prevented Benteke from scoring by providing a strong body block giving very little chance to even move forward.
Ngoyo (6.1/10): gave a satisfactory performance but the full-backs stole the show with their performacne.
M.Cash (7.1/10): Cash provided some good attack from the wing at the same time covering the defence & had a good start.
J.Ramsey (6.5/10): The youth had a decent game as he got adjusted quite well in the midfield area building up a rhythm to gather an attack.
Nakamba (5.8/10): wasn't seen much on the field and was also booked for a bad tackle.
McGinn (8.1/10): McGinn turned out to be the shining armour for Villa as he hammered a late goal with just 6 minutes remaining on the clock. He had been slower in the first half but completely changed the game in the 2nd one.
O. Watkins (6.2/10): Watkins contributed towards some good attack but failed to create a name for him. A good overall performance though.
Young (6.4/10): Young provided some good support into the wing providing some good curlers. He almost scored a goal from the free kick that he missed by a few inch.
Bailey (6.2/10): The Villa winger gave some good performance cutting from the right wing but still couldn't manage to go past the palace defence. His overall performance was satisfactory.
Substitutes
Douglas Luiz (6.1/10): He got involved straightaway from entering the field but ended up getting booked later on.
El Ghazi (7.8/10): The Villa attack improved to a better level after El Ghazi entered. He also contributed by providing a wonderful assist to McGinn who scored the 2nd goal.
Buendia(6.0/10): He went on with the attack just after entering the field but still he didn't get an opportunity to draw a shot.
ALSO READ | 'New broom sweeps better' Petr Cech warns Chelsea about Manchester United after the appointment of Ralf Rangnick