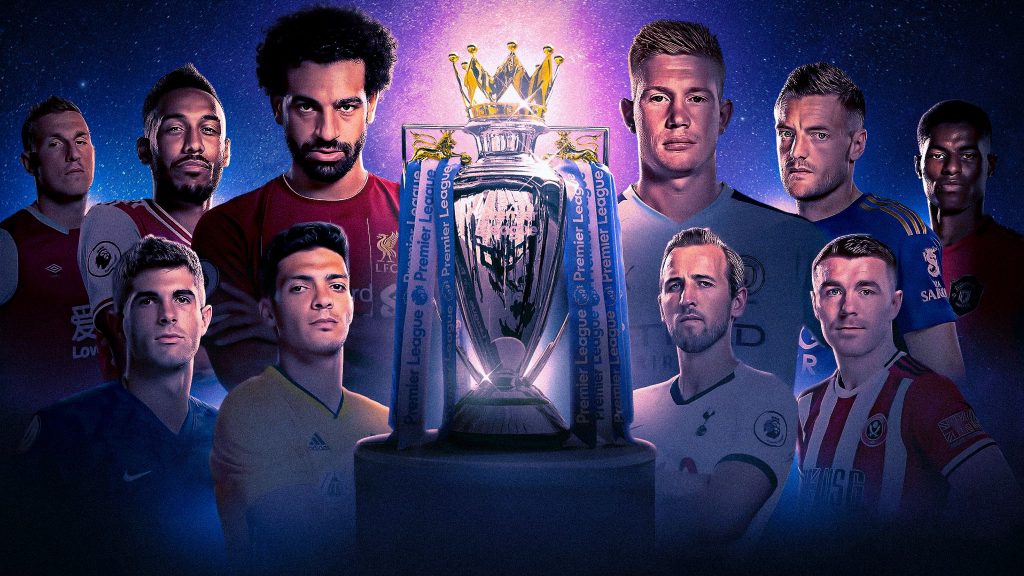 In a previous article we ranked the most impactful new signings of this season's Premier League. Now we rank the current players and the impact they have had. Many players have regained their form, while some have been consistent and others have entered the spotlight only recently. As expected of the Premier League, this season has had so many twists and turns just like the year 2020 has been!
Here we rank the 5 best teams that has played exceptionally well this season:
Leeds: Leeds has been the most surprising package of this season. Marcelo Bielsa's Leeds have punched fully above their weight and have shocked the most powerful teams of the Premier League! Liverpool was in for a shock Leeds played their own game against them and almost proved better than them! Leeds counter and press just like Liverpool and for the better part of the match was simply better than them. A bad mistake in the last few minutes of the match allowed Liverpool to win. Leeds drew against Manchester City and have beaten Aston Villa emphatically. Truly, Leeds is a team to watch and they have the potential to go far in this season.
Aston Villa: Aston Villa is another team that has surprised the league. Not many teams can defeat Liverpool and not many teams can do that in an empathetic manner. Yet, Aston Villa went on to humiliate the Premier League Champions in a shocking manner as they put seven past them! Currently sitting at second place in the table, Aston Villa won their first four games and had their unbeaten record broken by Leeds recently. Captain Jack Grealish, young striker Ollie Watkins, experienced midfielder Ross Barkeley and goalkeeper Emiliano Martinez have been the stalwarts of their campaign and are going to be the key to their success.
Everton: Everton under Carlo Ancelloti is a transformed team and has been playing some exciting football. In this transfer window they went out and bought an entirely new midfield as Abdoulaye Doucoure, Allan and James Rodriguez joined them along with Ben Godfrey. The link-up between Rodriguez, Richarlison and Dominic Calvert-Lewin has been the key to their success and they will be trusted to carry them forward.
Totteham Hotspur: Tottenham has made some exciting signings (Bale anyone?) and have played sensational football even without him. Harry Kane and Son Heung-Min have been in white hot form as Kane has turned provider while Son is finishing off the attacks. Matt Doherty has arrived as a replacement for Jan Vertonghen while Tanguy Ndombele and Giovani Lo Celso combine once again. Jose Mourinho has a truly exciting team in his hands with his players in superb form. He must learn to not implode and guide them to success forward.
Liverpool: Wayne Rooney said "Even if Manchester City sign Lionel Messi, the signing of Thiago Alcantara will surely grant Liverpool as champions yet again". The signing of him has plugged a major deficiency they had and the signings of Diogo Jota and Konstantinos Tsimikas has given them enviable squad depth. Liverpool is expected to continue its form from 2018 and win more titles now. Jurgen Klopp's men are more than capable to finish the job and must not be underestimated at any cost.
Ranking the five best players of the Premier League till now:
5) Patrick Bamford: Leeds United's most prolific striker, Bamford is an exciting prospect for the England national team along with Dominic Calvert-Lewin. He's consistent in scoring and has scored the most goals for them and is trusted to lead their frontline. His hat-trick against Aston Villa is a statement of form and other teams must fear his talent now.
4) Mohamed Salah: Stats predict that Mohamed Salah is having a better season than his 2017-18 season. He has scored 6 goals till now, but he has taken on a more influential role than before. He has the most chances created in the team and is in the top five in the league. Thought to be selfish, he no longer can be called that anymore as he has created 11 chances in just three matches. Truly if Salah could keep producing the same numbers, he is bound to take this season by storm and become better than his 2017/18 version. Did we tell you he's just scored 100 goals for Liverpool!
3) Son Heung-Min: Harry Kane creates, Son scores! This has been the formula for the season has Son is playing more of a predatory role this season. They have combined together for a whopping eight times this season and are slowly turning to become this season's deadliest duo! Their combination along with the arrival of Gareth Bale is the key to their success this season.
2) Harry Kane: People said he was out of form and finished. People said injuries had derailed his career and that Tottenham have to sell him to capitalise. However Kane just proved every single critic wrong and has been in white hot form along with Son Heung-Min. The two of them have struck up a deadly partnership and have been laying on the goals for Totteham. Kane provided four assists against Southampton and all of them were finished off by Son. They continued their form against West Ham and assisted each other. If Kane can stay away from injuries and retain this form, Tottenham can truly considered to be title contenders.
1) Dominic Calvert-Lewin: Relatively unknown before this season, Dominic Calvert-Lewin has truly arrived on the world's biggest stage. He has scored in all five matches for Everton including a hat-trick against West Brom in the league. He scored another hat-trick against West Ham in the Carabao Cup. DLC is considered to be Harry Kane's successor and his form is to be watched . All eyes are on Gareth Southgate and his decision to allow him to play and not waste his career. His partnership with James Rodriguez and Richarlison is the key to Everton's sustained success and they might just go all the distance in winning their first Premier League!