PSG vs Nice: PSG will take on Nice in Matchday-16 of the ongoing Ligue 1 season at the Parisians' home ground Parc des Princes. Let's take a look at the preview, live stream, injury update and prediction for the match.
PSG vs Nice: Preview
Paris Saint Germain are the invincible table-toppers of Ligue 1. Despite having been sloppy in a number of matches and losing a match against Rennes, the Parisians are still by far the best side in France and arguably one of the bests in all of Europe. After conceding early in their previous Ligue 1 match against St. Etienne, a brace from captain Marquinhos and some Messi Magic helped them cruise past their opposition at ease. They would look to do something familiar in their upcoming match against Nice as well.
Nice are placed third on the points table as of now and they have been in a terrific this season. They will thus make things very hard for Lionel Messi and Co. who can expect a Rennes and Lille level threat from the mid-tier club. A win against PSG will take them to the second spot on the points table right behind PSG and they will aim for the full three points.
PSG vs Nice: Match Details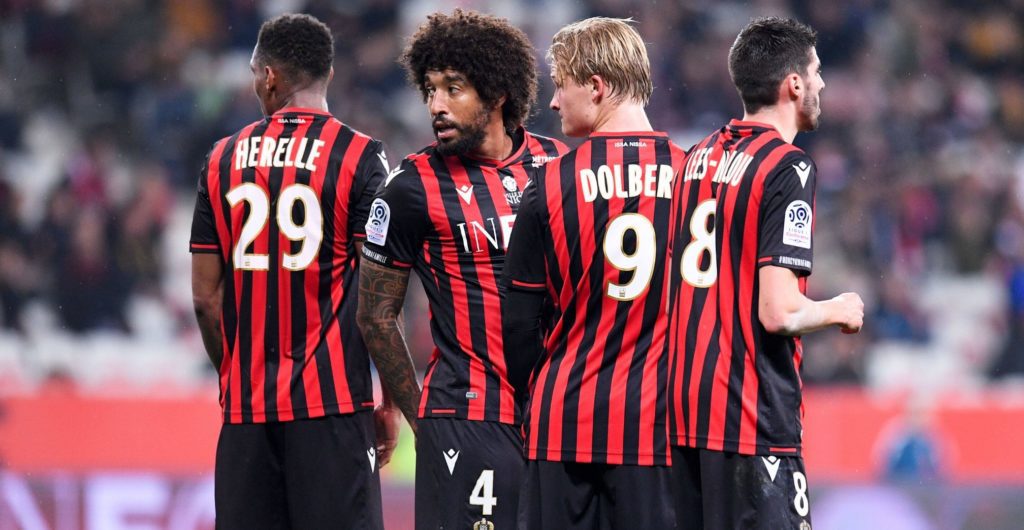 Match: Paris Saint Germain vs OGC Nice, Ligue 1 2021/22
Date and Time: 2nd December, 1:30 AM IST
Venue: Parc des Princes, Paris
PSG vs Nice: Head to Head
Total Matches played: 31
Matches won by PSG: 16
Matches won by Nice: 10
Matches Drawn: 5
PSG vs Nice: Injury Report
Paris Saint Germain
Neymar Jr. – Ankle Injury
Ander Herrera – Hamstring Contusion
Julian Draxler – Muscle Injury
OGC Nice
Evann Guessand – Sprained ankle
Robson Bambu – Ankle Injury
PSG vs Nice: Probable Lineup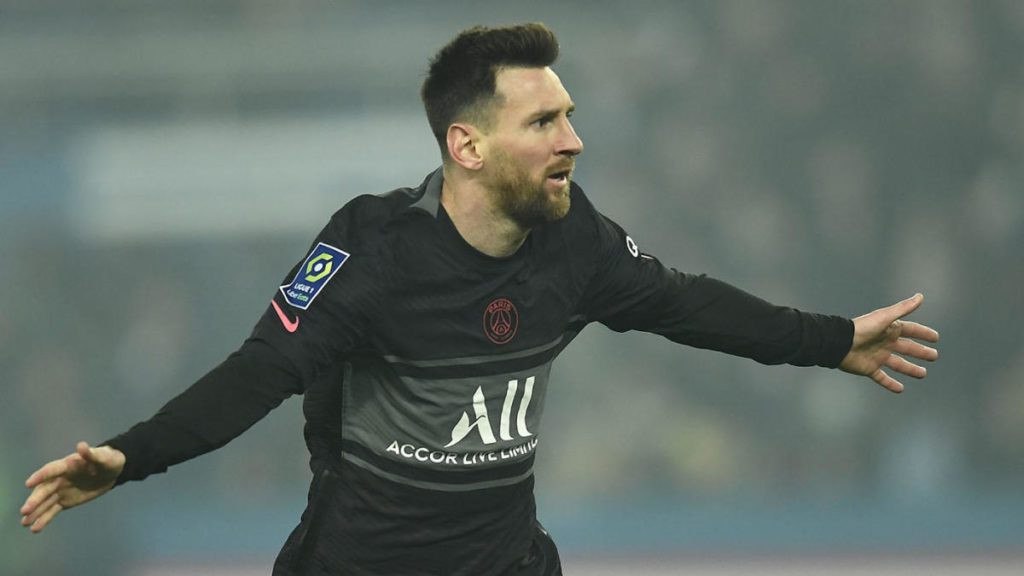 PSG: Keylor Navas (GK); Juan Bernat, Marquinhos, Presnel Kimpembe, Colin Dagba; Idrissa Gueye, Danilo Pereira, Rafinha; Lionel Messi, Angel Di Maria, Kylian Mbappe
Nice: Walter Benitez (GK); Melvin Bard, Jean-Clair Todibo, Dante, Jordan Lotomba; Pablo Rosario, Mario Lemina, Calvin Stengs, Justin Kluivert; Amine Gouiri, Kasper Dolberg
PSG vs Nice: Prediction
Paris Saint Germain clearly have the better team on paper. Despite their recent tendency to fumble against good teams, tomorrow's clash is expected to be a clean sweep for the Parisians. We predict a 3-0 win in favour of PSG.
PSG vs Nice: Live Stream
Country
Broadcast
India
Voot select
Albania
SuperSport 4 Digitalb
Algeria
beIN Spoorts HD 2
beIN SPORTS CONNECT
Anguila
ESPN2 Carribean
ESPNPlay Carribean
Antigua and Barbuda
ESPN2 Carribean
ESPNPlay Carribean
Argentina
ESPN Sur
Star+
Armenia
Setanta Sports 1
Aruba
ESPN2 Carribean
ESPNPlay Carribean
Australia
Kayo Sports
Foxtel Now
Austria
DAZN
Azerbaijan
Setanta Sports 1
Bahrain
beIN Sports HD 2
beIN SPORTS CONNECT
Barbados
ESPN2 Carribean
ESPNPlay Carribean
Belarus
Setanta Sports 1
Belize
ESPN2 Carribean
ESPNPlay Carribean
Bermuda
ESPN2 Carribean
Bolivia
ESPN Sur
Star+
Bosnia And Herzegovina
Arena Sport 3 Serbia
Brazil
Estádio TNT Sports
GUIGO
British Virgin Islands
ESPN2 Carribean
ESPNPlay Carribean
Brunei
beIN Sports 1 Thailand
beIN Sports Connect
Cambodia
beIN Sports 1 Thailand
beIN Sports Connect
Canada
fubo TV Canada
beIN Sports Canada
Cayman Islands
ESPN2 Carribean
ESPNPlay Carribean
Chad
beIN Sports HD 2
beIN SPORTS CONNECT
Chile
ESPN Sur
Star+
China
PPTV Sport China
Migu
QQ Sports Live
Colombia
ESPN Sur
ESPN2 Colombia
Star+
Croatia
Arena Sport 1
Cuba
ESPN2 Carribean
ESPNPlay Carribean
Czech Republic
Nova Sport 1
Eurosport 2 Czech
DIGI GO
Djibouti
beIN Sports HD 2
beIN SPORTS CONNECT
Dominican Republic
ESPN2 Carribean
ESPNPlay Carribean
Ecuador
ESPN Sur
Star+
Egypt
beIN Sports HD 2
beIN SPORTS CONNECT
Estonia
Setanta Sport 1
France
Amazon Prime Video
Georgia
Setanta Sports 1
Gambia
SuperSport MaXimo 1
DStv Now
SuperSport Football Plus ROA
Germany
DAZN
Grenada
ESPN2 Carribean
ESPNPlay Carribean
Guadeloupe
ESPN2 Carribean
ESPNPlay Carribean
Haiti
ESPN2 Carribean
ESPNPlay Carribean
Honduras
ESPN2 Carribean
ESPNPlay Carribean
Hong Kong
Now Player
beIN Sports 2 Hong Kong
beIN Sports Connect Hong Kong
Hungary
Digi Sport 2
Indonesia
RCTI+
beIN Sports Connect Indonesia
beIN Sports 1 Indonesia
Iran
beIN Sports HD 2
beIN SPORTS CONNECT
Iraq
beIN Sports HD 2
beIN SPORTS CONNECT
Italy
20
Mediaset Infinity
Jamaica
ESPN2 Carribean
ESPNPlay Carribean
Jordan
beIN Sports HD 2
beIN SPORTS CONNECT
Kazakhstan
Setanta Sport 1
Kosovo
IPKO TVim
Arena Sport 3 Serbia
Kuwait
beIN Sports HD 2
beIN SPORTS CONNECT
Kyrgyzstan
Setanta Sport 1
Laos
beIN Sports 1 Thailand
beIN Sports Connect
Latvia
Setanta Sports 1
Lebanon
beIN Sports HD 2
beIN SPORTS CONNECT
Libya
beIN Sports HD 2
beIN SPORTS CONNECT
Lithuania
Setanta Sports 1
Luxembourg
Eleven Sports 1 Belgium
Martinique
ESPN2 Carribean
ESPNPlay Carribean
Moldova
Setanata Sports 1
Monteneggro
Arena Sport 3 Serbia
Monstserrat
ESPN2 Carribean
ESPNPlay Carribean
Morocco
beIN Sports HD 2
beIN SPORTS CONNECT
Netherlands Antilles
ESPN2 Carribean
North Macedonia
Arena Sport 3 Serbia
MaxTV Go
Oman
beIN Sports HD 2
beIN SPORTS CONNECT
Palestinian Territory
beIN Sports HD 2
beIN SPORTS CONNECT
Paraguay
ESPN Sur
Star+
Peru
ESPN Sur
Star+
Philippines
RCTI+
beIN Sports 1 HD
Puerto Rico
beIN SPORTS
ESPN2 Carribean
ESPNPlay Carribean
Qatar
beIN Sports HD 2
beIN SPORTS CONNECT
Romania
Digi Sport 3 Romania
Digi Online
Russia
Sportbox.ru
Match! Football 2
matchtv.ru
Serbia
Arena Sport 3 Serbia
Singapore
beIN Sports Singapore
beIN SPORTS CONNECT Singapore
Slovakia
Nova Sport 1
DIGI GO
Slovenia
Arena Sport 2 Slovenia
Somalia
beIN Sports HD 2
beIN SPORTS CONNECT
South Sudan
beIN Sports HD 2
beIN SPORTS CONNECT
Syria
beIN Sports HD 2
beIN SPORTS CONNECT
Tajikistan
Setanta Sport 1
Thailand
beIN Sports 1 Thailand
beIN Sports Connect
AIS PLAY
Trinidad and Trobago
ESPNPlay Carribean
Tunisia
beIN Sports HD 2
beIN SPORTS CONNECT
Turkey
beIN CONNECT Turkey
Turkmenistan
Setanta Sports 1
US Virgin Islands
ESPN2 Carribean
ESPNPlay Carribean
United States
fuboTV
Fanatiz USA
beIN Sports
beIN SPORTS CONNECT
Uruguay
ESPN Sur
Star+
Uzbekistan
Setanta Sports 1
Venezuela
ESPN Sur
Star+
Vietnam
ON Sports Premium
VTVcab ON
Yemen
beIN Sports HD 2
beIN SPORTS CONNECT
PSG vs Nice: Live Stream
Also Read: Manchester United: Ralf Rangnick's relationship with Thomas Tuchel and Jurgen Klopp