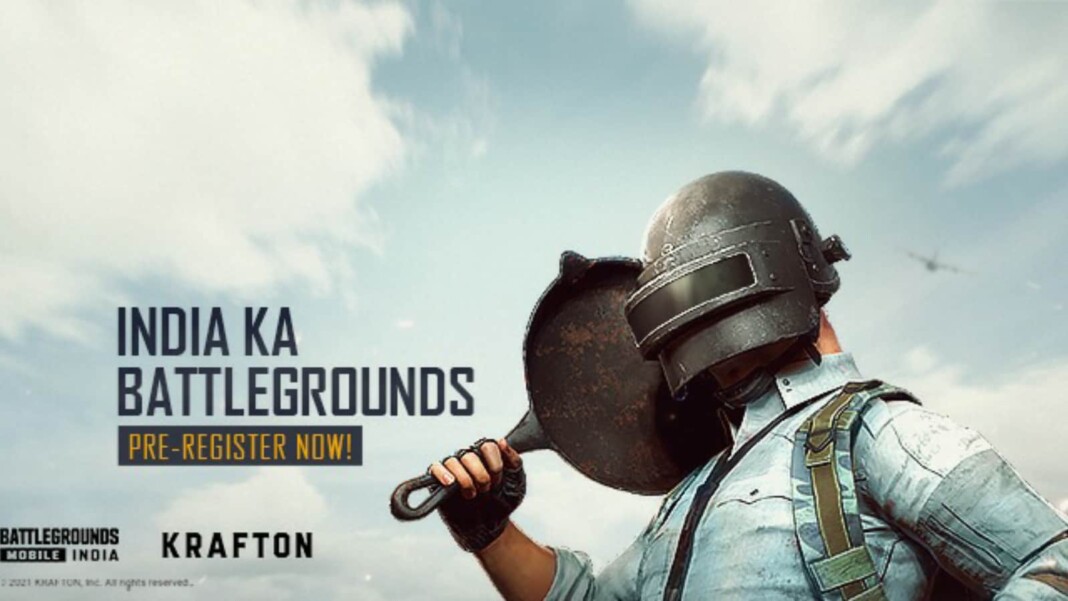 The commencement of pre-registrations for Battlegrounds Mobile India is a playful music to ears of Indian PUBG enthusiasts. The pre-registrations had started earlier this month i.e., 18th May on the Google Play Store. Undoubtedly, the game's comeback to the country as Battlegrounds Mobile India is one of the most awaited games in India.
Facing several hurdles and confrontations thrown by the Indian Government towars this game have finally come to an end and the game is placing its feet in India, which is just one step away to get launched. However, there is no official launch date revealed by the developer, Krafton.
Battlegrounds Mobile India is an Indian version of PUBG Mobile and the game is made available only in India. Hence, the BGMI (previously called PUBG Mobile India) is exclusively available in India only. Concerning the PUBG mobile India ban reasons, Krafton has set their privacy policy, Terms of services India strictly as per the ban reasons.
One of those from Terms of Services are restrictions for Underaged players for playing Battlegrounds Mobile India.
Battlegrounds Mobile India limited playing hours for players below age 18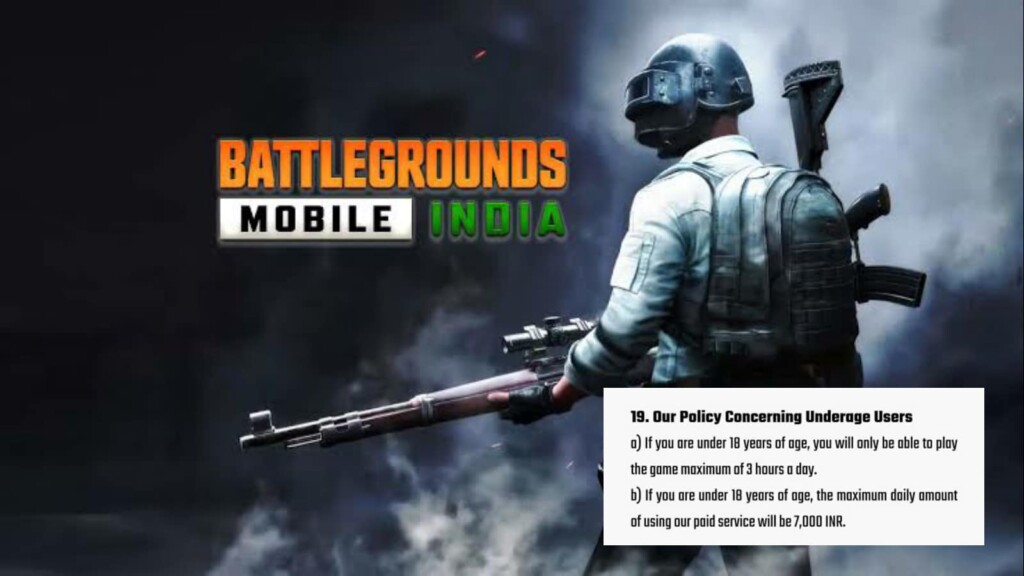 The Battlegrounds Mobile India was recently announced by the developer Krafton. After the announcement, the developers also revealed the privacy policy and Terms of services on the official website of BGMI addressing and leveling many issues raised by Indian Government during the PUBG Mobile ban.
READ MORE: Battlegrounds Mobile India Might Not Allow Players to Transfer Their In-game Items From PUBG Mobile
As per the Battlegrounds Mobile India Terms of services, the playing time of the players under the age of 18 will be restricted as well as their spending time will also be limited.
Here is what the restrictions imposed by the developer terms and conditions for players under the age 18:
a) If you are under 18 years of age, you will only be able to play the game maximum of 3 hours a day.
b) If you are under 18 years of age, the maximum daily amount of using our paid service will be 7,000 INR.
According to the terms of services, the players are able to play the game for a time period of 3 hours per day. Morever, the developers features a paid service for players under the age of 18 which costs the players for using the game for maximum daily limit of INR 7000.
Apart from these restrictions, players below 18 have to provide their parents' or guardians' mobile number for accessing the game. Here is what Terms of Services of the game states:
"If you are under 18 years of age, you will be asked to provide the mobile phone number of your parent or guardian to confirm that you are legally eligible to play the game. If you are a parent or guardian and you believe your child with under 18 years of age has provided us with personal information without your consent, you can contact us and request your child's information to be deleted from our system."
Battlegrounds Mobile India will also give exclusive pre-registration rewards for players for pre-registering the game which includes:
Recon Mask
Recon Outfit
Celebration Expert Title
300 AG
As of now, there is no confirmation for the launch date of this popular most-awaited game. Players can follow the official social media handles of this game to stay updated on each update regarding this new title. Following are the links to the official social media handles of the game.
ALSO READ: Battlegrounds Mobile India Will be Compatible With Low-end Devices