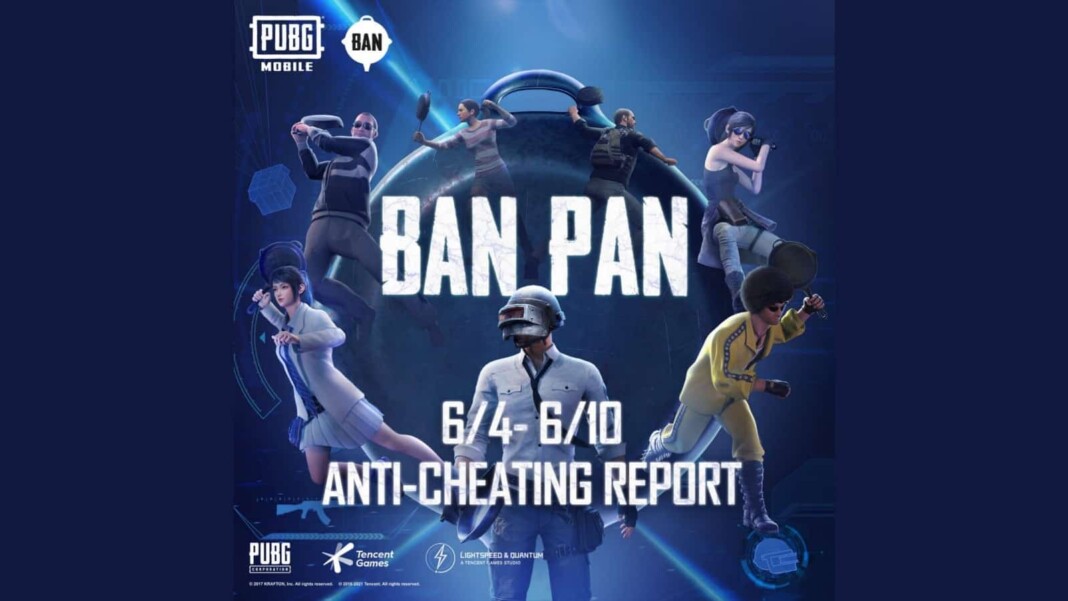 PUBG Mobile is surely one of most loved Battle Royale titles which had a vast community in the eSports and gaming scene. The game has seen massive upsurge in their growth globally. The success of the main game has also paved the way for several regional versions.
However many of the users and the developers have to face troubles in the form of cheaters and scammers. The cheater use third-party software and hacks to bring down the legit players' gameplay and performance without making any effort.
To tackle this issue, PUBG developers have introduced an Anti-cheat system that detects and bans the players with cheats and hacks. The developers post the ban pan report every week detailing the number accounts that were banned along with their rank tiers and types of hacks used.
This week, the PUBG Anti-cheat system bans 1,354,783 accounts due to using cheats in which most cheats modification of character model and speed hacks. This week's report has seen a significant rise in ban numbers and is increased by 67% when compared to the previous week report. It seems like the cheater have some room in the game but as far as the Anti-cheat system exists, they can't get out of it!
Also Read: Battleground Mobile India Release Date Leaked? What Pros think about this?
Break-Up Of This Weeks PUBG Mobile Ban Pan Report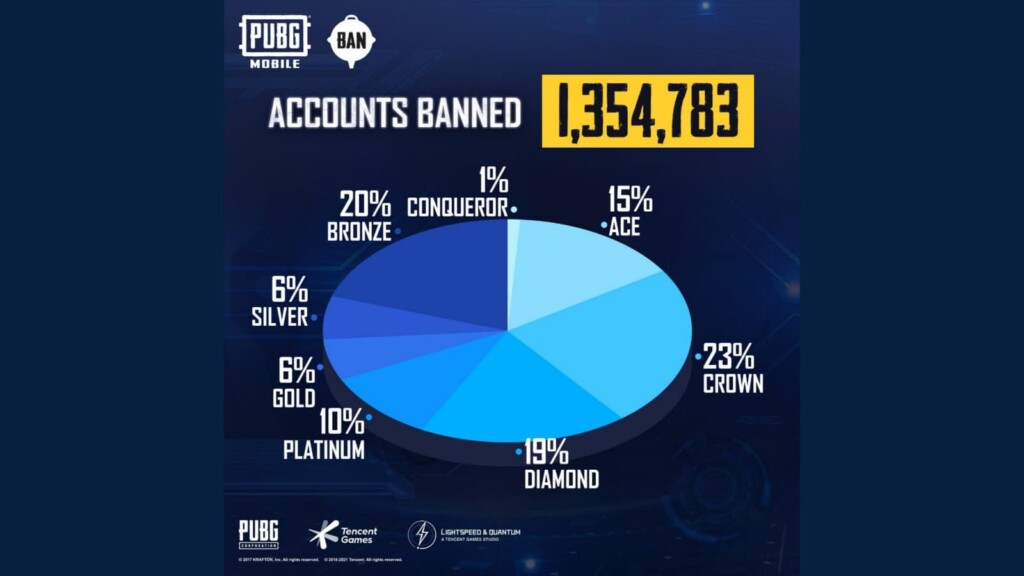 Between June 4 and June 10, a total of 1,354,783 accounts were banned due to using illegal hacks and cheats. According to the report, here are the rank tier percentage of the accounts banned
Conqueror – 1%
Ace – 15%
Crown – 23%
Diamond – 19%
Platinum – 10%
Gold – 6%
Silver – 6%
Bronze – 20%
This time the players had managed to escape the Anti-cheat system and climbed up the rank tiers. Usually, most of the accounts are banned in the early stages (initial ranks).
PUBG Mobile Ban Pan – Breakdown of cheats used this week: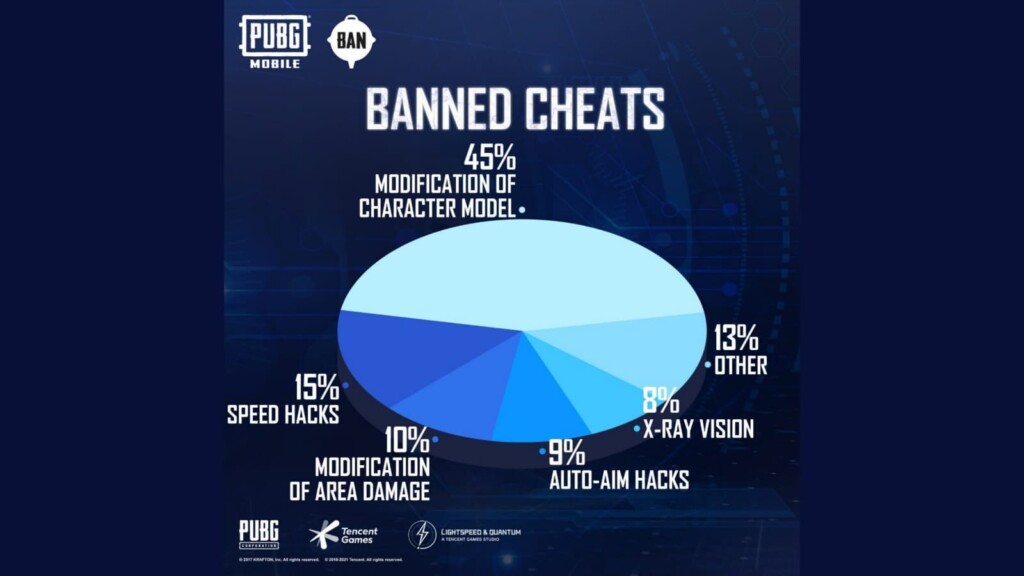 Speed hacks:>>15%
Modification of character model:>> 45%
X-Ray vision:>> 8%
Modification of Area Damage:>> 10%
Auto-Aim:>> 9%
Others:>> 13%
As you can see, the modification of character and speed hacks are the most used cheats this week.
---
Follow our Instagram handle to participate in huge DJ Aloks Giveaway and to stay updated with every latest news of gaming and eSports scene
Also Read: Top 5 Best VPN for PUBG Mobile Lite [High Ping Fix!]