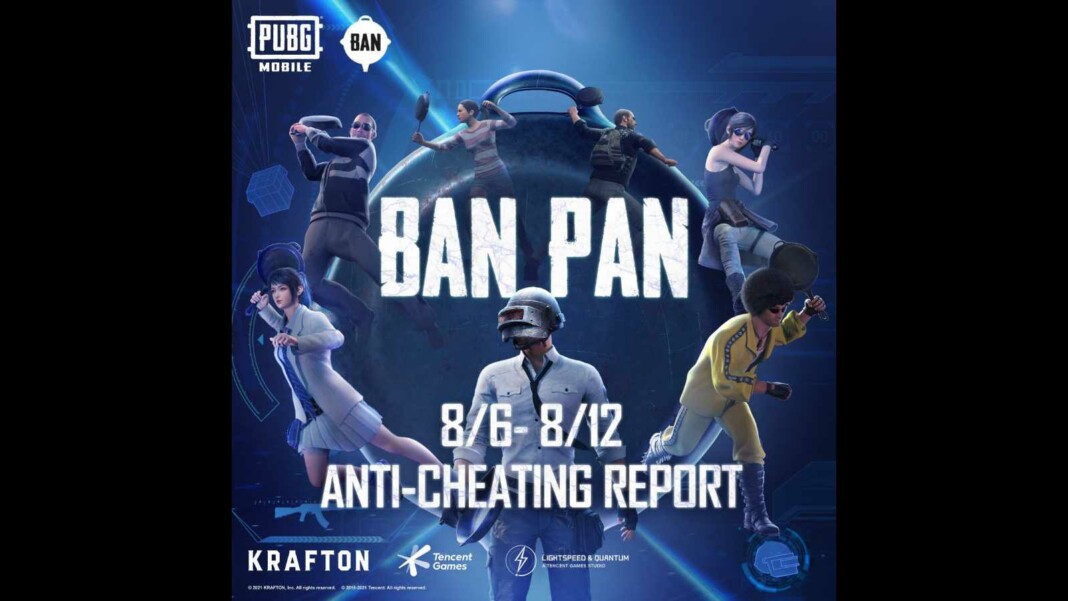 PUBG Mobile is a game that needs no introduction. Despite its ban in several countries, its popularity does not seem to be ceasing. Instead it is creating new milestones every year. Recently, PUBG Mobile became the highest grossing game in the month of July 2021 beating other popular games such as Garena Free Fire & Genshin Impact.
However, the game is also known for its abundance of hackers and exploiters who resort to unfair means to win the matches effortlessly. This became a cause of concern for the developers which compelled them to introduce an anti-cheat system that identifies the hackers as well as bans their account to ensure a genuine and viable gaming platform for all. The ban pan program even performs a security inspection before the beginning of any match.
The officials of PUBG Mobile make sure to inform other players about the number as well as the reasons that got the accounts banned.
PUBG Mobile anti cheat system bans more than 1.1 million hackers this week!
PUBG Mobile officials publish a weekly report every month under the ban pan programme to inform the other players about the number of accounts that got banned and the primary reason for their ban. As usual, the officials have launched a weekly report today on their social media handles. From August 6-12, the anti-cheat system has banned around 1,197,429 accounts for using hacks in the game.
Character modification and auto-aim hacks were the major reasons for this week's ban. This week's ban has seen a slight increase from the previous week's ban which was around 1,080,773 accounts.
Related: PUBG Mobile Team Up 2021: Get a free permanent outfit and vehicle skin!
Banned accounts respective to their rank tiers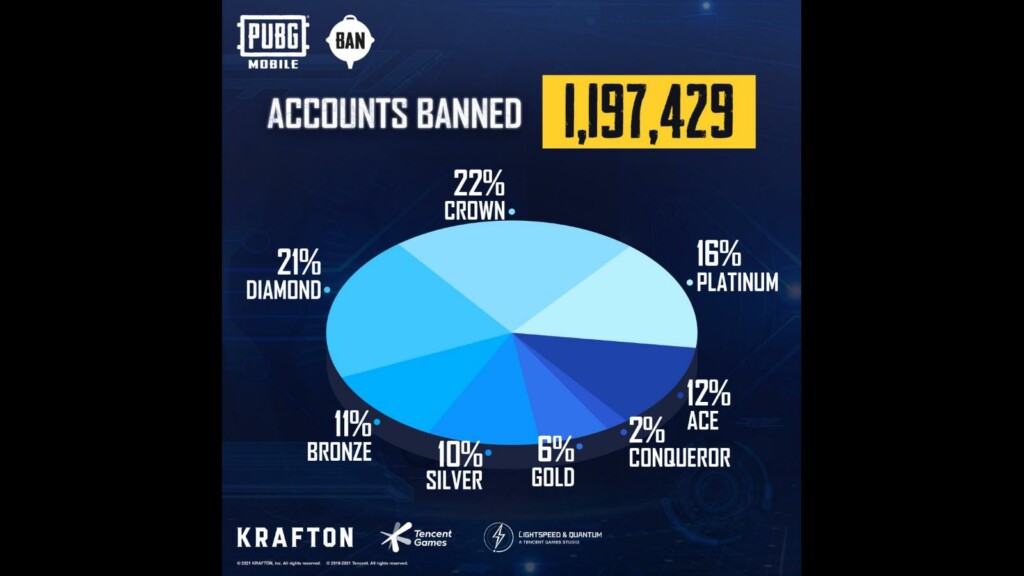 Conqueror – 2%
Ace – 12%
Crown – 22%
Diamond – 21%
Platinum – 16%
Gold – 6%
Silver – 10%
Bronze – 11%
Most of the players banned were of Crown Tier who used miscellaneous hacks to increase their rank. Banned players belonging to silver tier have also increased.
Breakdown of cheats used this week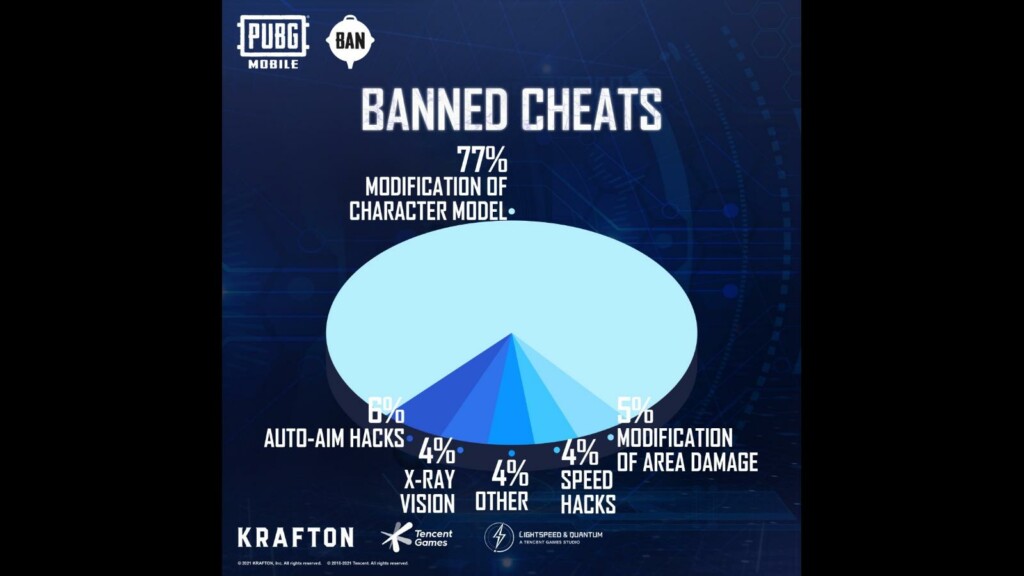 Speed hacks:>> 4%
Modification of character model:>> 77%
X-Ray vision:>> 4%
Modification of Area Damage:>> 5%
Auto-Aim:>> 6%
Others:>> 4%
As we can see, the primary reason for the accounts that got banned was Modification of Character Model.
Also Read: Krafton announces PUBG Continental Series 5 with $1 million prize pool