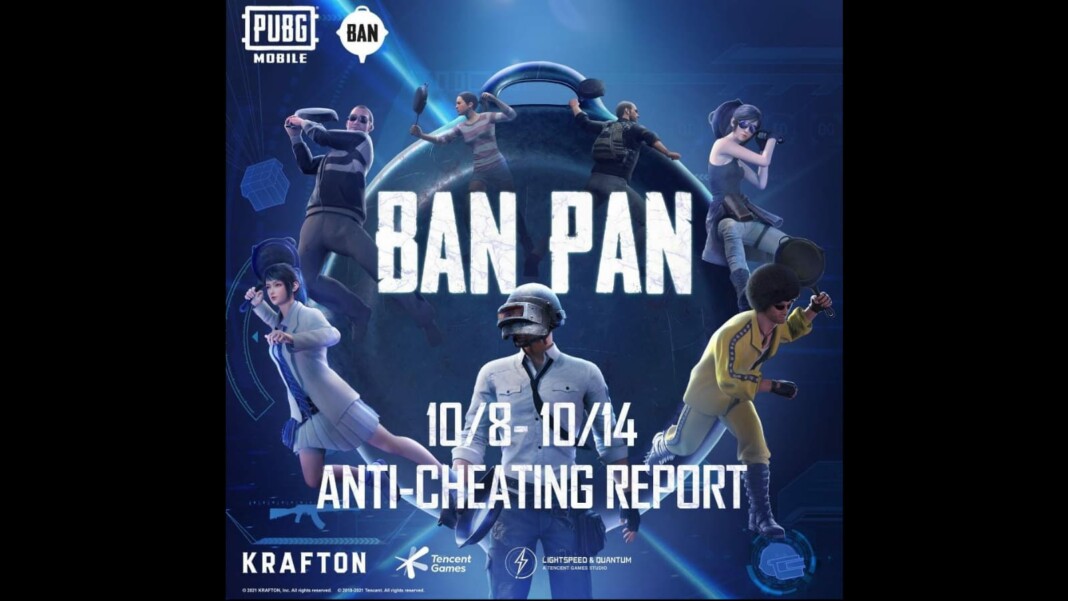 PUBG Mobile has become one of the most popular battle royale title in the recent times due to the unique content brought in the game by developers and exciting collaborations with famous personalities. It has also surpassed other equally famous games in terms of global revenue generated from the past two months.
The globally popular game's eSports industry is growing at tremendous pace and a large part of this success goes towards the extravagant tournaments arranged for different countries. PUBG Mobile has played a great role in enhance the growth of eSports which prompted Thailand to recognise eSports as an official sport. Even after such popularity, it is widely known that PUBG Mobile has led to many incidents of hacking in the game.
PUBG Mobile anti cheat system bans more than 1 million accounts this week!
There have been many instances in which some players complained about being defeated by hackers. Many players have turned their backs towards this game due to the frequent number of hackers. However, as the developers ensure that players can enjoy new content with every update, they also make sure that a free and fair gaming environment is created for all where the hackers could be barred from playing the game. The anti cheat system created to counter hackers in the game has been able to eliminate more than millions of accounts.
Related: PEL Season 4: New airborne deployment rules, participating teams and more
The last anti cheating report was released by the officials on 23rd September, 2021. After that, hackers have caused more trouble for the officials as PUBG Mobile esports youtube channel was hacked when PMPL South Asia was being live streamed. Compared to the previous numbers, the accounts banned this week have significantly risen.
Banned accounts respective to their rank tiers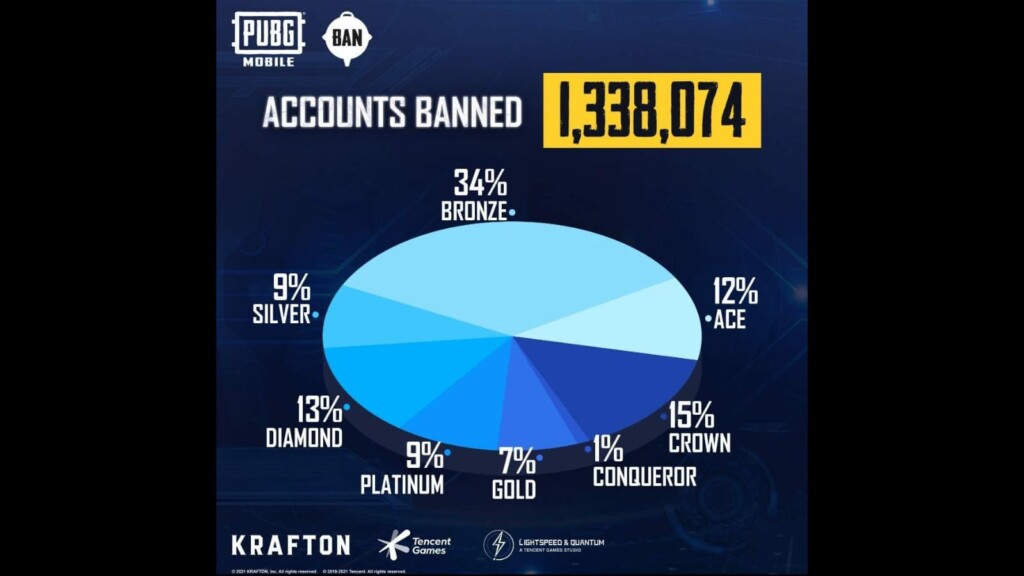 Conqueror – 1%
Ace – 12%
Crown – 15%
Diamond – 13%
Platinum – 9%
Gold – 7%
Silver – 9%
Bronze – 34%
Just like every week, the players belonging to bronze tier faced the highest number of bans which is the lowest tier who used miscellaneous hacks to increase their rank. Banned players belonging to crown tier have also increased significantly.
Breakdown of cheats used this week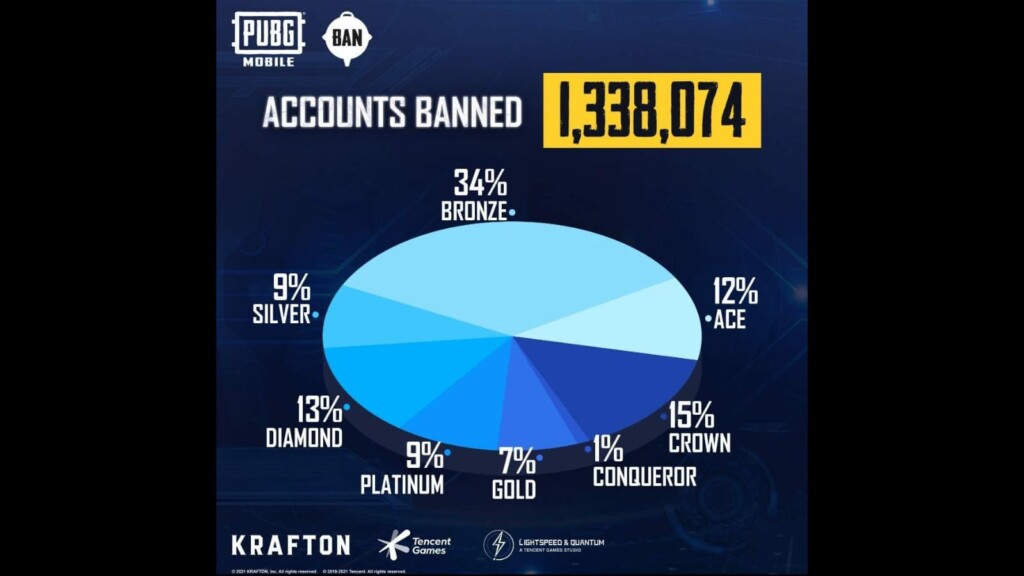 Speed hacks:>> 12%
Modification of character model:>> 41%
X-Ray vision:>> 12%
Modification of Area Damage:>> 10%
Auto-Aim:>> 12%
Others:>> 13%
As we can see, the primary reason for the accounts that got banned in PUBG Mobile was Modification of Character Model. Players using speed hacks have decreased as the number of accounts banned fell down sharply.
Also Read: Krafton is expected to launch PUBG 2 with better graphics next year