PUBG Mobile earnings for January 2021 are out now. The recent reports of Sensor Tower say it all, as the game stands at second place with more than $256 Million (Rs.1858+ Cr) in gross revenue. The 'Honor of Kings' takes first place with Genshin Impact at number four. Scroll down to read more details about the rankings.
PUBG Mobile Earnings January 2021: App Store and Google Play Store Revenue Statistics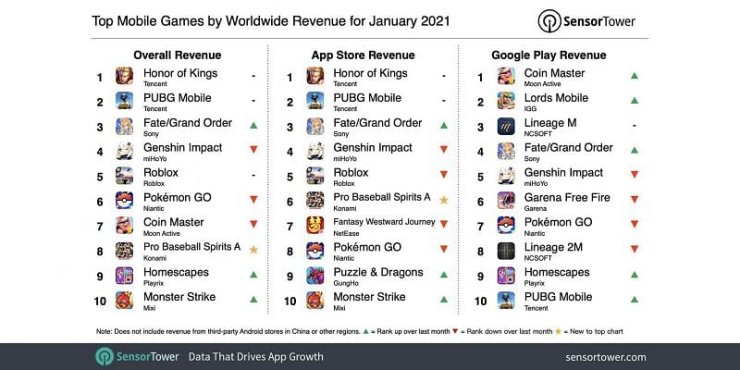 PUBG Mobile is the most played game on smartphones these days. The game is a combination of unique features and interesting in-game maps. Although PUBG Mobile has been banned in India, still its popularity shines in the mobile gaming market. The PUBG Mobile KR version is trending in India and the global version players have migrated to the same.
Sensor Tower is the leading provider of market intelligence and insights for the global app economy. Founded in 2013 and based in San Francisco, CA, Sensor Tower provides enterprise-level data on mobile apps and publishers through their App Intelligence platforms.
The company offers download, revenue, the share of voice, and engagement metrics at unparalleled accuracy for the world's most important markets.
The statistics of the Senor Tower for the app store revenue of games are out too. PUBG Mobile stands at second place in the list of games with the most earning on the app store.
In the Google Play Store, the game has shown improvement. With the increase in the standings, the PUBG Mobile stands at 10th place in the list of games with the most earning on the Google Play Store.
Also Read: PUBG Mobile Partner Title: How to Get it?