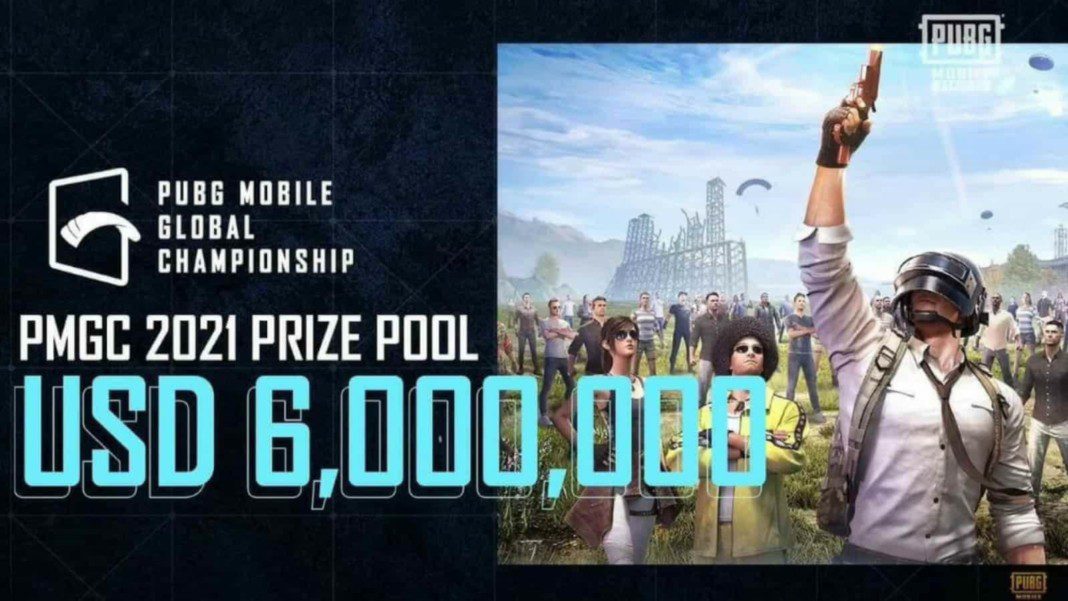 PUBG Mobile Esports is going on with full vigour as after the conclusion of most of the regional championships, Tencent is gearing up to host its biggest tournament of the year, PUBG Mobile Global Championship 2021. This year, a massive prize pool of $6 million (44 crores) has been kept for the players out of which $735,000 USD has been kept for the league stage.
With the exception of Peacekeeper Elite Championship 2021, PUBG Mobile tournaments which served as a ticket to the honourable tournament, PMGC are now over. Teams from around the world were seen giving their best to claim the top spots and surpass others to grab the champions title. The officials have successfully completed the group draw and we have got the teams for PMGC 2021 League Stage (Western Division).
PUBG Mobile Global Championship 2021 League Stage (West): Qualified teams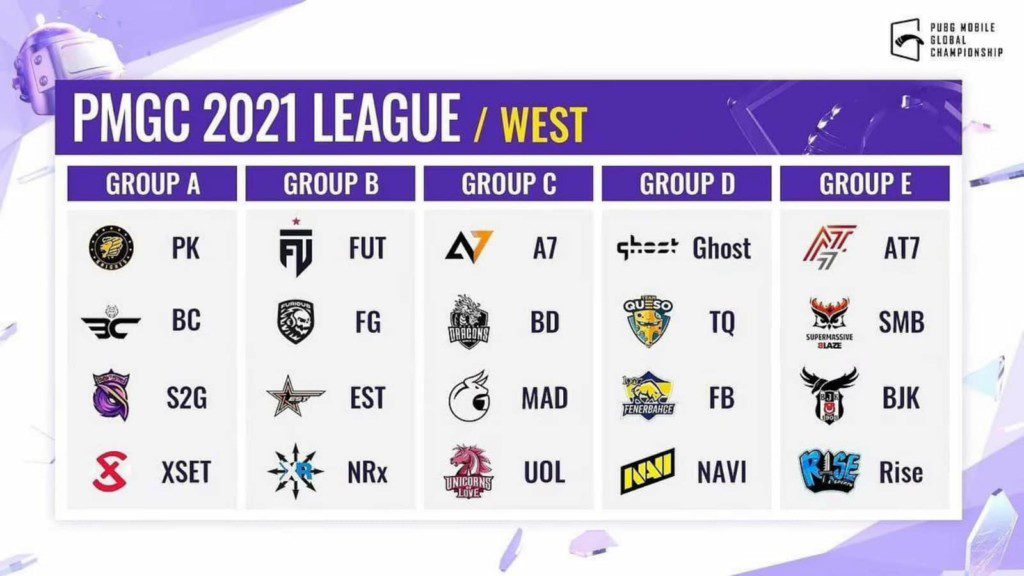 A total of 20 teams are participating from the Western region at PMGC 2021 League Stage. The teams that have qualified come under different sub regions- North America, South America and Europe. Here are the qualified teams:
PMGC Points
Ghost Gaming (North America)
Furious Gaming (Latin America)
A7 Esports (Brazil)
Natus Vincere (CIS)
Next Ruya Esports (Turkey)
Unicorns of Love (Western Europe)
Related: How to get the Anna character in BGMI/PUBG Mobile?
Americas Championship Season 2
Rise Esports
XSET
Knights
Team Quesco
Aton Esports
Black Dragon Esports
Buluc Chabtan
European Championship Season 1
MadBulls
Futbolis
SuperMassive Blaze
S2G Esports
Eastern Stars
1907 Fenerbahçe Esports
Besiktas Esports
---
Format and Schedule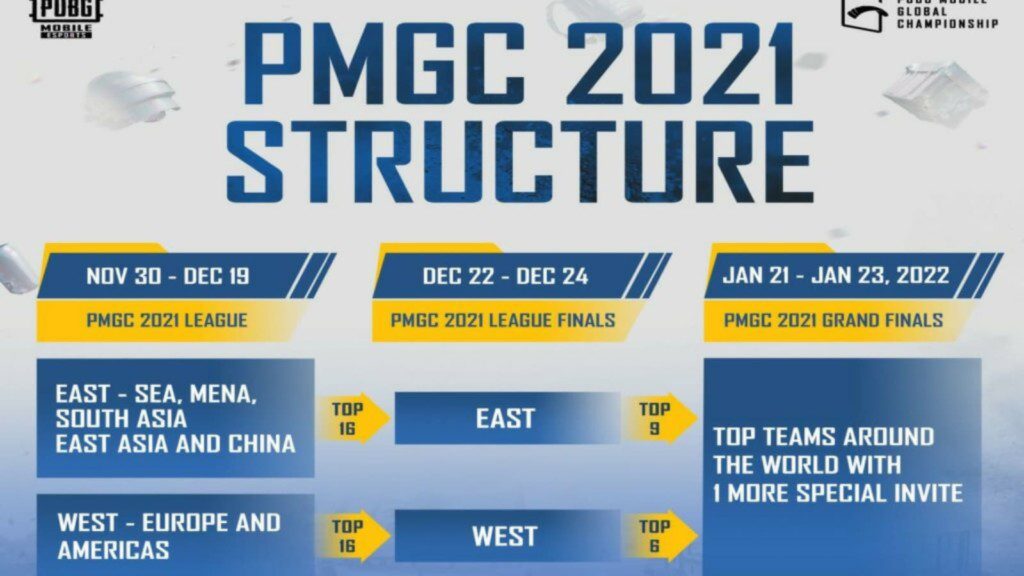 The format and schedule of PUBG Mobile Global Championship 2021 Western region is quite similar to its eastern counterpart. Twenty teams at the league stage will compete at weekdays and super weekends to finally proceed towards the final stage of League matches.
League Stage: 30th November-19th December
5 matches will played by each team on weekdays (Tuesday,Wednesday) and Super Weekends (Friday, Saturday, Sunday). Top 16 teams at the weekdays will qualify for Super weekends. It is also important to note that only the super weekend points earned by the teams will be taken into account for overall standings.
League Finals: December 22nd-December 24th
---
At the finals of league stage, 16 teams who have qualified through super weekend points will play 6 matches in a day. The overall standings at the end will determine the six teams for the grand finals.
Nova Esports (China) were the champions of the previous year of PMGC. This year, we saw many new teams who are looking confident enough to win the title. Players can watch PUBG Mobile Global Championship 2021 live at the official youtube channel of PUBG Mobile Esports.
Also Read: Can PUBG New State be played on PC, here is all you need to know