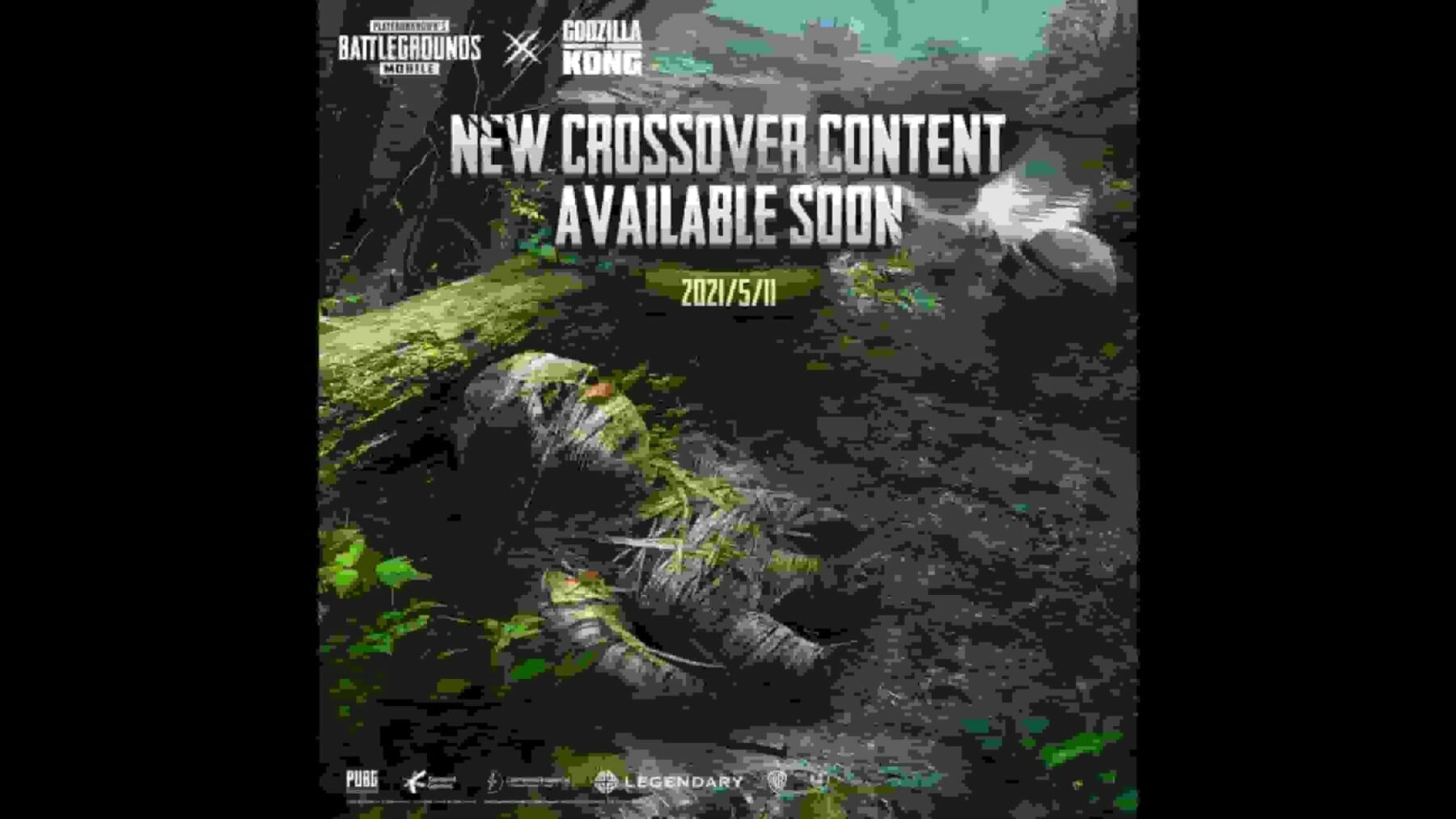 Godzilla vs Kong Crossover Event is the new element introduced by PUBG Mobile. The gaming platform's latest crossover is with Legendary Pictures' recently released Kaiju film. There were massively popular crossover events before and players are no stranger to crossover events that we are aware of. Although PUBG Mobile has collaborated with many top-grossing franchises and celebrities over the years, this is the first franchise in relation to the Godzilla vs. Kong element.
The game had announced its collaboration with Legendary and Warner Bros., two leading film production companies, to make a crossover event for their latest movie, "Godzilla vs. Kong." PUBG Mobile will bring a huge amount of new content with this Godzilla vs. Kong Crossover Event like it has done justice to the others.
Let's find out more about the revelations on the epic Godzilla vs. Kong Crossover Event from PUBG.
Godzilla vs Kong Crossover Event:
The game had released a savvy trailer for the event with footage from the game and the new film embedded together, as well as a statement from Godzilla vs. Kong's film director, Adam Wingard. The announcement came just after the announcement that PUBG Lite, the free-to-play, low-spec alternative to the PC version of the game, announced that it was going to close down at the end of the month.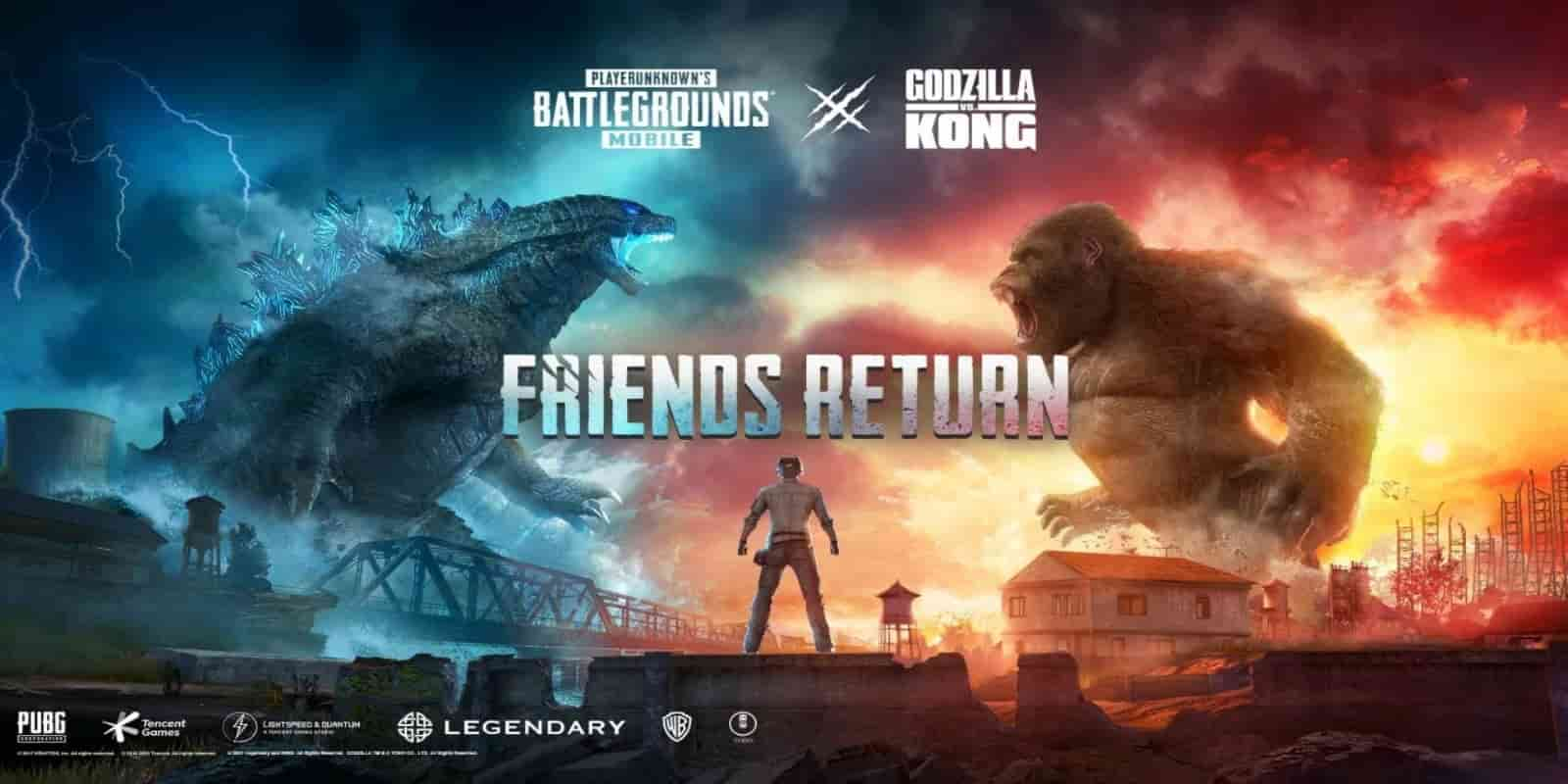 Godzilla vs. Kong premiered late last month and is the fourth film in the Monster Verse. As a part of this collaboration, both of these gigantic beasts will be coming to PUBG Mobile in the form of a crossover event. In a tweet, Tencent had earlier revealed that the Godzilla vs Kong Crossover Event will begin on May 10 at 7 pm CT. Here's one of the official tweets:
Some other posts read, "DID YOU GET A GLIMPSE OF KONG'S TRACKS IN SANHOK? SEE IF YOU AND YOUR FRIENDS CAN FIND THEM! AND REMEMBER, OUR GODZILLA VS. KONG COLLABORATION DROPS MAY 11! WHAT KINDS OF NEW MODES WOULD YOU LIKE TO SEE GODZILLA AND KONG IN?"
"Did you get a glimpse of Kong's tracks in Sanhok? See if you and your friends can find them! And remember, our Godzilla vs. Kong collaboration drops MAY 11! What kinds of new modes would you like to see Godzilla and Kong in?
Here's the live version introducing the latest Godzilla vs Kong Crossover Event:
Godzilla vs. Kong is the latest inclusion in the popular Kaiju series, capping off the series that started in with the 2014 reboot, Godzilla. Godzilla vs. Kong released in theaters as well as on HBO Max and is finally being released after it was delayed multiple times because of the pandemic like so many other movies have been. The movie had been well received by fans for its great action-filled brawls between the two beasts, and the crossover could be a great way for fans to experience the film in a new way and give a new perspective to the game itself.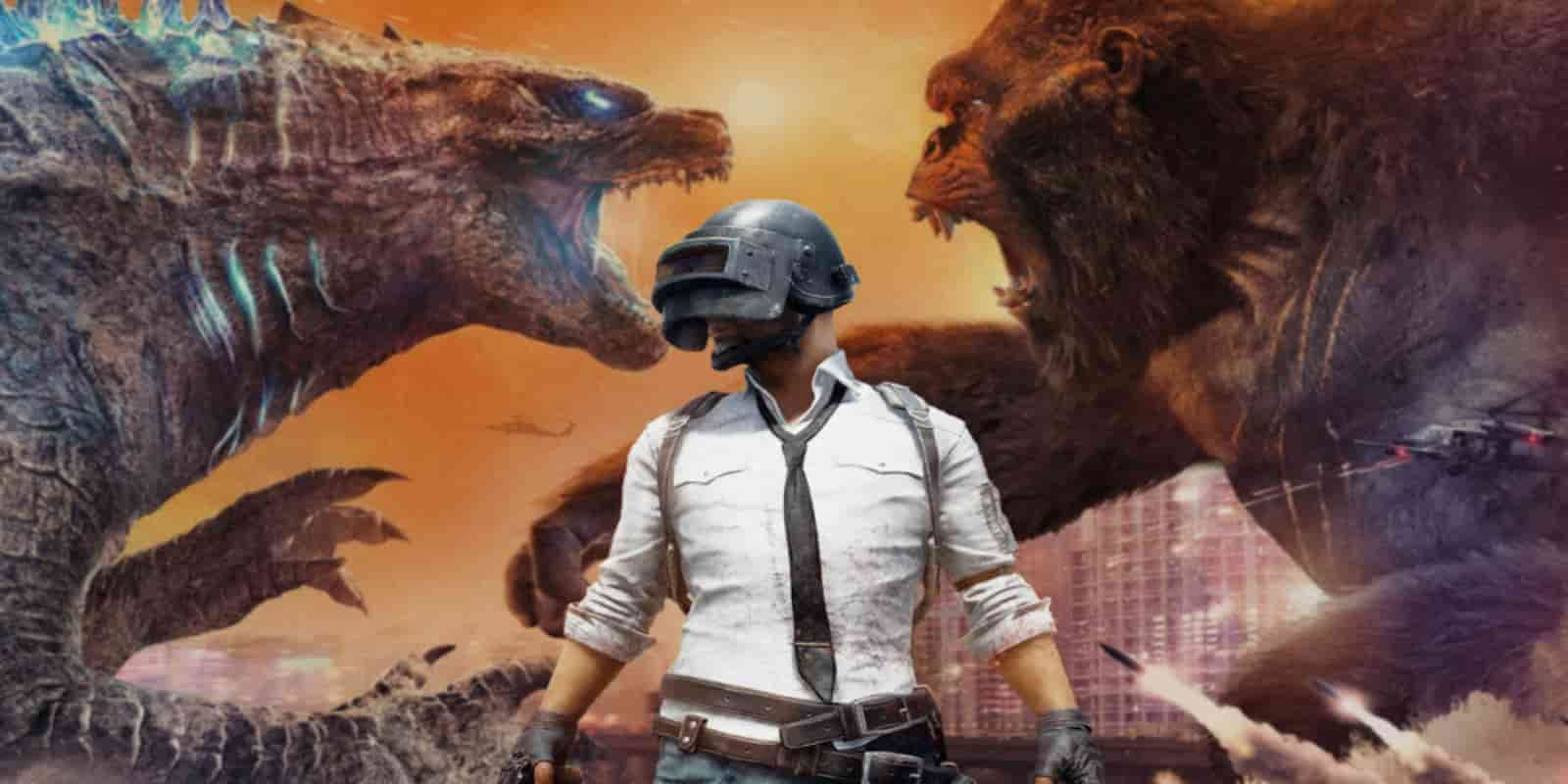 A beta version of the game was released earlier this month that gave fans a glimpse of this innovative crossover event. Godzilla and Kong have been added to Erangel and Sanhok, respectively, in the beta version. On the map Sanhok, Kong leaves a trail of crystals. These can be picked up and used by players that grants a buff, enabling them to run faster and jump higher. The titans could be noticed on the mini-map when players got ready to parachute their way into the game. The beasts used to often roam around the map, sometimes destroying buildings and smashing people caught in their way.
Hopefully the new inclusion will be as fun as it sounds. All we have to do is wait!
---
Also read: PUBG Mobile India Posts 4 New Videos Teasing New Release And Removes Them Shortly