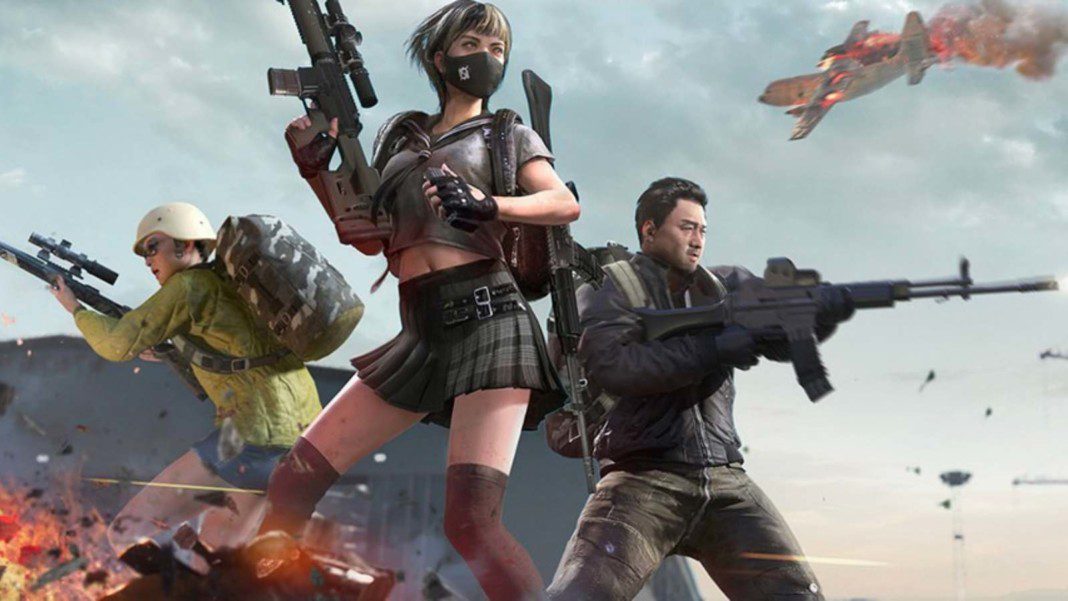 PUBG Mobile has the record of tasting success more than any other game. Whether it comes to popularity or generating revenues, Tencent's battle-royale game is always on the forefront. As per latest reports, it has been revealed that PUBG Mobile has surpassed 7 billion in its lifetime revenue.
Although PUBG Mobile failed to grab the award of Esports Mobile Game Of the Year, the battle royale game is certainly topping charts in terms of overall revenue generated. It has beaten other games such as Free Fire for two consecutive as player spending in the game as increased significantly over the recent months. Now, another piece of good news is here for PUBG fans as the game has apparently seen the 2nd most lifetime revenue.
PUBG Mobile accumulates 2.6 billion revenue as of Q3 2021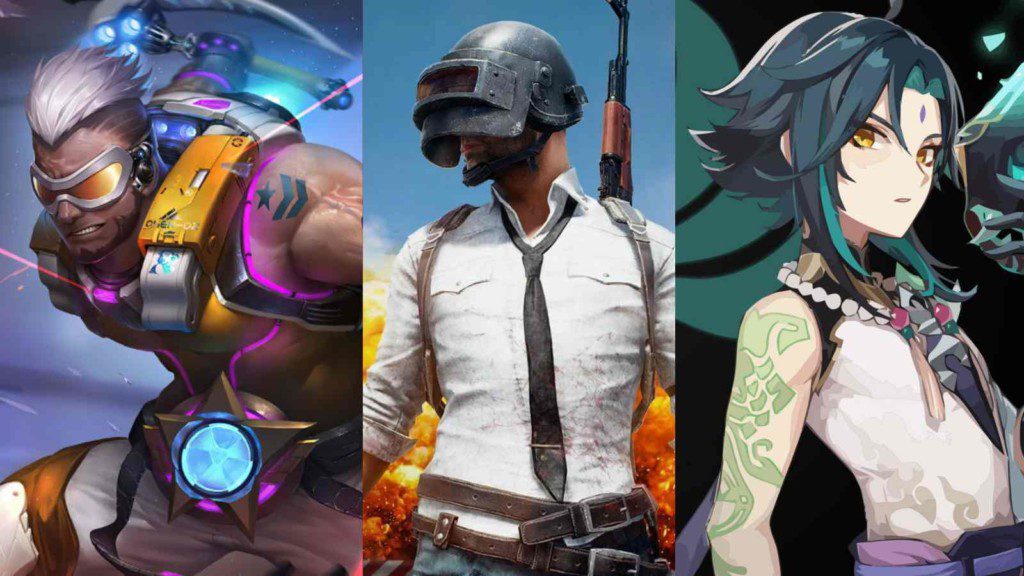 According to a recent report by Sensor Tower, Tencent's PUBG Mobile has generated 2.6 billion revenue as of the third quarter (July-September) of 2021. The revenue generated has been accumulated from all the versions of PUBG Mobile in different countries. In terms of lifetime revenue, PUBG Mobile has generated a whopping 7 billion revenue across Google Play Store and App Store platforms.
Related: PUBG PC 15.1 Update brings mountain bike to the battleground
Although the first and second quarter of revenue generation was nominal, the game made a comeback as the third quarter of the year 2021 saw the highest player spending in PUBG Mobile as the revenue generated was $771 million. The exciting collaborations and unique content brought with the updates has largely helped the game to surpass other games in terms of player's spending.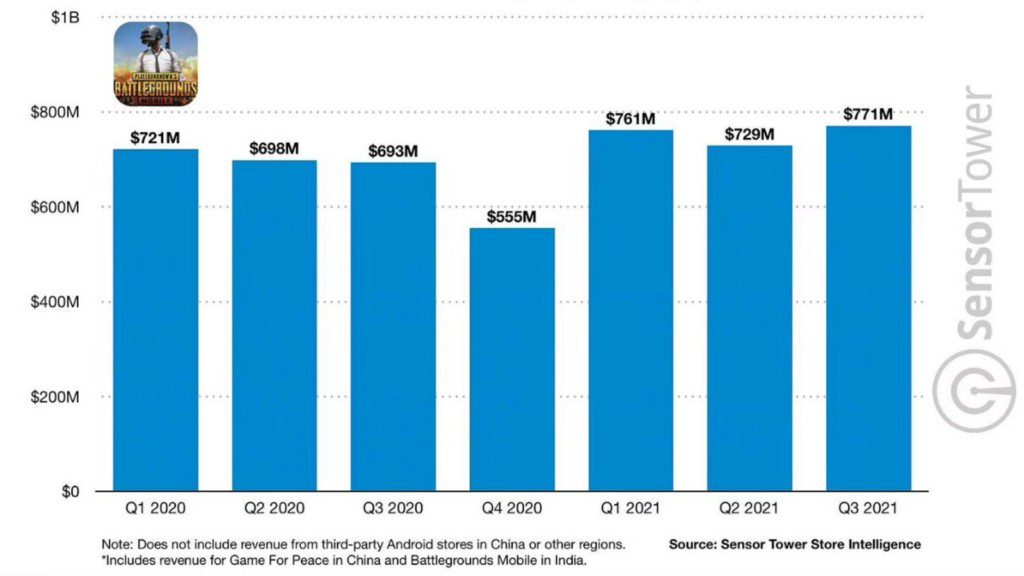 Approximately, 57% of the global player spending comes from China where the localized version of PUBG Mobile (Game For Peace) is a huge hit. USA stands as the second largest market for player spending. PUBG Mobile has been able to procure $8.1 million per day on average so far in 2021. It stands second in terms of highest grossing mobile game of 2021 as the first place has been claimed by another game of Tencent, Honor of Kings.
Even after the arrival and huge popularity of Krafton's PUBG: New State and Battlegrounds Mobile India, PUBG Mobile's market continues to grow setting records every month. As PUBG: New State has been released recently and has already accumulated $2.6 million, it will be intriguing to see whether this game surpasses PUBG Mobile in near future.
Also Read: PUBG New State surpasses 39 million downloads on Google Play Store and App Store