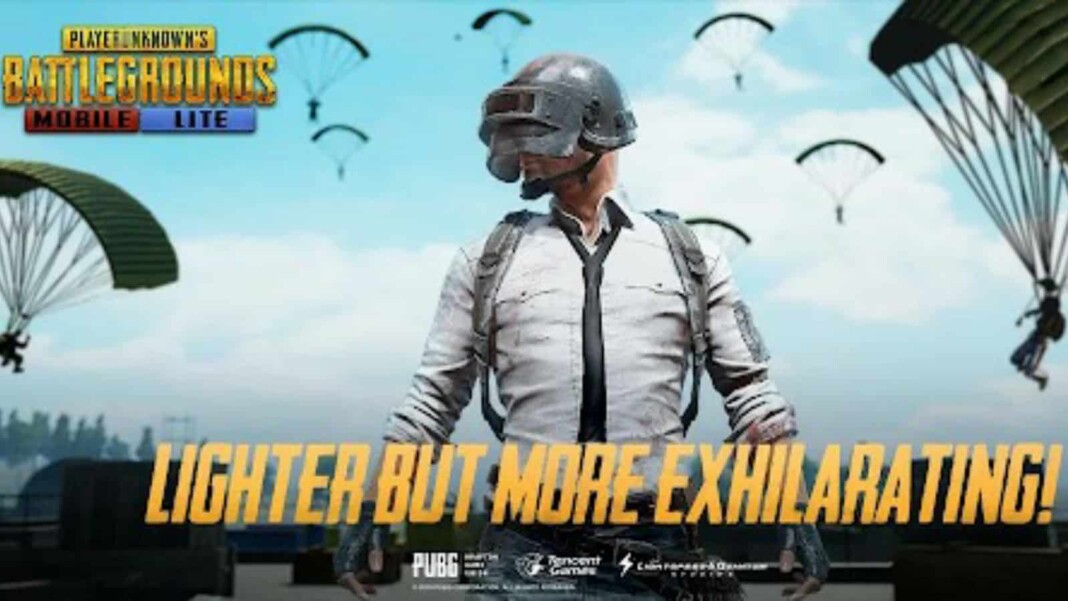 PUBG Mobile Lite recently received its 0.22.0 update for Android devices, the new update has brought a plethora of weapon skins for the players but what if you can't use the gun properly due to high recoil? We have got you covered as this article presents the best sensitivity settings in PUBG Mobile Lite for October 2021.
PUBG Mobile Lite which is the lighter version of the much popular battle-royale game PUBG Mobile has a considerable fanbase across the world as players with low-end android devices are able to play lag-free gameplay. As every battle-royale game requires your skill at handling weapons, it is important to set the perfect sensitivity so that the weapon does not shake much while firing.
Players can use their own sensitivity or take a help from this article to set the perfect sensitivity settings after the latest update.
Best PUBG Mobile Lite sensitivity settings for zero recoil
Just like PUBG Mobile, players can tweak 3 sensitivity settings- Camera, ADS and Gyroscope. In addition to that, there's the camera sensitivity for free look, players can keep this setting as default as it doesn't affect the recoil of weapon.
Camera Sensitivity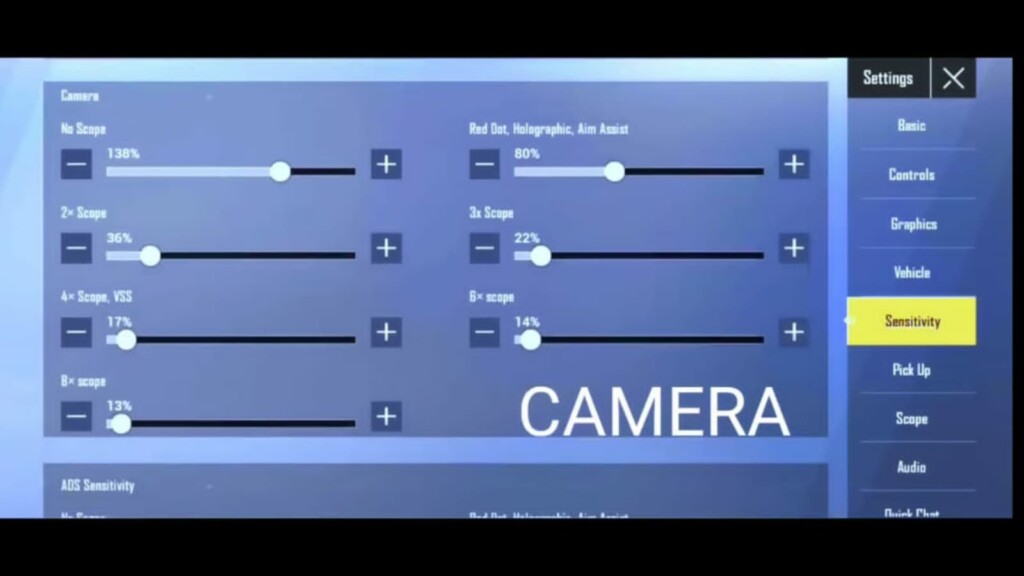 The basic mantra is that higher the scope,lower the sensitivity. Tweaking the camera sensitivity settings will help the players to change the speed of their scope movement. Here is the best camera sensitivity settings for zero recoil:
No Scope: 137-140%
Red Dot, Holographic, Aim Assist: 65-70%
2x Scope: 35-40%
3x Scope: 25-30%
4x ACOG Scope, VSS: 15-20%
6x Scope: 10-20%
8x Scope: 8-10%
Related: PUBG Mobile Pro League (PMPL) SEA Championship Season 4: Teams, schedule and more
ADS sensitivity settings
The aim down sight sensitivity settings is crucial for those players who don't prefer using the gyroscope in PUBG Mobile Lite. Players need to be very careful while tweaking ADS settings as they affect the recoil of you weapon to a great extent. We recommend the following settings for non gyro players: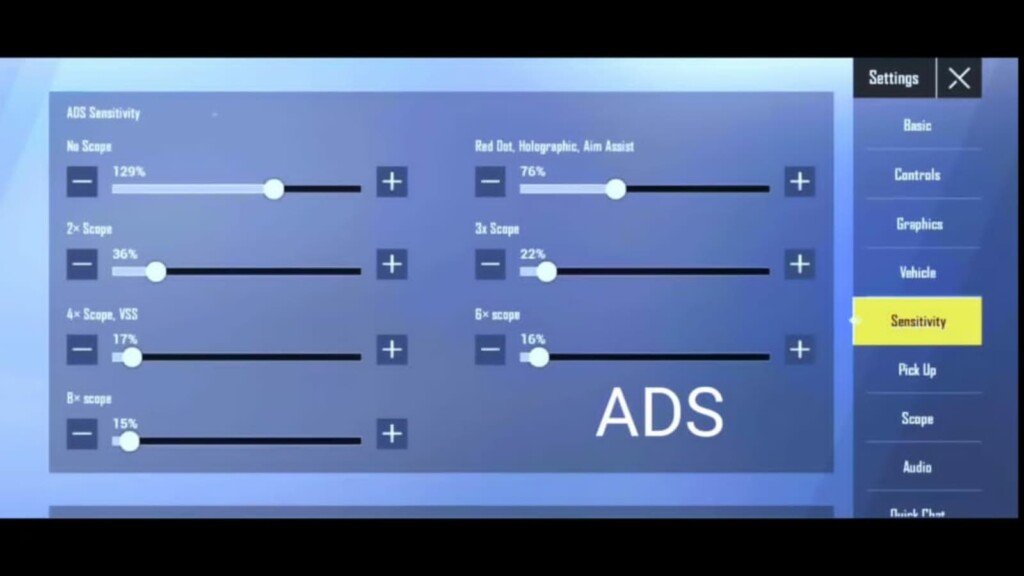 No Scope: 140-145%
Red Dot, Holographic, Aim Assist: 60-70%
2x Scope: 40-45%
3x Scope: 30-35%
4x ACOG Scope, VSS: 25-30%
6x Scope: 10-20%
8x Scope: 10-12%
Gyroscope Sensitivity Settings
Gyroscope uses the senor of your device and helps in the movement of your scope without the use of your thumb in PUBG Mobile Lite. Gyroscope is the best way to control the recoil of your weapon, however, not every player is able to master it. If you wish to become a gyro player, then you can use the following settings: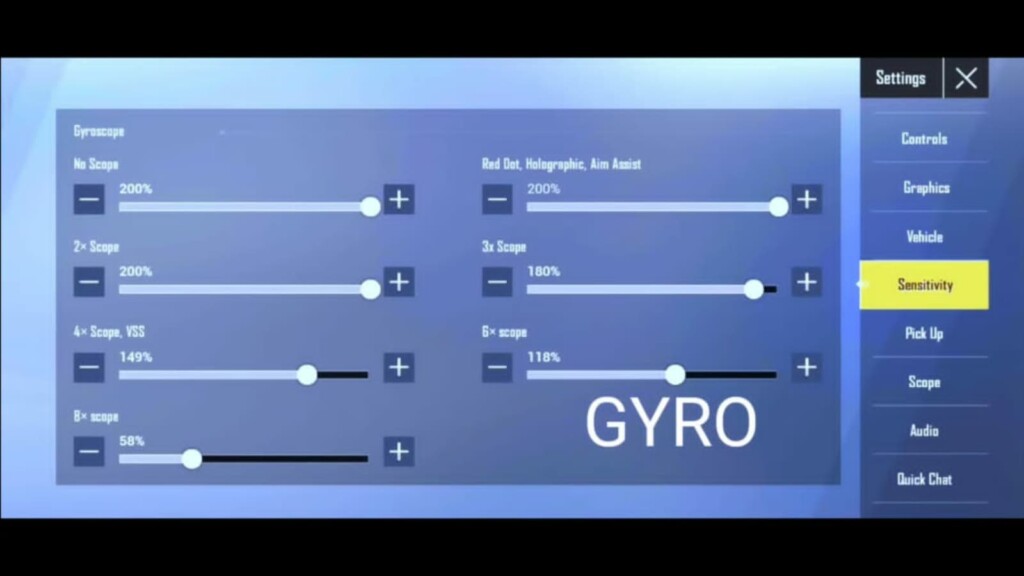 No Scope: 200-300%
Red Dot, Holographic, Aim Assist: 200-300%
2x Scope: 200-250%
3x Scope: 180-200%
4x ACOG Scope, VSS: 150-200%
6x Scope: 115%-120%
8x Scope: 50-60%
Also Read: PUBG Global Championship 2021 (PGC): Participating teams and more details revealed