With the conclusion of the fourth day of PUBG Mobile Pro League MENA and South Asia Championship, the four day action packed league stage of the PUBG Mobile tournament came to an today with Stalwart Esports claiming the champions title with 204 points and 100 frags.
As PMGC 2021 is knocking on the door, several PUBG Mobile Pro Leagues have been wrapping up their journey by conducting championships. As this year, the South Asian and MENA teams got merged we got to see the first season of PMPL MENA and South Asia Championship With Stalwart Esports taking the first place at league stage. The second place was given to the team i8 Esports with 174 points and 94 frags. Trained to Kill took the third place with 165 points.
PUBG Mobile Pro League MENA and South Asia Championship Day 4 Results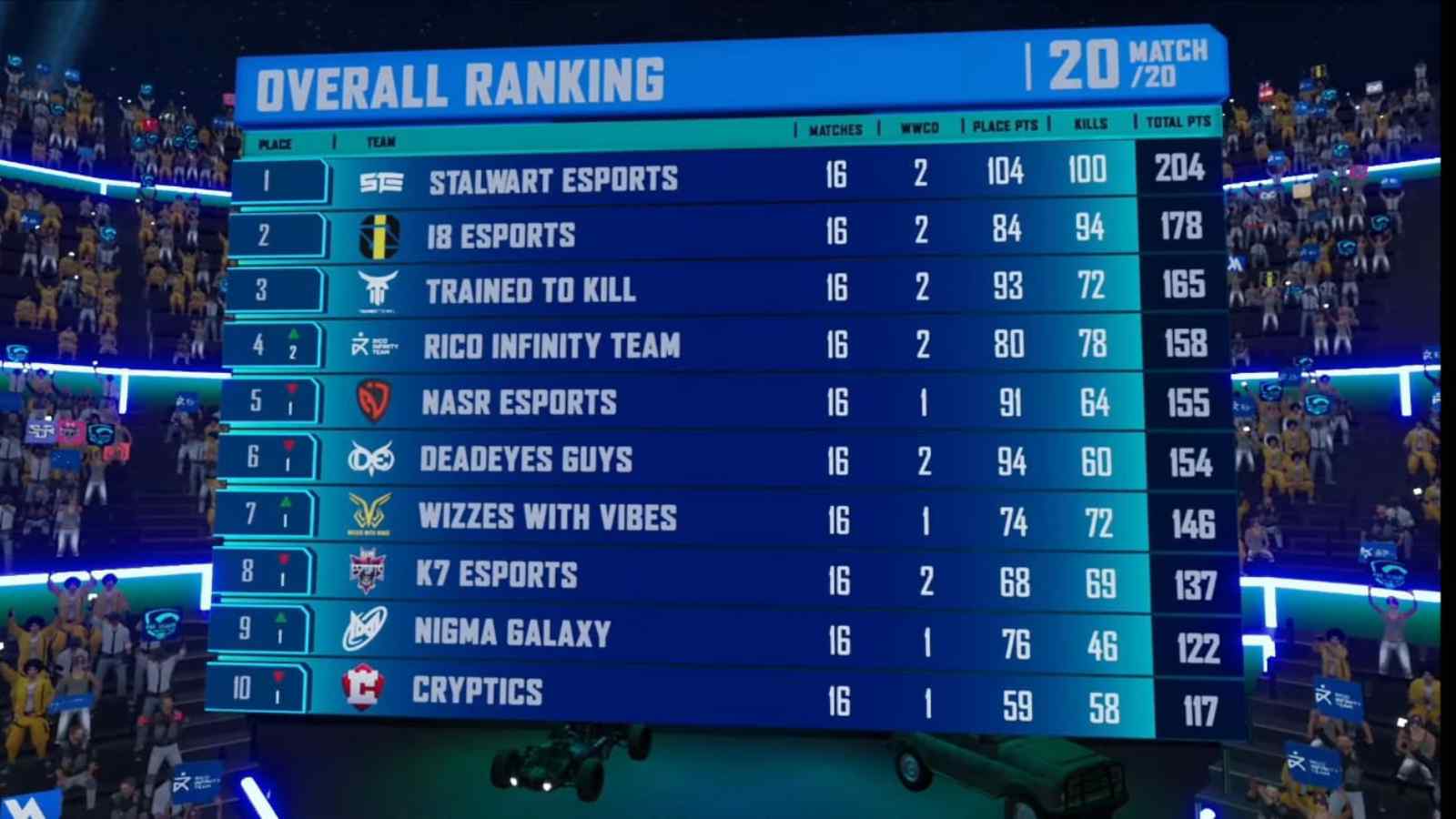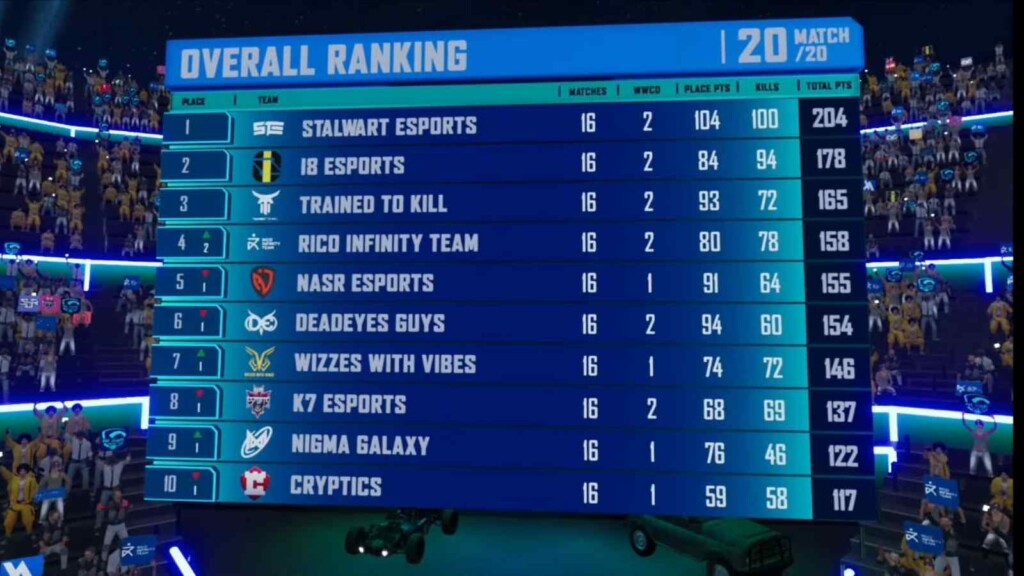 The first match today of PUBG Mobile Pro League MENA and South Asia Championship was played at the desert ruins of Miramar which is the idea map for sniping due to its wide open areas. Stalwart eSports took a spectacular chicken dinner at this match with 11 frags. At the second position stood NASR Esports, their player Batikha took 7 frags and was named as the MVP of the match. Deadeyes Guys took the third position with 14 points.
Related: Krafton issues an optional update of PUBG New State for Android players
Erangel, the most preferred map for competitive was the chosen map for the second match where Cryptics scored 30 points to take the chicken dinner. Out of the 15 frags they took, their best player Senku took 6 frags to be named as the MVP of the match. Trained to Kill and A1 eSports took the second and third position with 21 and 14 points respectively. Stalwart Esports were eliminated early at this match.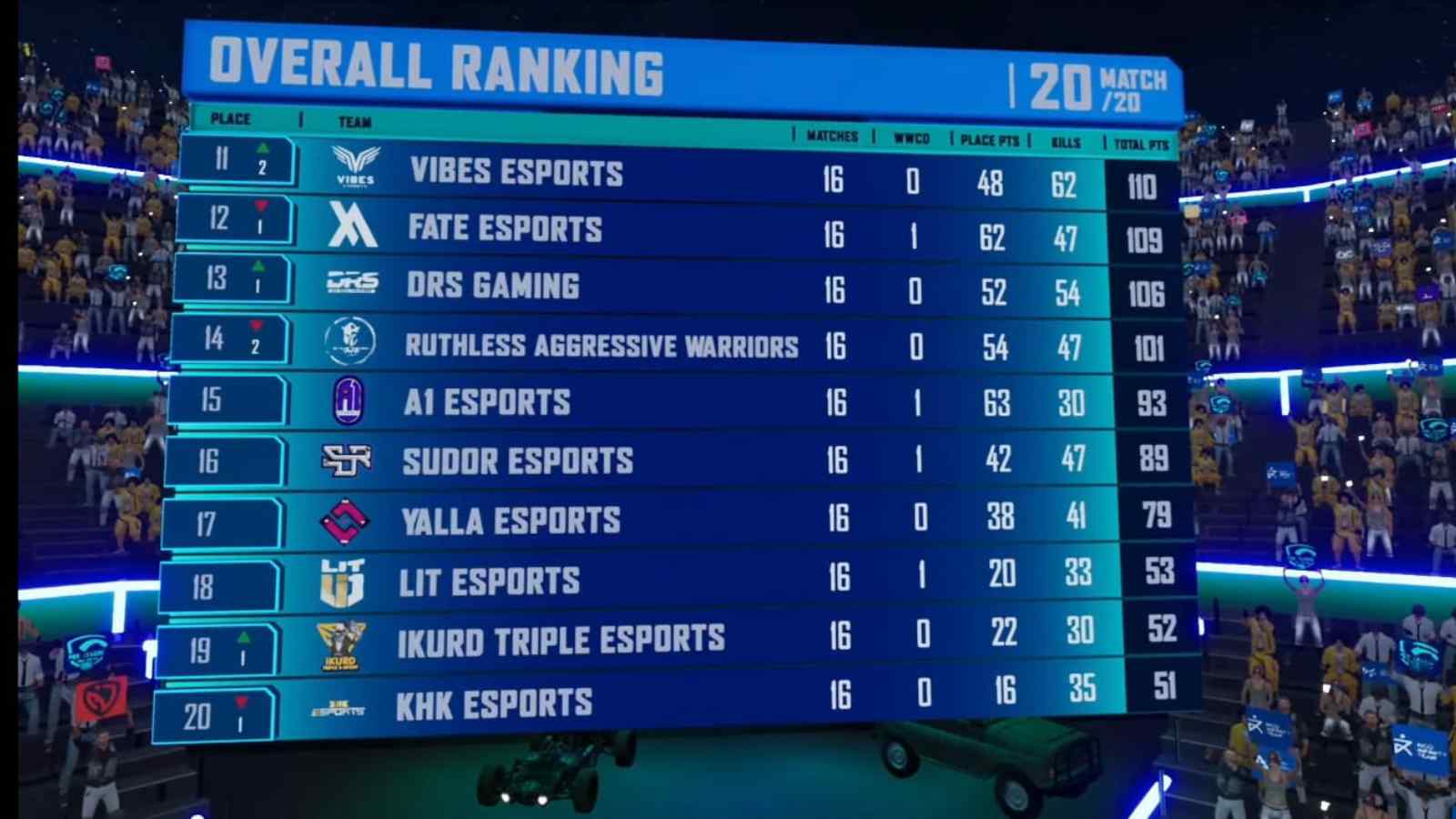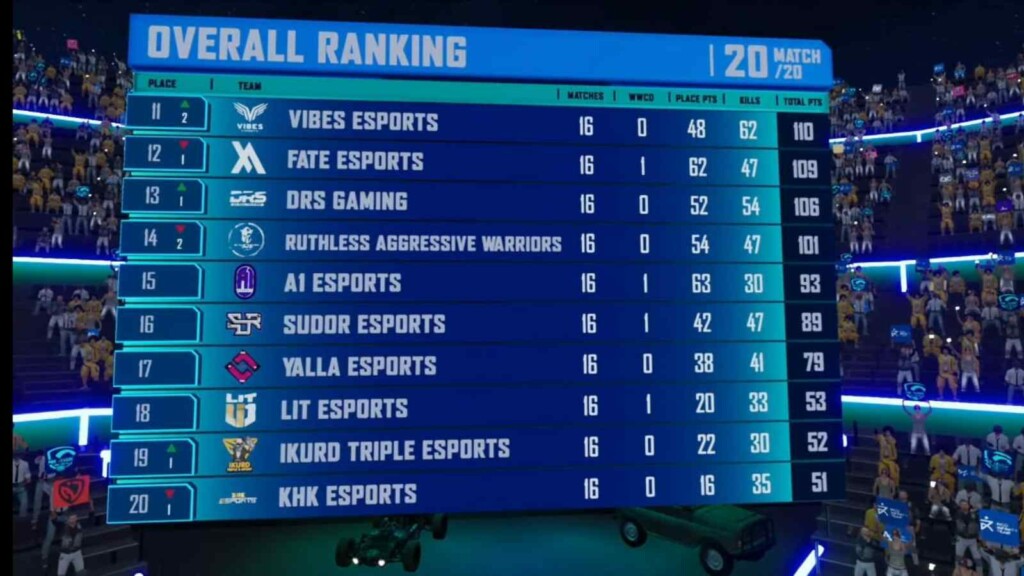 The third match of PUBG Mobile Pro League MENA and South Asia Championship Day 4 was played at the rainforest themed map Sanhok. Pakistani squad i8 Esports took the chicken dinner with a whopping 12 frags. They were able to score 27 points at this match to claim the first position. Rico Infinity Team missed the first position with 2 points. Galaxy Racerz who recently merged with Nigma to form Nigma Galaxy were placed at the third position with 13 points.
Followed by Sanhok was the Miramar map where the fourth match of PMPL MENA and South Asia Championship Season 1 was played. Trained To Kill snatched away the chicken dinner from NASR Esports who had a decent run at the fourth day. i8 Esports dropped down to the third position with a total of 18 points. The table topper team Stalwart Esports who made a great start failed to leave an impression at rest of the matches.
The fifth and final match was won by Rico Infinity team by scoring 18 points, however, Wizzes with Vibes took the lead at the scoreboard with 24 points. Their dominance with 14 frags led them to be the table topper. DRS Gaming missed the second position to Rico Infinity with a difference of just two points. Vibes eSports also displayed an impressive performance.
---
Teams qualified to Finals
Stalwart Esports
i8 Esports
Trained To Kill
Rico Infinity Gaming
NASR Esports
Deadeyes Guys
Wizzes with Vibes
K7 Esports
Nigma Galaxy
Cryptics
Vibes Esports
Fate Esports
DRS Gaming
Ruthless Aggressive Warriors
A1 Esports
Sudor Esports
---
Top 5 fraggers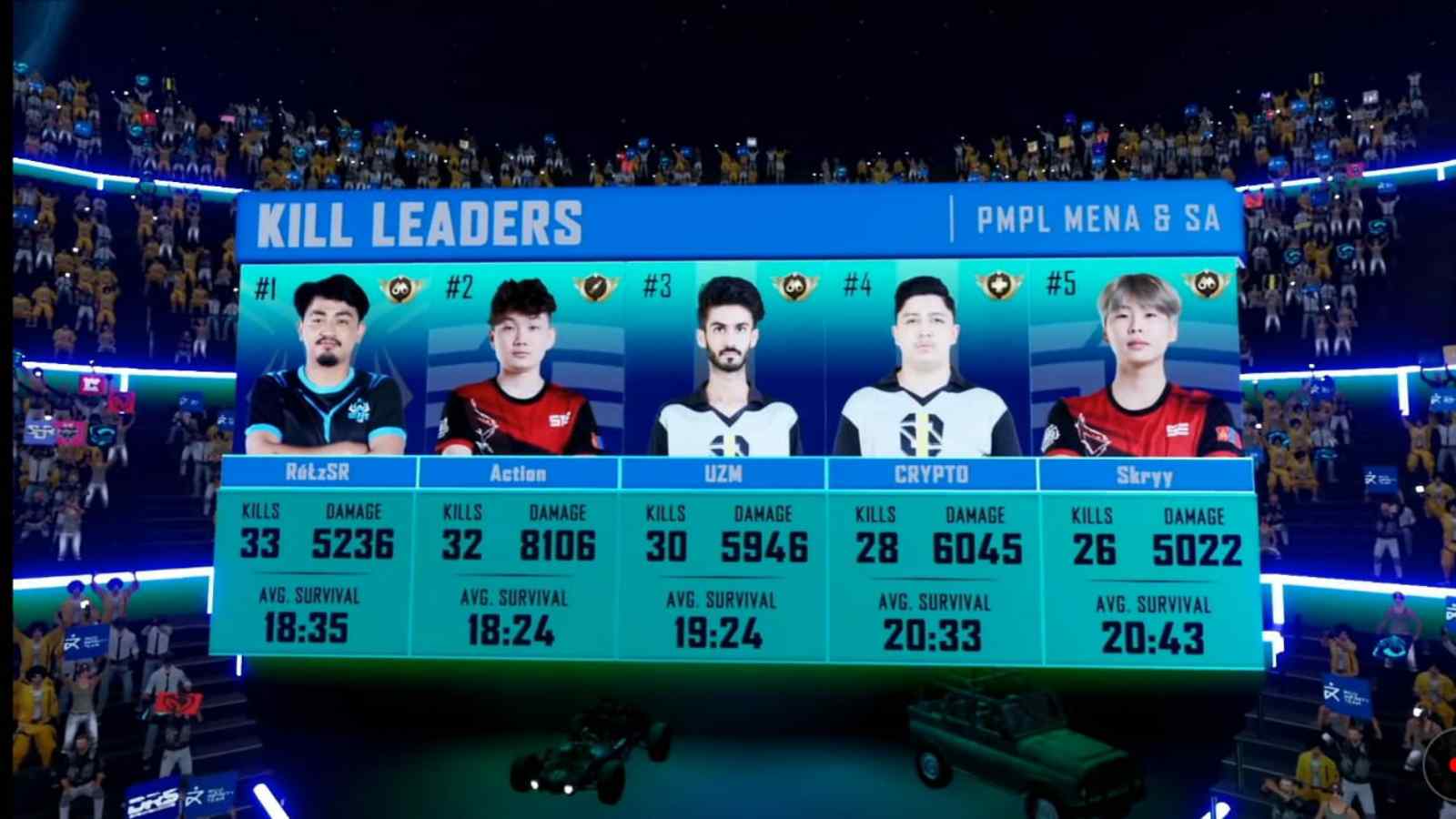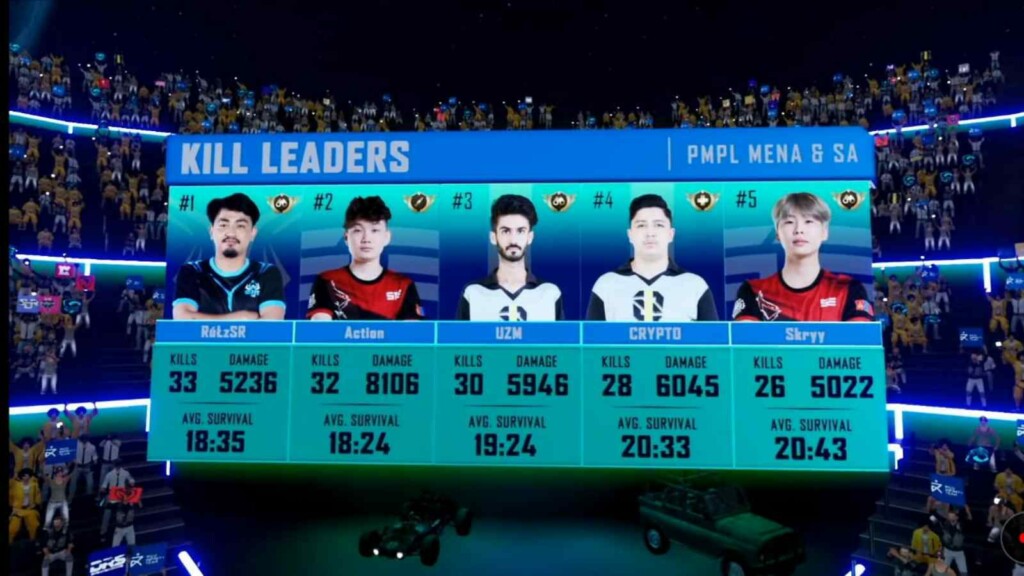 RulzSR – 33 kills
Action – 32 kills
UZM – 30 kills
Crypto – 28 kills
Skryy – 26 kills
---
The finals of PMPL MENA and South Asia Championship Season 1 is going to be held from 13th November to 14th November 2021. Top 4 teams will qualify for PUBG Mobile Global Championship 2021.
Also Read: Why is the age verification system of PUBG New State not effective, Is it still safe for users below 18 years?