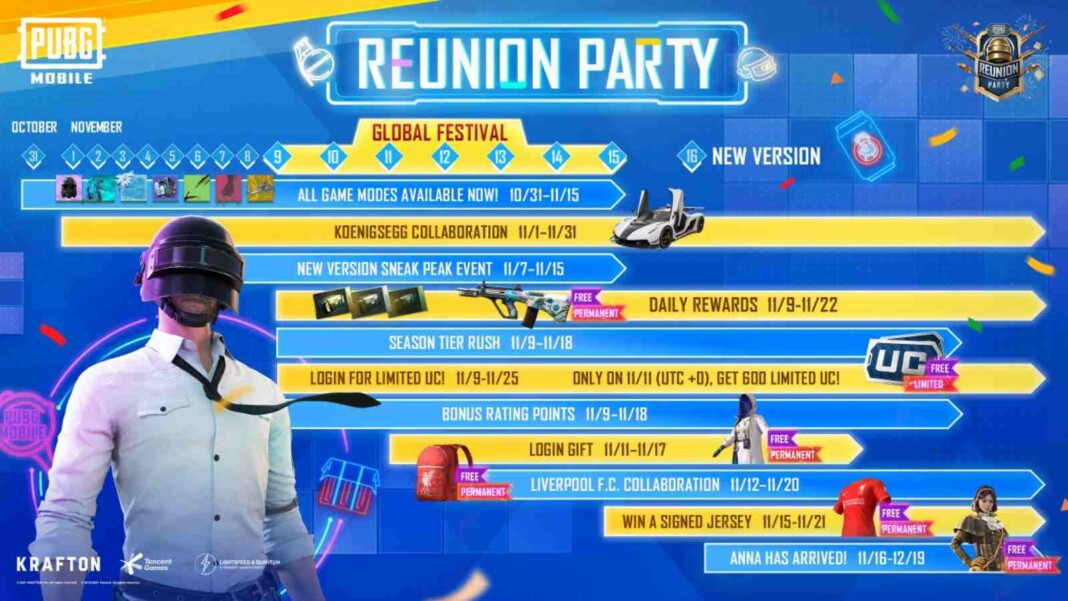 PUBG Mobile Reunion Party: The popular battle-royale game PUBG Mobile had recently rolled out the 1.6 update for the players where several game modes made a comeback. Krafton has decided to celebrate the return of these game modes by launching PUBG Mobile Reunion Party.
Krafton always does something unique to impress the players, be it collaborating with famous personalities, games or companies or launching events at regular intervals to give away free outfits and permanent weapon skins. Players highly look forward towards these events as they promise to provide exclusive rewards where players do not need to spend UC (Unknown Cash). This time, the developers have released a calendar consisting the full list of events.
PUBG Mobile Reunion Party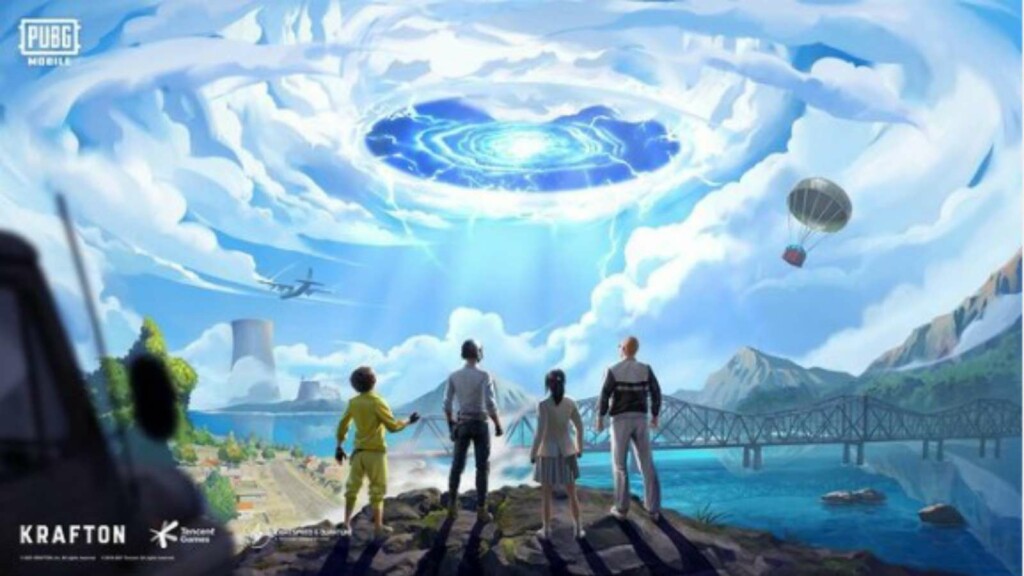 The Reunion Party calendar was released by Krafton earlier today i.e. 31st October,2021 in their official social media channels. The calendar has marked all the events, collaborations and daily rewards of the reunion party so that players can remember to login to the game during these days. The PUBG Mobile Reunion Party commences from today and will go on till November ending.
Related: PUBG creator Krafton acquires Unknown Worlds, the developer of Subnautica
A total of 6 game modes made a comeback in the 1.6 update. Along with that, Vikendi, the snow forest based map was also brought back for the players. As all the game modes including Survive Till Dawn, Infection Mode and others are now available in the game, the developers informed the players that these modes will be present in the game till 15th November,2021.
Apart from that, it was earlier revealed that the collaboration with sports car manufacturer company Koenigsegg will be available in the game from 1st November,2021. Players might see some amazing dacia skins. Another collaboration waiting for the players is PUBG Mobile x Liverpool FC. A permanent backpack skin and a signed jersey will be given as the rewards of the event.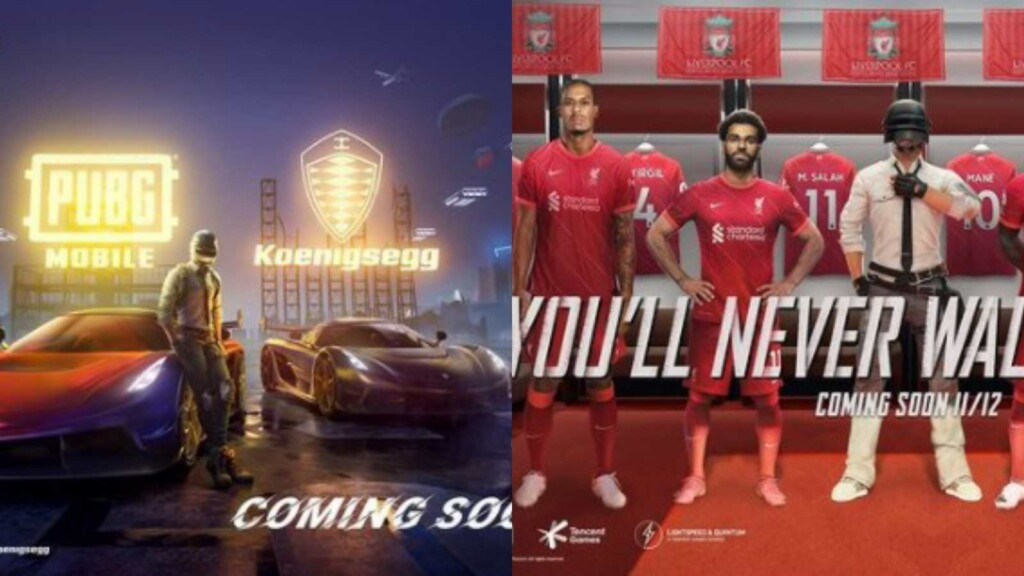 The upcoming version of PUBG Mobile might be released on 16th November,2021 as prior to that, a sneak peek event will be conducted giving away daily rewards to the players. Players should also collect the login rewards as a free permanent outfit will be given upon logging in for a certain number of days under PUBG Mobile Reunion Party.
Last but not the least, a new character is in the cards named Anna. It is not clear whether a new event will be released based on Anna or the character itself will be launched in the game. Players should keep a watch at the social media channels of PUBG Mobile for further updates.
Also Read: PUBG Mobile 1.7 Update leaks: Piggyback, new weapon and more features revealed