PUBG Mobile World Invitational (PMWI) is a charity event/tournament that is organized following the collaboration with Gamers Without Borders that boasts a 3 Million USD prize pool. The tournament will feature 16 teams from the east and the same from the west. The event spawns in 4 days starting from July 22 to July 25.
Day 3 of PUBG Mobile World Invitational East has been concluded with Valdus Esports still holding strong its top position with 234 points and 101 kill points. Team Natus Vincere had made a fortune on this day and they have climbed up to the top 2nd position in the overall standings table with 176 points and 97 kill points. The team was ranked at 10th place after Day 2. Team Zeus Esports got down to the 4th spot on Day 3 from the 2nd spot after Day 2 with 138 points.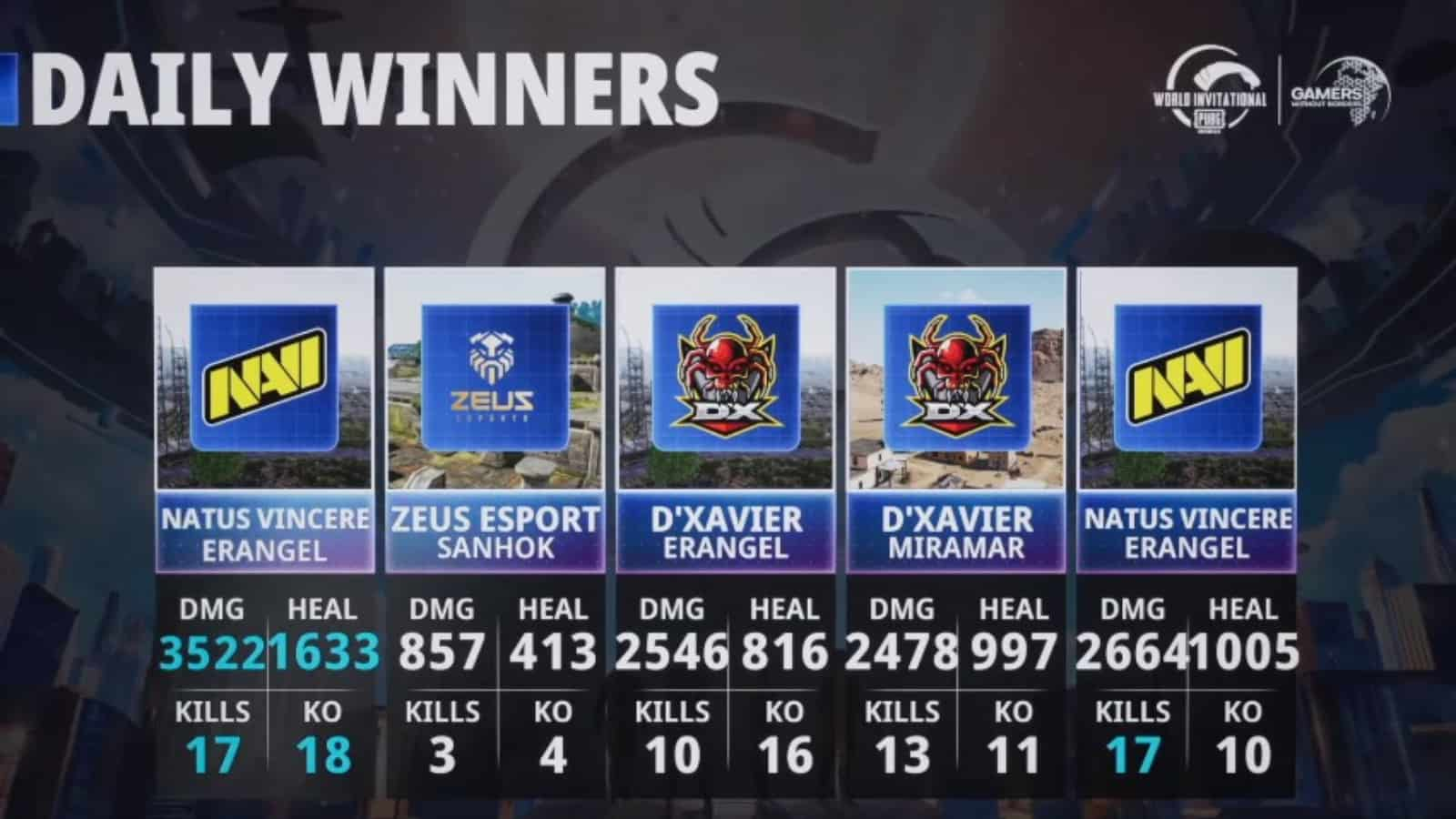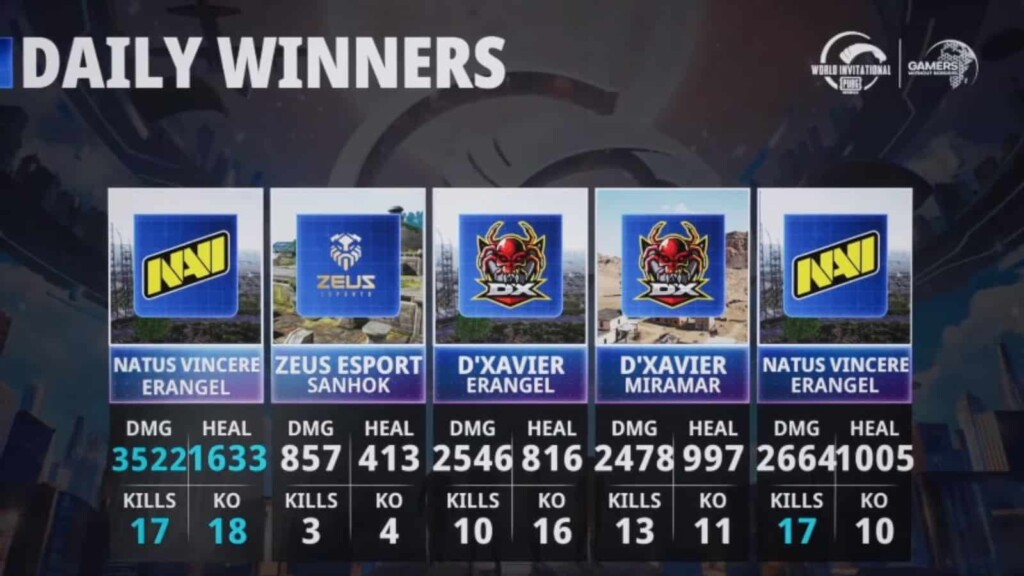 Fan Favorite Bigetron Esports has not got any good games and drops down to the 9th spot after Day 3.
Read More: PUBG Universe x Adi Shankar: Krafton announces collaboration with Adi Shankar to create PUBG animated project
PUBG Mobile World Invitational East Day 3 Overall Standings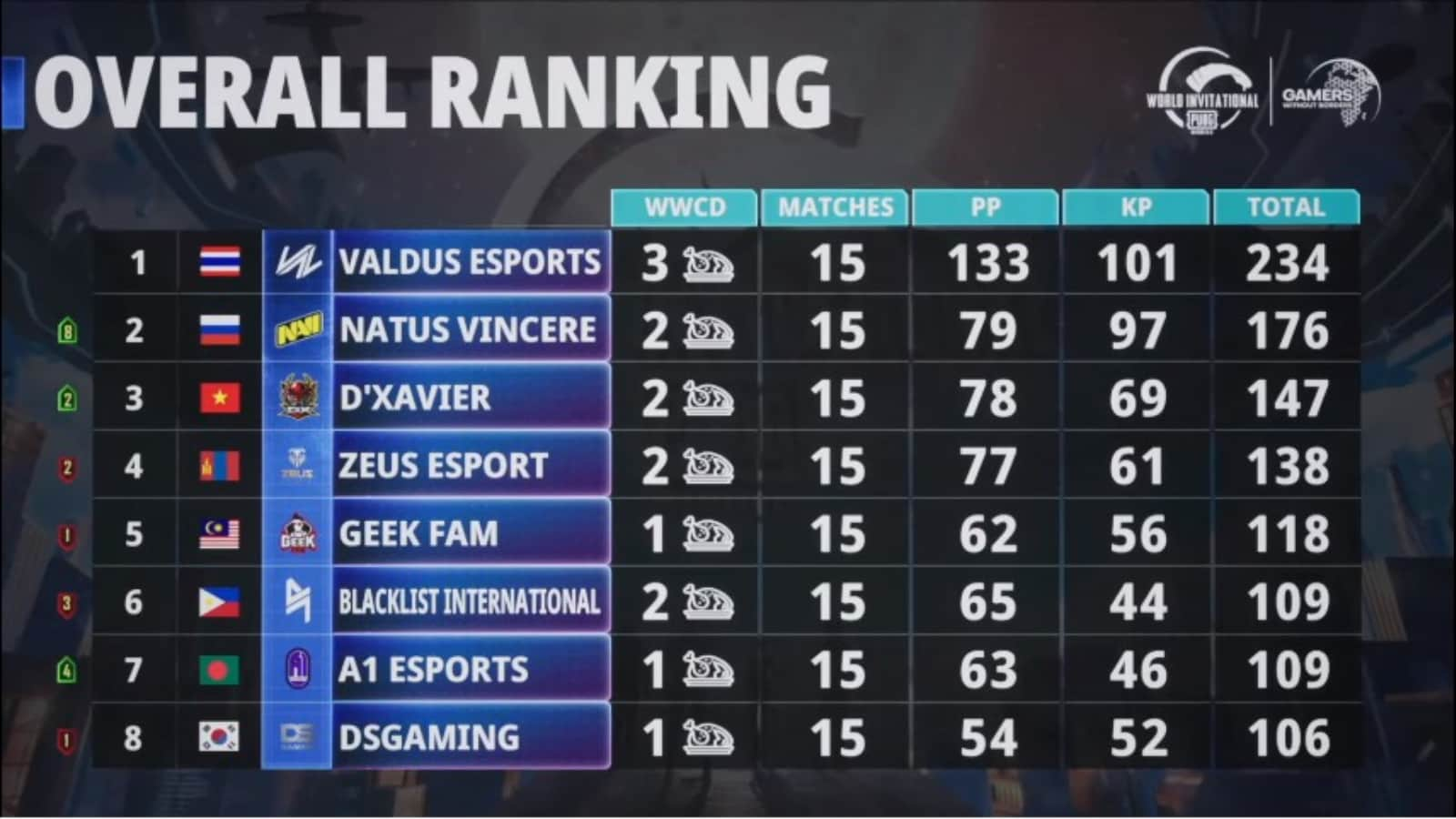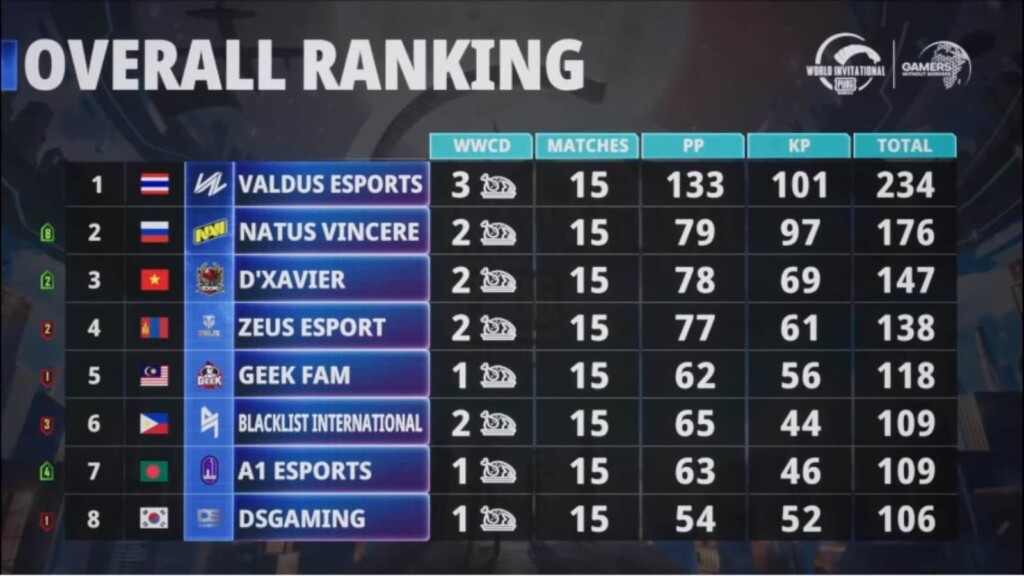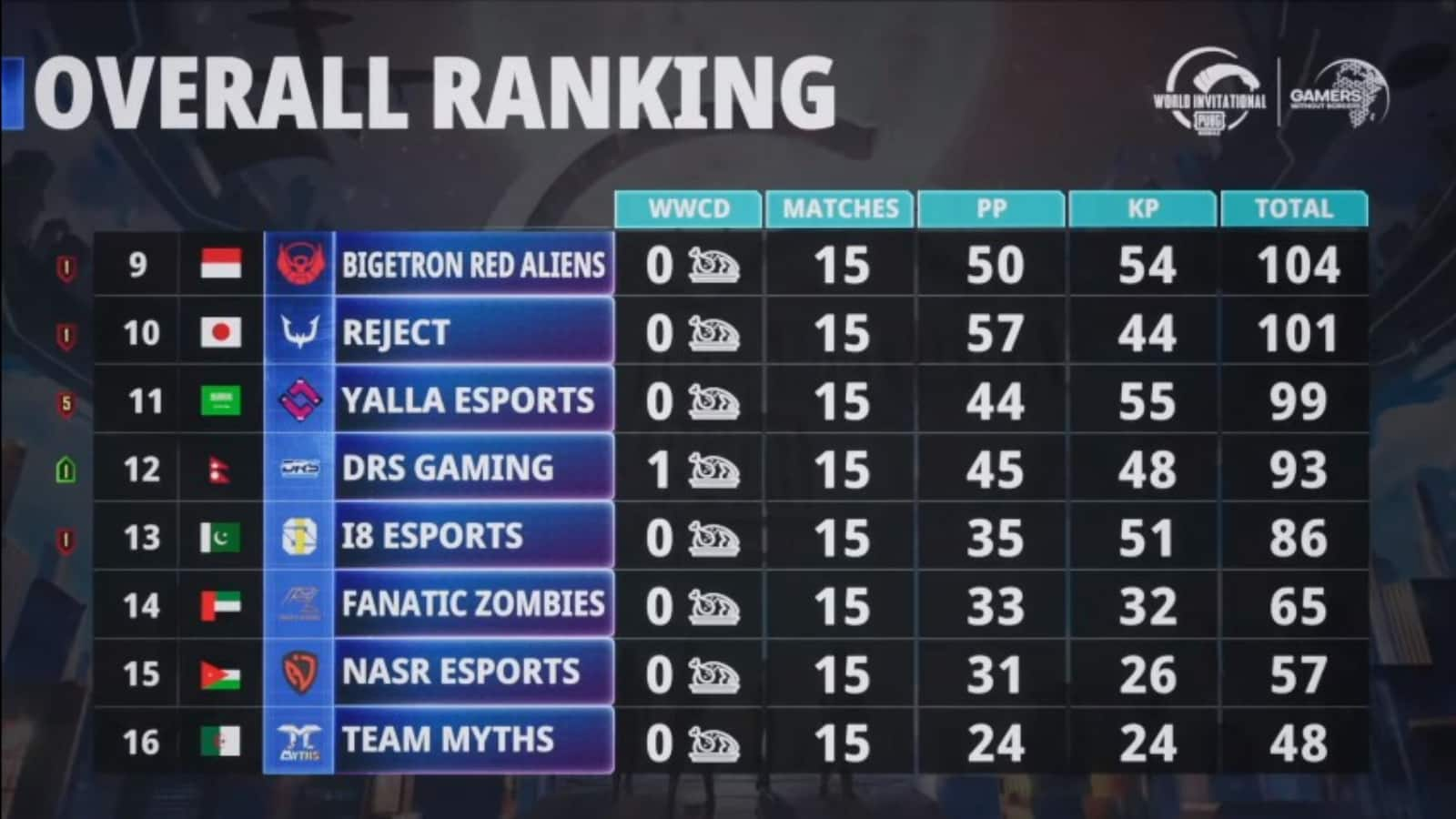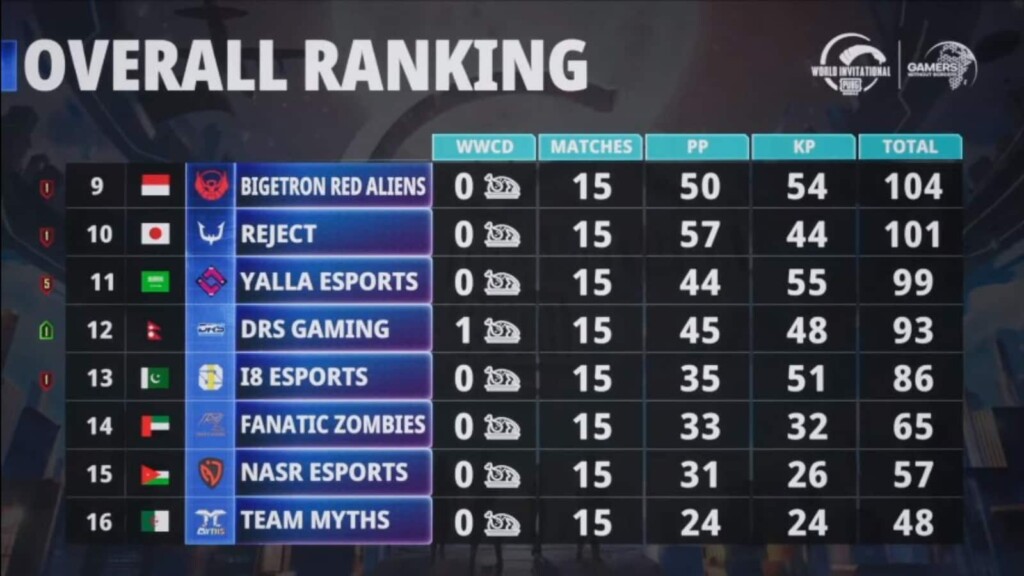 Starting the day with the first match being played on Classic map Erangel, this match was won by Natus Vincere with a massive total of 17 kills. Team Geek Fam played well in this match but was got out early by securing 8 frags. Valdus Esports was eliminated at the second spot in this match who had got 5 kills under their name.
The second match was played on Sanhok, the rain map. This match was claimed by Zeus Esports with 3 kills. Team Valdus Esports and DS Gaming had finished at second and third spot with seven kills each.
The third match was won by D'Xavier who had secured 10 kills in this match which was played on Erangel map. Natus Vincere was eliminated at the second position who had acquired a total of 14 kills in this match. Zeus Esports finished at third place with 9 kills.
Team D'Xavier emerged victorious again in this fourth match with a total of 13 kills under their name which was played on Miramar. A1 Esports and Natus Vincere finished second and third spot with 4 and 6 finished respectively.
The fifth and last match of the day was played on Erangel again. Natus Vincere had secured the chicken dinner in this match with an impeccable total of 17 kills. Team Valdus finished at second place with 10 kills whereas the fan-favourite Bigetron RA securing the third spot with 5 frags.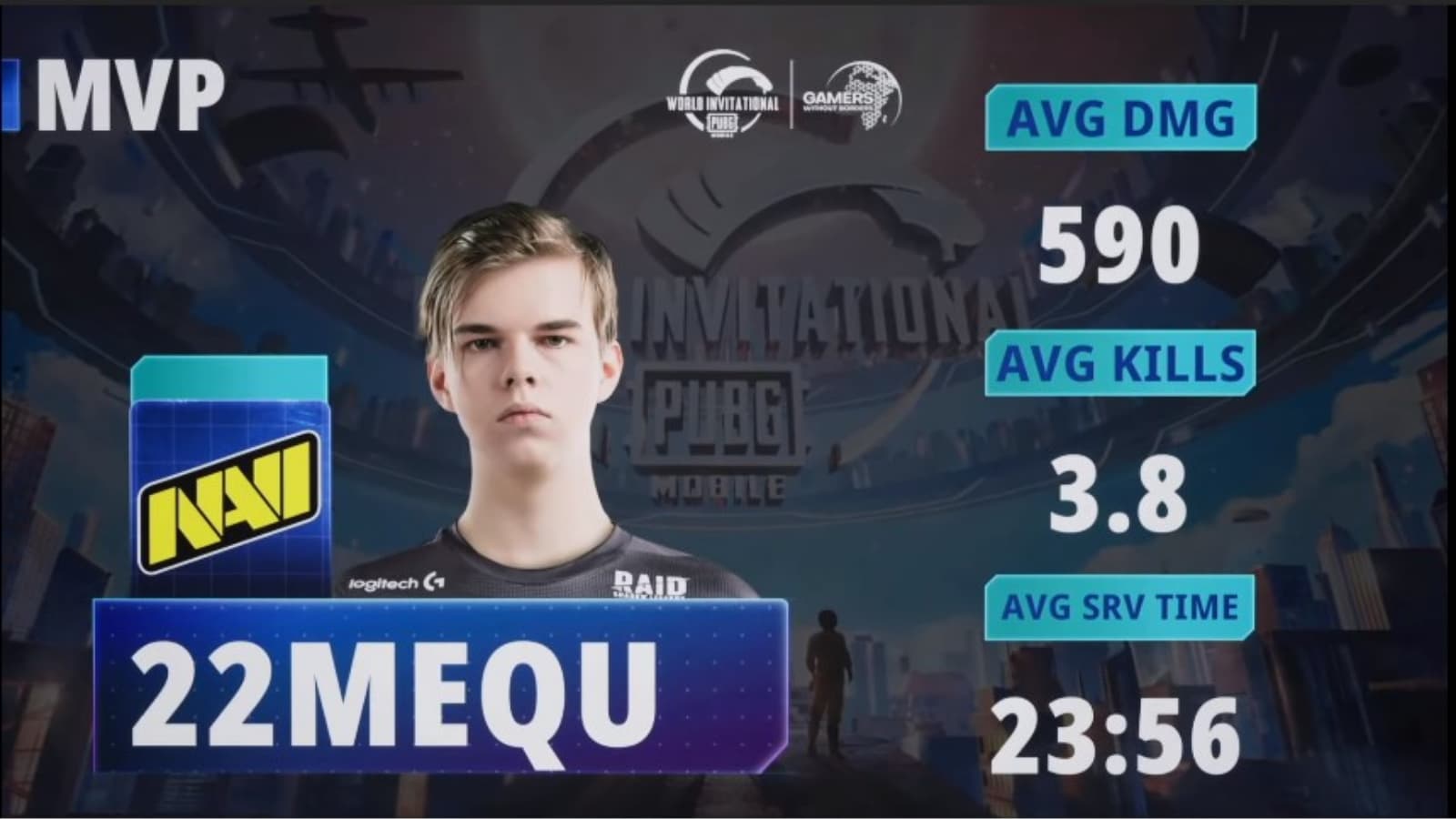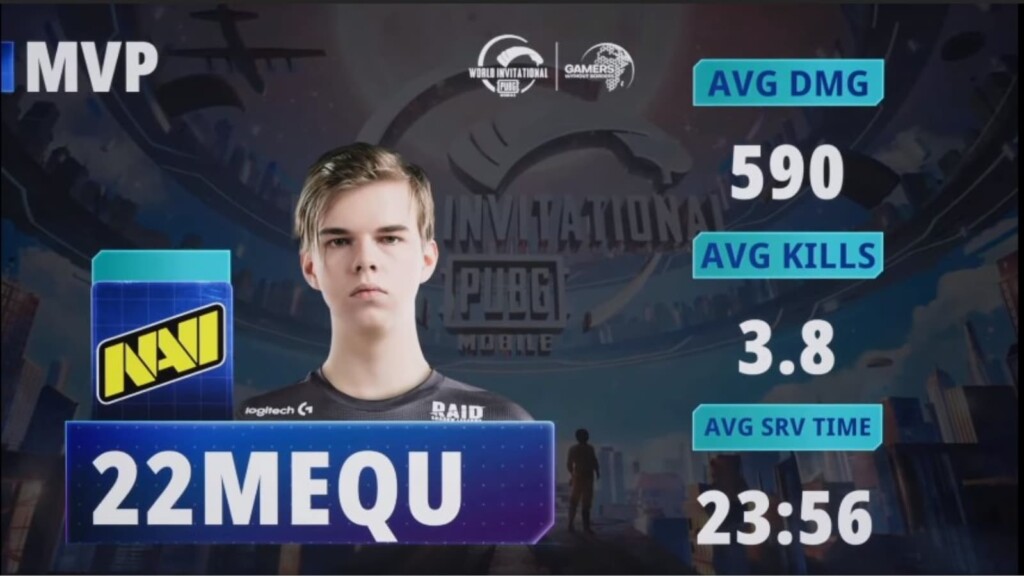 22MEQU from Team Navi/ Natus Vincere has been awarded the MVP title of Day 3. He had an avg. damage of 590, avg. survival time of more than 23 minutes and more than 3 kills on average. With 3 days being concluded, now it is down to 5 matches remaining to decide the champion. Team Valdus Esports has been on the top spot since Day 1, standing far too high from other team points. But looking at Team Navi today, we cannot take Valdus for granted and anything can happen tomorrow. You can catch the tournament live on the Official PUBG Mobile Esports YouTube Channel.
Also Read: PUBG Mobile takes down Mission Ignition Mode temporarily for further developments